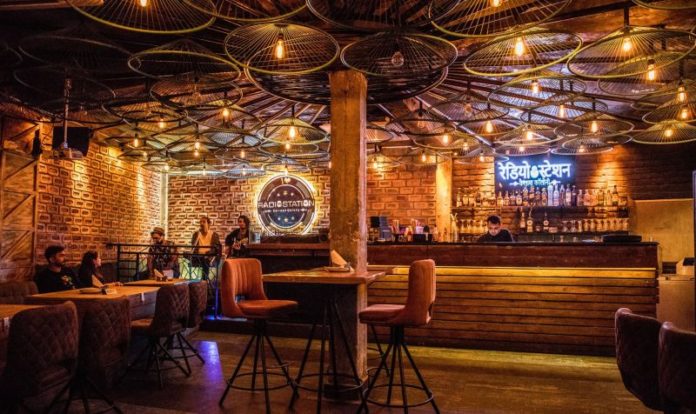 Seems like Kailash Colony, nestled in the heart of South Delhi has become home for newly opened cafés. Crowded yet amazing locality, it has some beautiful, quirky cafés that have opened up here recently. With eye-catching decor, cutesy ambience and delectable dishes, here are 7 cool cafes in the area which are perfect for a date with your SO.
1. FatJar Cafe & Market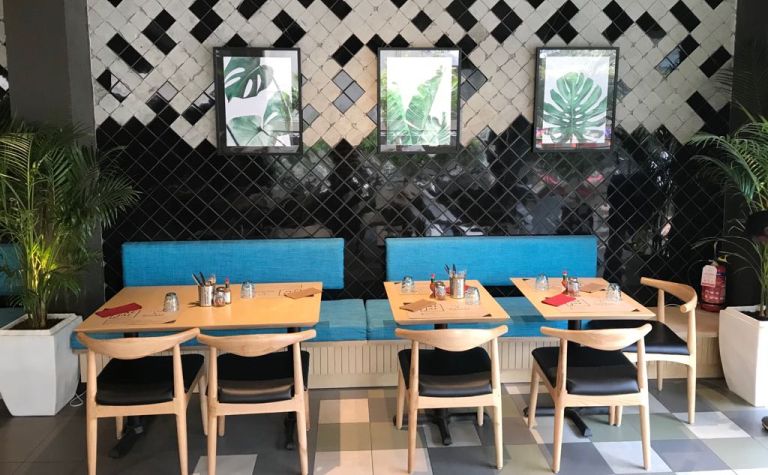 FatJar Cafe & Market opened doors to all peeps in Kailash Colony. What's special about this cafe is that it has an ambience like none other. With a comfortable setting area and cool colours on the wall, this place feels as good as home. There's also a mini-market that sells homemade products like pesto sauce, mayonnaise, hummus and much more. Dig into their Chicken three mushroom sauce, Veggie pizza and falafel.

Where: A 7, Kailash Colony, New Delhi
Contact: +91 9870101641

2. Cafe 27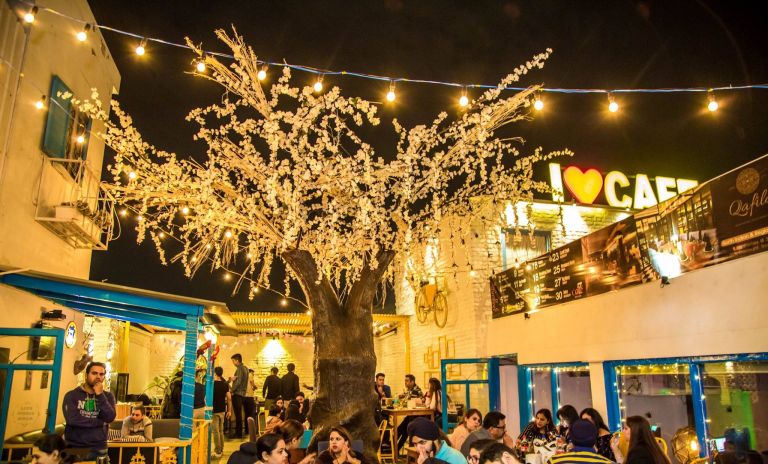 A place with a very relaxing ambience, with sofas, bar chairs, live music and a beautiful terrace view, Cafe 27, makes an absolutely perfect chilling place! In the evenings, the terrace is lit up with dainty fairy lights making the place look gorgeous AF! This place offers superbly amazing deals quite frequently. Hog on their Dahi Kebab, Chilly Chicken, Chilly Garlic Prawns and oh yes, don't forget to order their special glass of Spring Fever mocktail.

Where: 26, Kailash Colony Market, Kailash Colony, New Delhi
Contact: +91 9811278880

3. Uncultured Cafe & Bar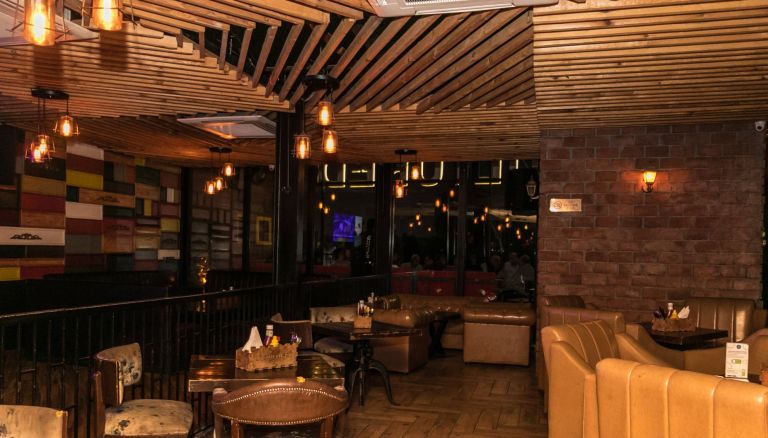 One of the hottest cafes in Kailash Colony town – Uncultured Cafe & Bar, has amazing interiors and their rooftop space is something which people usually love. Their food is yummilicious and the bar is always nicely stocked. So grab your friends, take a seat, and relax and order Chowpatty In a Bowl, 3rd degree Chicken & The Spicy Paneer Tikka Pizza. You should definitely try their Coco Jumbo Brownie if you have a soft corner for chocolate.
Where: HS-12, Kailash Colony Market, New Delhi
Contact: 011 66103811

4. Hide Out Cafe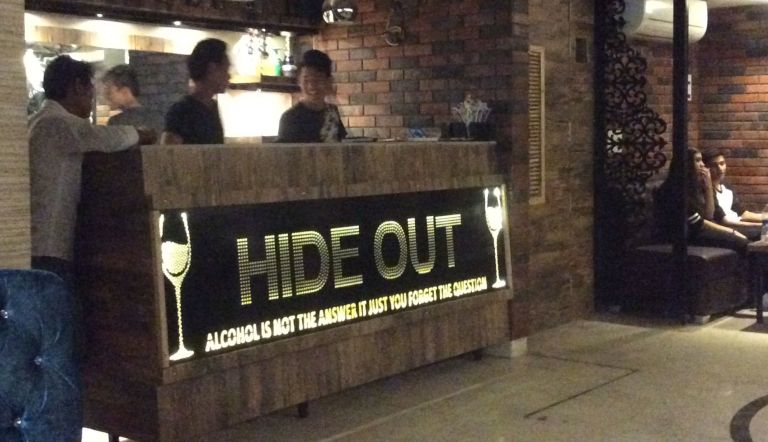 Step into this little cafe with BAE to chill and hog on to their delicious food. They have amazing menu for the people out there who love shakes. Order Chilli Chicken Pizza, Egg Chilly Garlic Noodles & Grilled Cottage Cheese Sandwich. You should definitely try their Nutella Brownie and HideOut Cafe shake for sure.

Where: 1st Floor, HS 25, Kailash Colony, New Delhi
Contact: +91 9015218189

5. The Snook House Cafe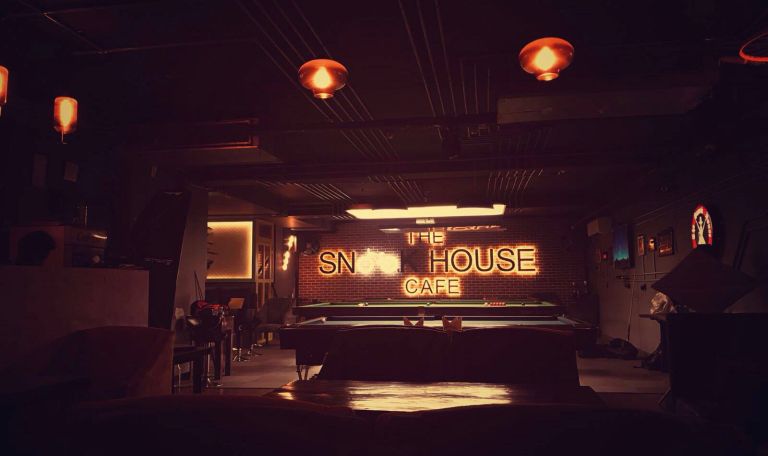 If you have a thing for snooker you should definitely head to this place. The place got its name from the snooker table where you can play for an hour and no one will disturb you. The Snook House Cafe is a pocket-friendly cafe where you can unwind, eat delicious food and play a game of pool. Order Chicken Death Wings, Nachos with Salsa with Kit Kat Shake and you are sorted for the evening.

Where: HS-25, Kailash Colony, New Delhi
Contact: +91 9911991991

6. Radio Station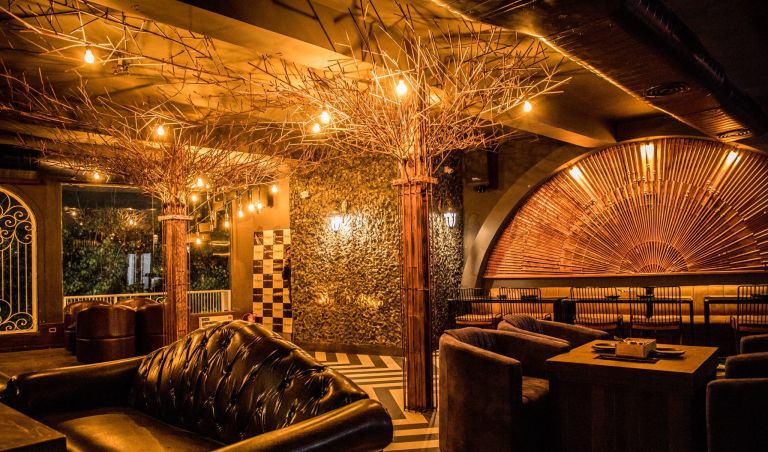 The cafe ambience is cool and funky as the name sounds! The dark interiors will surely give you some party vibes, plus they have a cute outdoor seating which is preferred during evenings. Hog on their Radio Ishq 104.8 Arabian Trio, Szechuan Chicken and of course their Paneer Bell Pepper Tikka. To complement the food you can order their Radio Point signature Cocktail for sure!

Where: HS-6 Kailash Colony, New Delhi
Contact: 011 33106156

7. HwealthCafe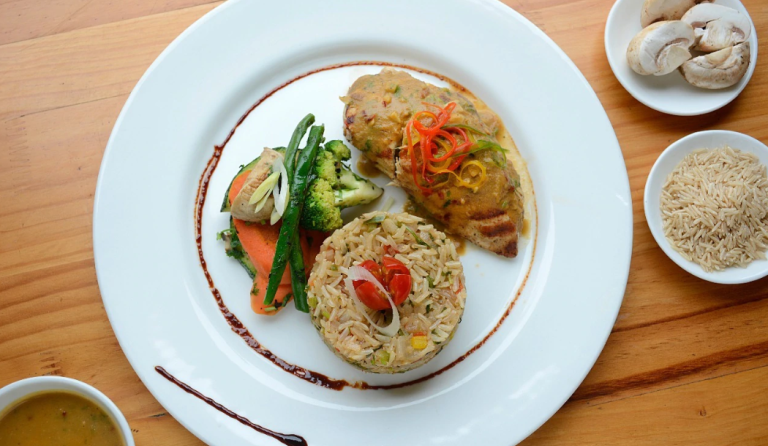 Are you a health freak? Then Hwealthcafe is a place for you. High protein smoothies, Detox juices, power-packed breakfasts, low cal sandwiches, calorie counter meal platters, skinny burgers, skinny-licious desserts- name it and you'll get it here. Guys, bookmark this joint and head on over for a healthy, filling meal here RN!

Where: Near Gold Gym, East of Kailash, New DelhiF
Contact: 011 49402166

(Featured Image Source: Facebook/radiostationbar)