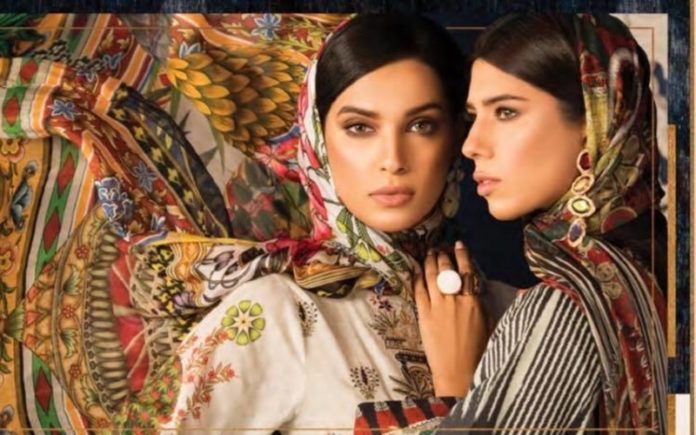 Ladies, gear up to update your wardrobes with newest trends of spring/summer 2019. We have put together a list of the best fashion exhibitions to check out this month in the city. So get ready to indulge in some retail therapy!
1. Spring Fiesta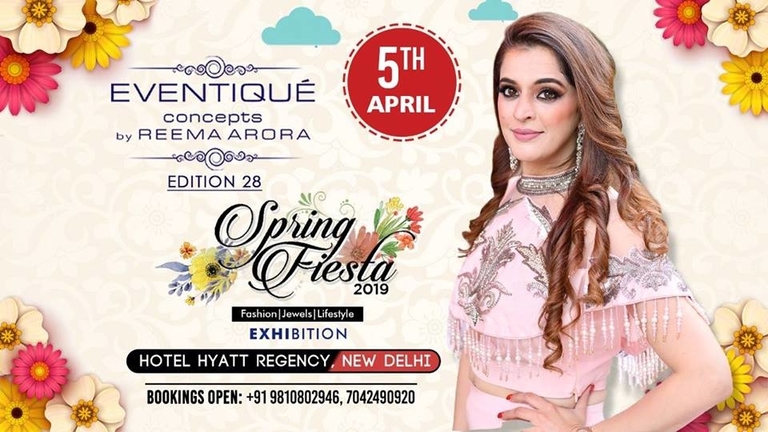 Spring is here and it is time to update your wardrobe with beautiful and bright and breathable clothes. Head on over to The Spring Fiesta, hosted by Eventique Concepts by Reema Arora where you will find evening gowns, Indian wear, Pakistani wear, stilettos, bags, clutches, real and artificial jewellery and even home decor items. Everything under one roof, what more do we need, right?
Where: Hyatt Regency, Bhikaiji Cama Place, Ring Road, New Delhi
When: 5th April, 11AM-8PM
2. Fashion Capsule #springedit2019

You can shop your favorite spring and summer trends, all under one roof . Fashion capsule will have a fab collection from number of talented designers. Here you can find chic western apparels, vacation wear, Pakistani clothing, Indian wedding apparel, jewelry, accessories and even home decor, beauty and health products.
Where: Hyatt Regency, Bhikaiji Cama Place, Ring Road, New Delhi
When: 11th April, 11AM-8PM
3. Runway Rising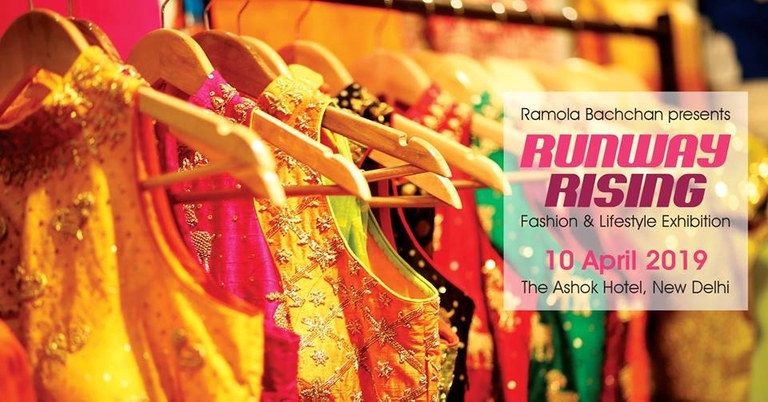 Runway Rising is Ramola Bachchan's fashion and lifestyle exhibition which will display the latest collection from new designers. Here you can expect to find designer clothes along with jewelry and other accessories. Channel your inner style diva with beautiful indian designer wear from this exhibition.
Where: The Ashok Hotel, New Delhi
When: 10th April
4.Yellow Blossom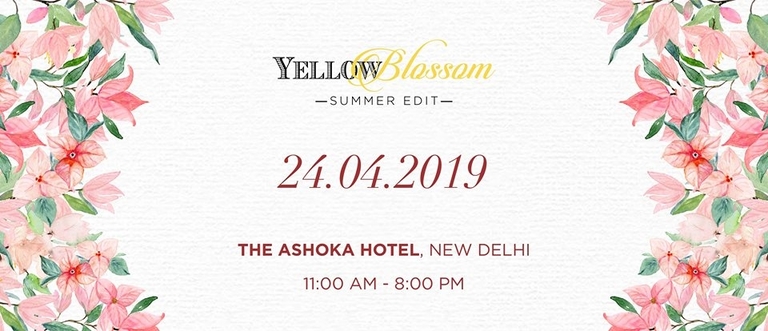 Yellow Blossom is back with their Summer edit. They have got some new and some old designers. This will be a treat for the fashionistas, especially for the price conscious shoppers. Buy yourself some nice easy breezy summer outfits from handpicked designers.
Where: Hotel Ashoka, Chankypuri
When: 24th April, 11AM-8PM
5. London Market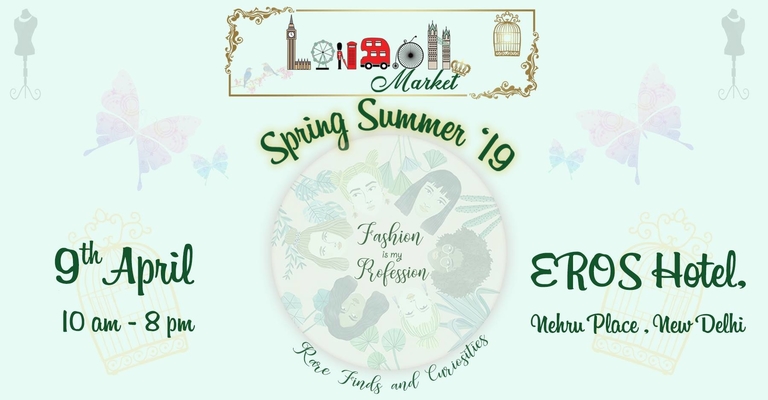 London Market is back with their spring/summer collection. They have got a new collection from a number of brands and designers from all over the world. Since the Pantone colour of the year is coral, you can expect to find a lot of coral at this exhibition. Sounds exciting, doesn't it?
Where: Eros Hotel, Nehru Place, New Delhi
When: 9th April, 10AM-8PM
6. Latest Designer Lawn Suits Exhibition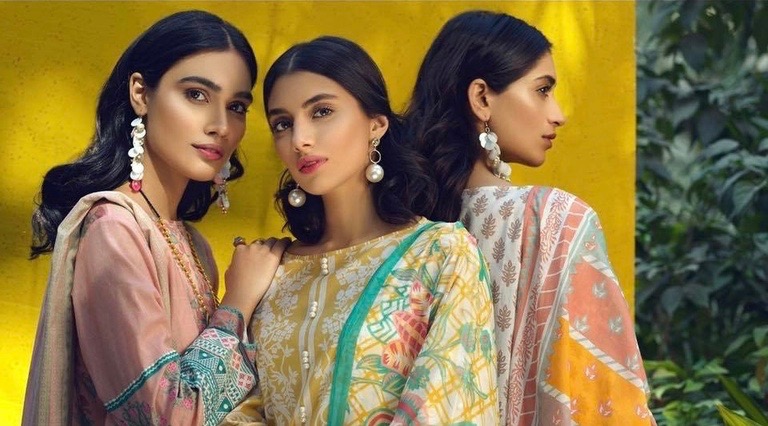 The Latest Designer Lawn Suits Exhibition, will showcase ready to wear designer lawn suit from the Pakistani brands Maria b, Elan, Khaadi, Sanasafinaz, Gulahmed, Faraz Manan all under one roof. This exhibition will be hosted by Anhad which is a multidesgner bridal, luxury pret and pret store at Delhi's wedding shopping hub, South Extension.
Where: A-7 Main Ring Road, South Extension 1, Near Bharat Petroleum
When: 13th April 11AM – 14th April 9PM
7. Unplugged – Flea Market

Hosted by world wardrobe show, the unplugged flea market will feature 50 home grown fashion, accessories, footwear, home decor and stationary pop up shops. Also, 20 speciality food and dessert stalls, food trucks, a live concert and many more surprises. So watch out for this one.
Where: Samavar, Pamposh Enclave, New Delhi
When: 20th April and 21st April, 11AM
8. Spring of 2019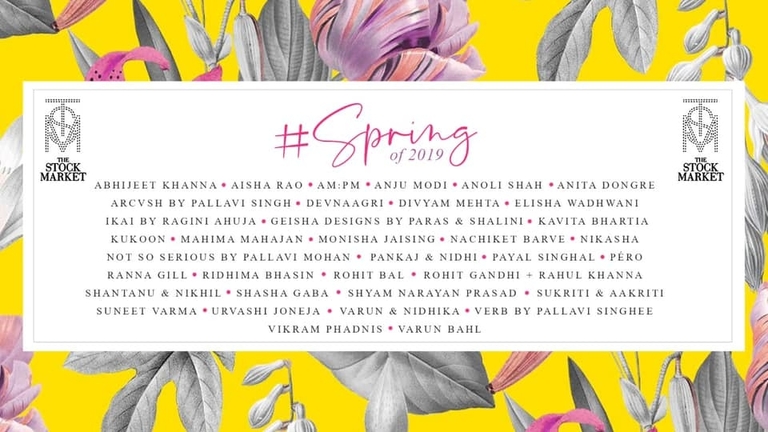 Spring of 2019 is being hosted by The Stock Market. At this exhibition you will be able to shop exclusive designers such as Abhijeet Khanna, AM:PM, Anita Dongre, Anju Modi, Devnaagri, Monisha Jaisingh, Nachiket Barve, Payal Singhal, Shantanu and Nikhil and many more. This is one of the most exclusive exhibitions in the city, one you must attend!
Where: Hyatt Regency, Bhikaiji Cama Place, Ring Road, New Delhi
When: 16th April, 10 AM-7PM
Featured Image Source: Facebook/Latest Designer Lawn Suits Exhibition