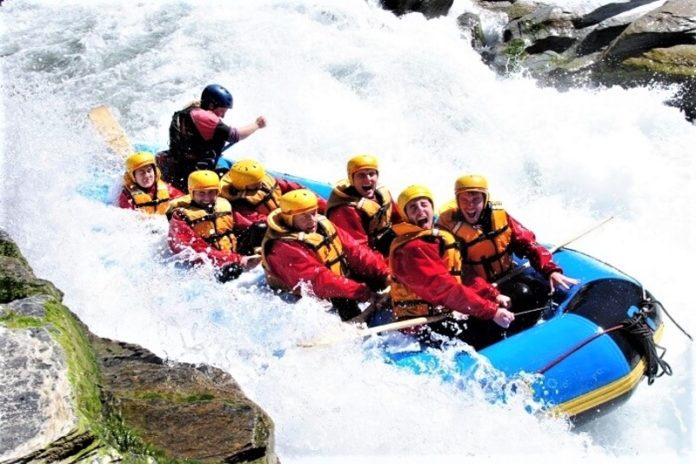 Rishikesh, located at the foothills of Garhwal, needs no introduction whatsoever. Every year, tons of youngsters flock there because of the adventurous activities the town offers. Of course, it's a holy spot too, so you'd spot the elderly too trying to explore the place and its beautiful temples. And you know what, it's precisely for this reason that Rishikesh is the perfect quick vacay spot for everyone- from teenagers to the elderly. Rishikesh is at a distance of 235 km from Delhi which will take 6-7 hours of drive. And to top it, April seems to be the perfect season to head there, because this is when the water sports are on in full swing! So, peeps, here's why you've got to take a quick trip to this town soon.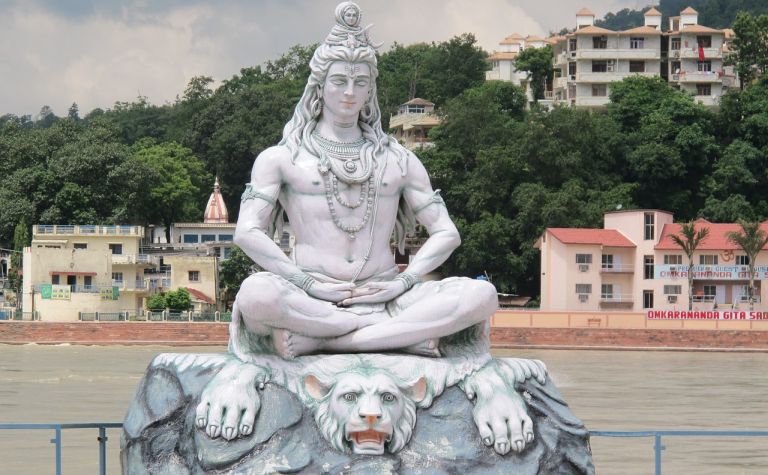 Religious Spots To Explore:

Rishikesh is famous for its aarti, temples, ghats and is also home to North India's most beautiful temples. You must attend the Ganga Aarti at one of the ghats while you are there. So bookmark the list of temples with their simple grandeur and explore away!

1. Trayambakeshwar Temple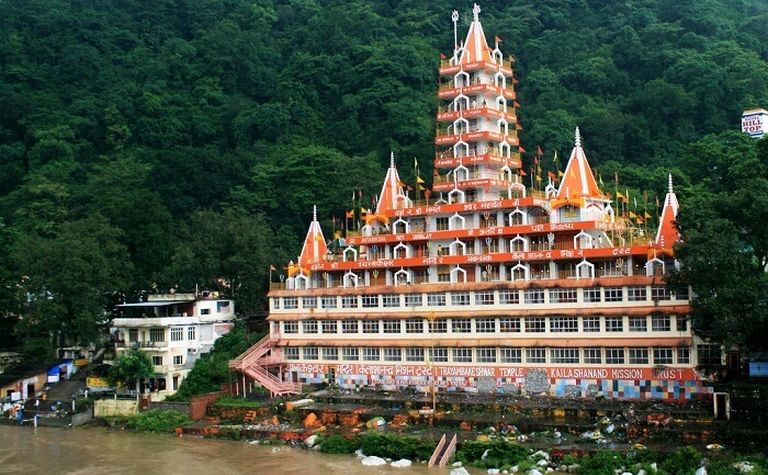 Trayambakeshwar Temple is perched along the banks of the Ganges and is believed that one of the twelve Jyotirlingas of Lord Shiva is placed there. The temple is a 13-storied building with different Hindu deities. You can also witness the sunset from the top or even just relax inside the holy place.

Where: Laxman Jhoola, Laxman Jhula, Rishikesh, Uttarakhand

2. Neelkanth Mahadev Temple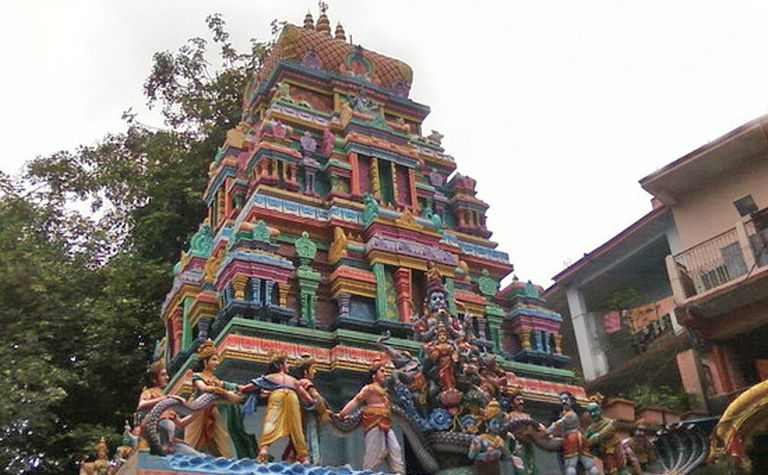 Situated on a hilltop amidst the dense forest, the Neelkanth Mahadev Temple narrates an amazing story of Lord Shiva. According to Hindu mythology, the place where Shiva consumed the poison which made his throat blue in colour was this temple. If you are looking to connect with the divine, you must spend quality time here.
Where: Kotdwar Pauri Road, Kotdwara, Uttarakhand

3. Lakshman Temple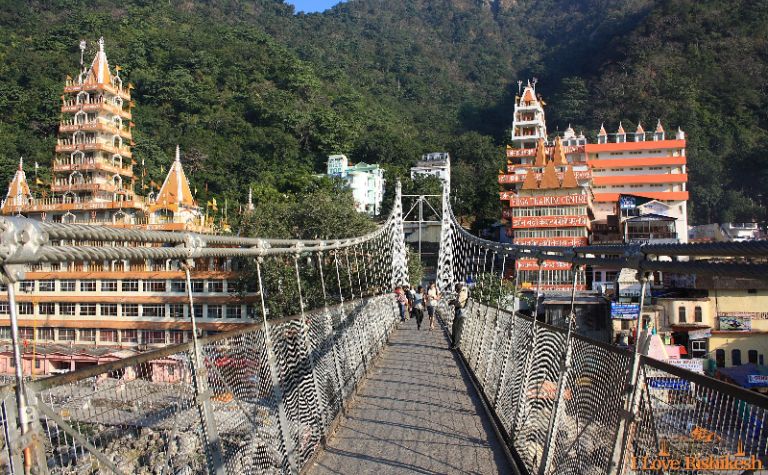 The temple is famous for its ancient structure and paintings. It is said that Lord Ram's brother Lakshman meditated here to attain enlightenment and made this place pure. It is also believed that both of them built the Lakshman Jhula here.
Where: Tapovan, Rishikesh, Uttarakhand
Cafes to Chill at:

The city is becoming more popular for its uber cool cafes which are known to serve delicious food. These cafes are especially a hit with youngsters visiting the town.
1. Pure Soul Cafe & Organic Kitchen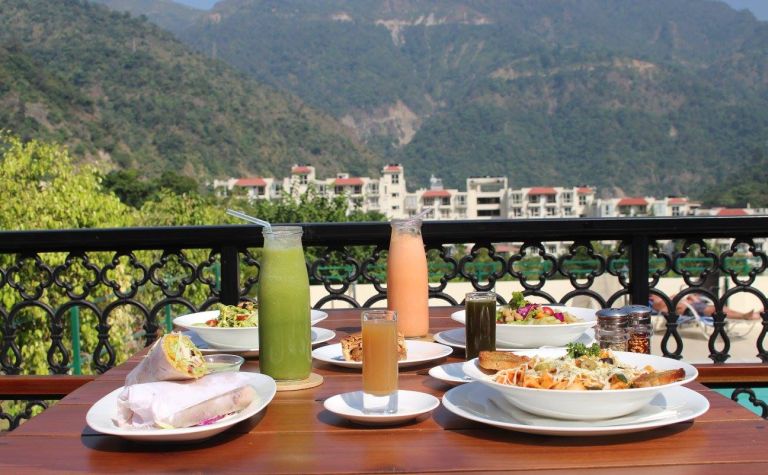 Pure Soul Cafe serves organic food with a variety of gluten-free vegan food. They also have European food (waffles and pancakes). With its beautiful decor and a swimming pool, it makes the cafe totally LIT!
Where: Opposite Balak Nath Temple, Tapovan
Contact: 089369 81346
2. 60's Cafe Delmar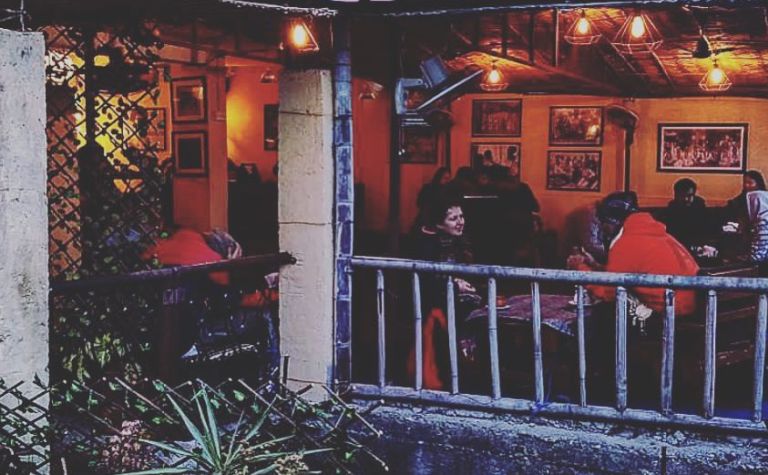 60's Cafe Delmar always tops the list because of its large fan following. It is popularly called as The Beatles Cafe which serves amazing vegan food with amazing views of the river Ganga from its rooftop restaurant. You can't miss the soulful music and even the walls of the cafe have pictures of the members of the band.
Where: Tapovan Sarai, Near Hanuman Mandir, Badrinath Road, Laxman Jhula
Contact: 089795 82527
3. Madras Cafe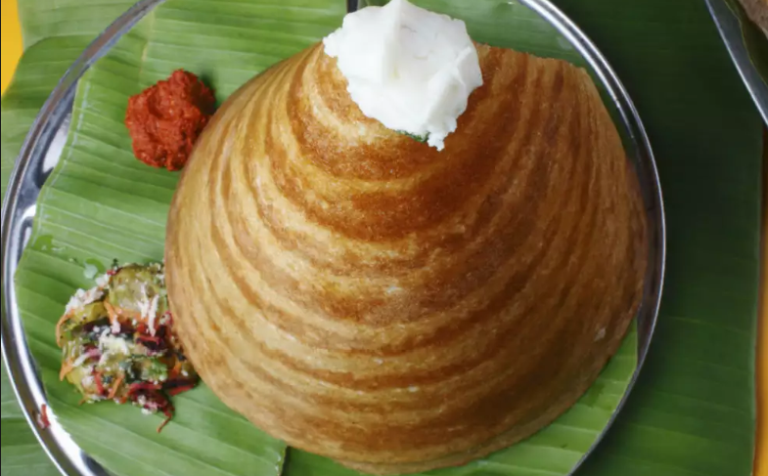 Wanna have amazing South Indian cuisine in Rishikesh? Head to Madras Cafe as it will fulfil all your dosa and idli cravings. The place serves 100 types of dosas like Plain Schezwan Dosa, Cocoraj Cheese Dosa, Cheese Masala Mysore Dosa, and many more. Do try out there chef's special Fusion Dosas and sambhars!
Where: Taxi Stand, Near Ram Jhula, Muni Ki Reti, Ganga Vatika
Contact: 0135 243 0934
4. Little Buddha Cafe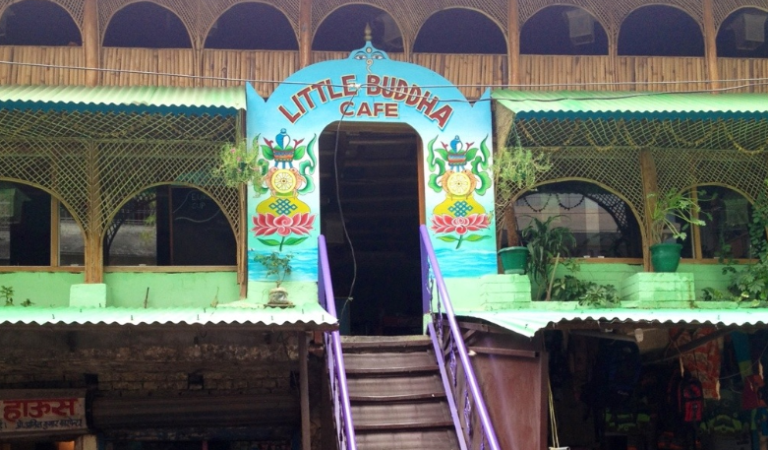 Located near the Laxman Jhula, Little Buddha Cafe is a tree house styled cafe which is quite a buzzing place in the city. The place will touch your heart and soul with good food and quaint ambience. The most popular dishes of the cafe are the desi North Indian dishes like Navratan Korma and Malai Kofta.
Where: Laxman Jhula, Rishikesh
Contact: 075007 58873
Water Sports to Explore:
For all the adventure freaks out there, river rafting has got to be the main attraction of the town. But a lot of you may not know that there are other water sports too which you can enjoy there.
1. Rafting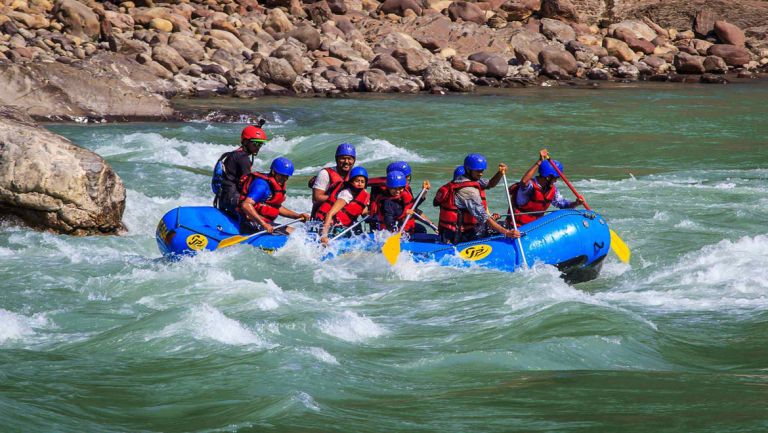 River Rafting on the river Ganga is just the perfect sport to take as you get to experience some thrilling rapids! There are a whole lot of operators to organise the activity. The best time to visit Rishikesh for River Rafting is from late March to May and October to mid November.
2. Cliff Jumping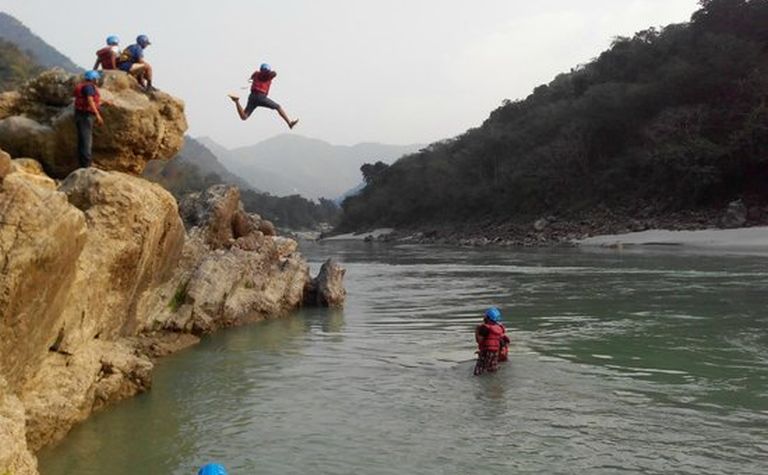 Do you love heights? Yes, then you should go for cliff jumping! It's a relatively easier activity, but still requires an expert to guide you through it. One can also choose the height from which they want to cliff jump and believe us, you won't be disappointed at all!
3. Waterfall Trekking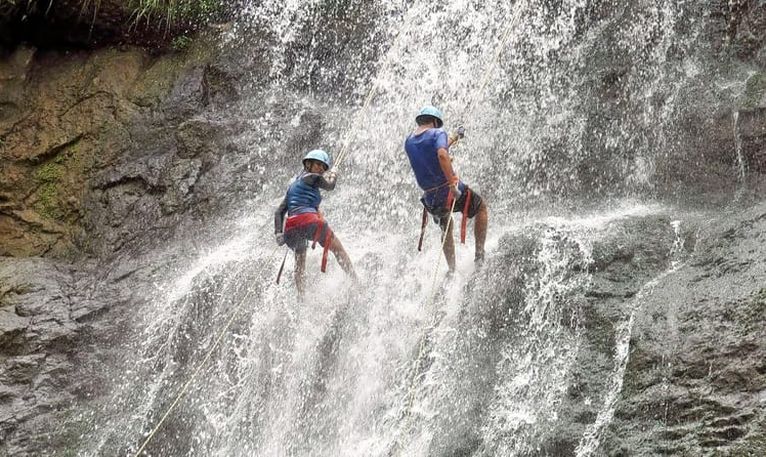 Travelers can trek up to the waterfall and experience the magic and beauty of nature. Make sure you are lace you up with all safety equipment for a super thrilling and enjoyable experience in the arms of nature.
4. Kayaking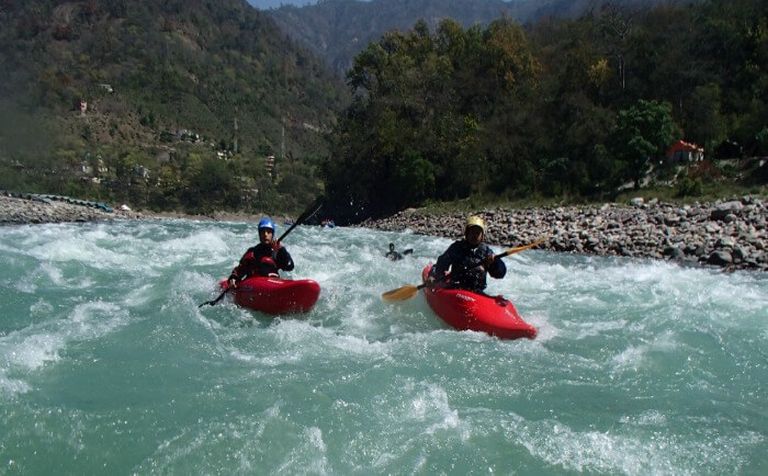 One of the most rejuvenating adventure sports, Kayaking allows a person to navigate the waters in a boat as he/she wants. Rishikesh is one of the best destinations in India for kayaking. The bright coloured kayaks or boats cutting through sharp water currents makes it a thrilling ride and once in a lifetime you should try.
5. Body surfing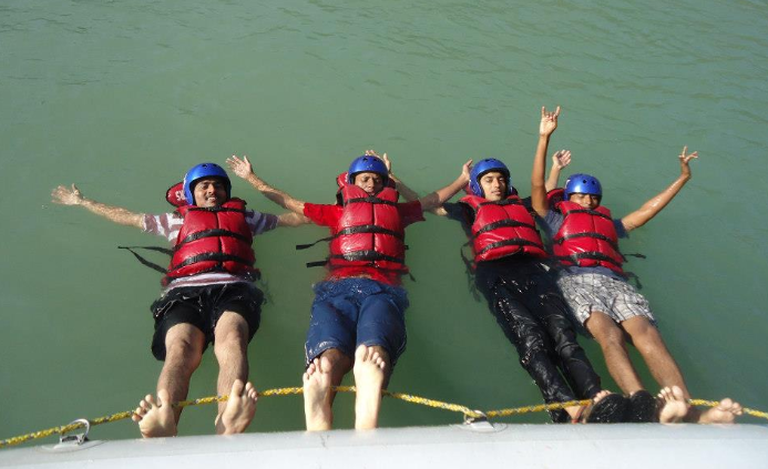 For all the water babies out there, body surfing allows you to cool off in icy cool waters of Ganga. It doesn't require much effort and gives you the freedom to float freely. It is a simple yet fun activity for all age groups.
Spots to Shop at:
We know no vacation is complete without indulging in some shopping. So, if you're in Rishikesh and want to go on a shopping spree, visit these spots.
1. Garhwal Wool and Craft Shop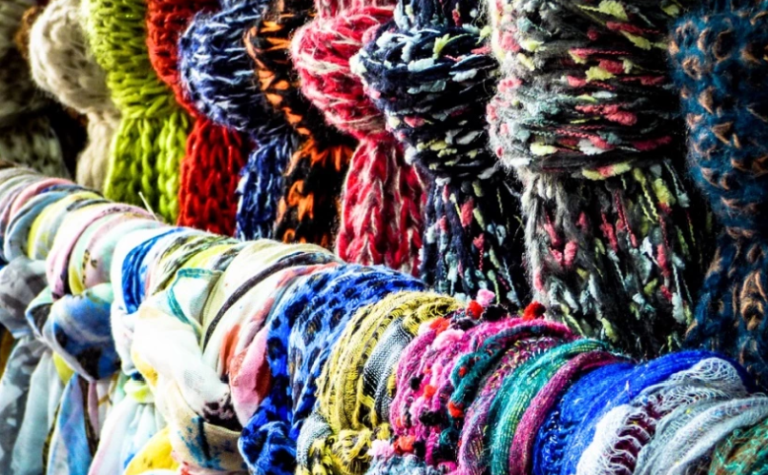 It is one of the oldest and most popular stores for winter clothes. They have wide collection of woolen clothes like scarves, sweaters and mufflers at a very affordable price. The shop also has a wide range of saris, kurta, bedsheets, yoga mats to offer. You can also buy some handcrafted items to give them to your friends and family as a present.
2. Sudha Chandran Mahal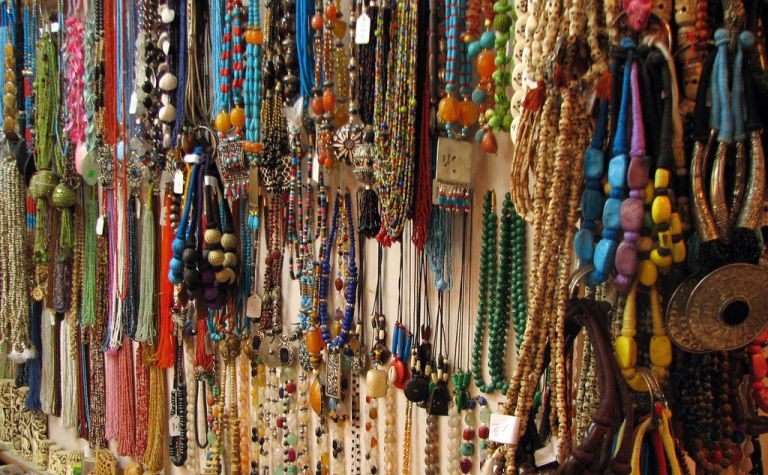 From precious stones to funky necklaces, Sudha Chandran Mahal has everything in store for you. The handcrafted decorative items are made of original stones and pearls. Not only this, the shop sells genuine rudrakshas. Head here now and buy semi precious stones and tulsi chains.
3. Music for Soul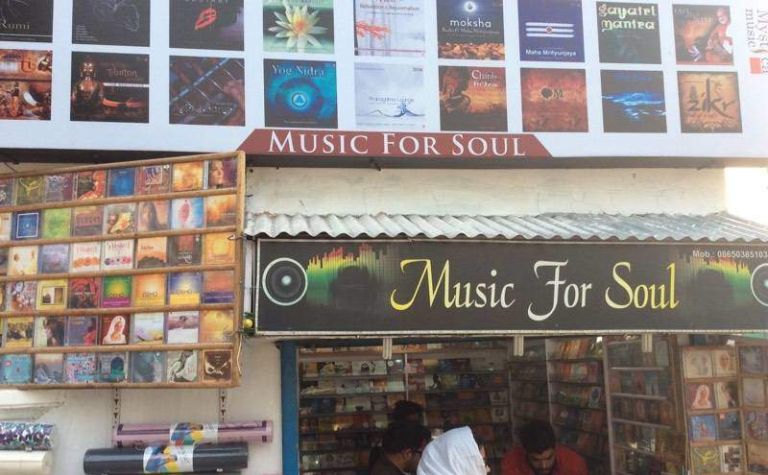 This music store is popular for its spiritual and trance music CDs and DVDs. They have a large collection of CDS with prayers from the Bhagavad Gita. The friendly staff at this store are always willing to go that extra mile to make you guys happen and will never let you go empty handed.
Gorgeous Resorts to Stay at:
The most important part of any vacation has got to be a comfortable stay. Luckily, there are many new resorts which have sprung up in Rishikesh which offer quality stay options. Check them out!

1. Atali Ganga Resort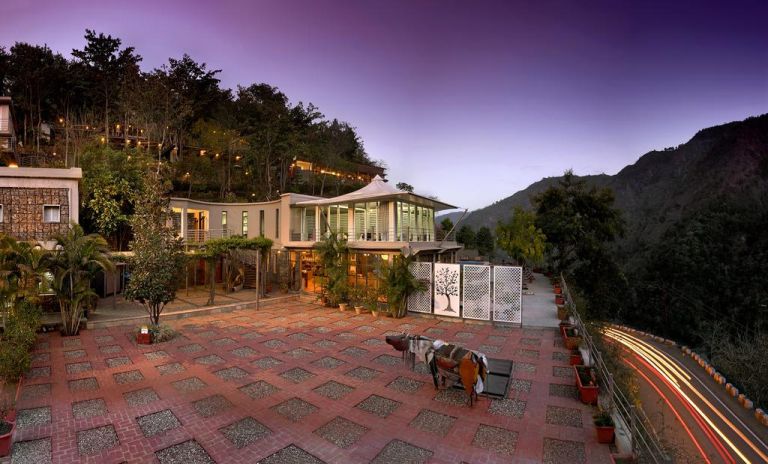 With 22 luxurious cottages under it, this one will make your travel experience really comfortable. It offers activities like river rafting, wall climbing and much more! Surrounded by reserved forest and with over 200 trees spread over the location, this place looks nothing less than a fairytale.
Where: Atali Dogi, Badrinath Road, Rishikesh, Uttarakhand
2. Ananda Resort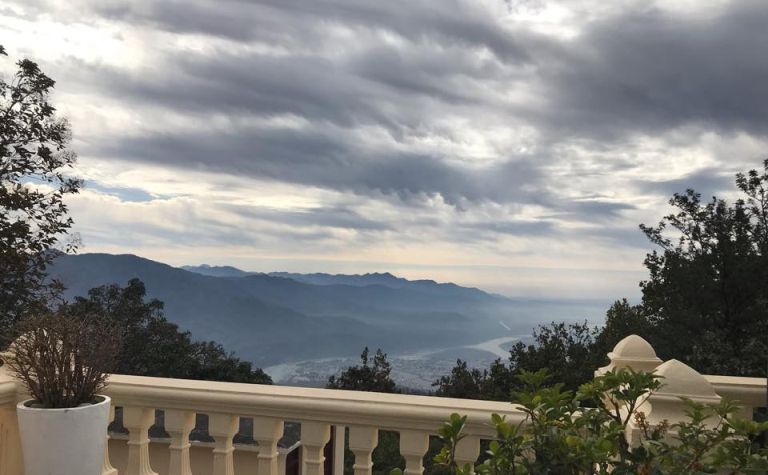 Ananda is a spa resort situated at the Himalayan foothills, surrounded by forests. The resort offers various wellness and spa programs to rejuvenate and recharge your mind, body and soul. Each room has its own private balcony to witness the nature.
Where: The Palace Estate, Narendra Nagar Tehri – Garhwal
3. Camp AquaForest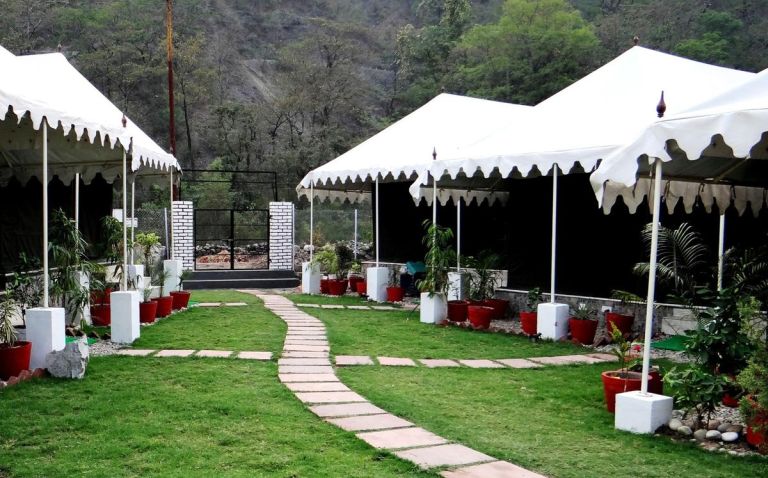 One of the best camping sites, the Camp Aqua Forest has everything from fully air-conditioned camps to hot water supply which makes it favourable. You can choose options for individual as well as group or corporate bookings. They offer activities like yoga, meditation, sports and games.
Where: Neelkanth Mandir Road, Ghattugad
4. Raga On The Ganges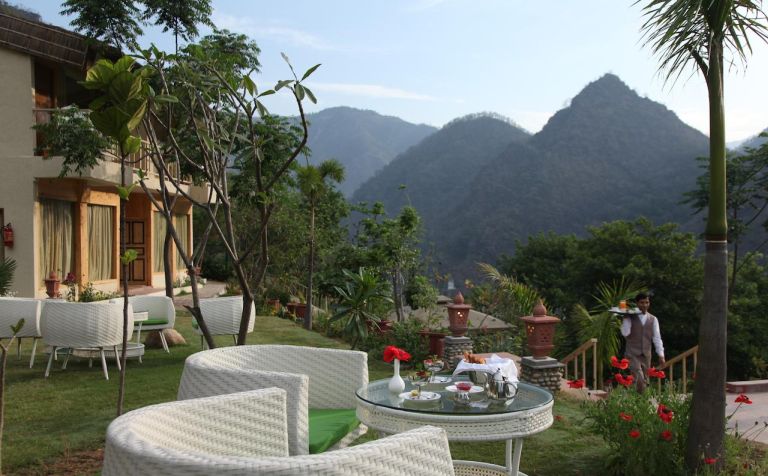 Another chic resort to check into if you are looking for thrill and comfort is Raga On The Ganges. The rooms here are designed in a royal maroon and white theme. The resort also provides adventure sports, spa and yoga facilities!
Where: 35th, Milestone, Devprayag Road, Village-Singthali
5. Camp Footloose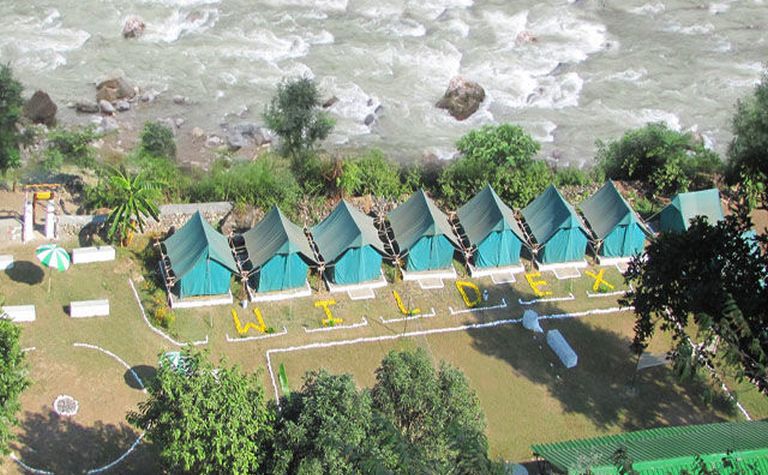 Camp Footloose offers you roof tents facilitated with coolers and basic amenities to keep you warm or cool. You will also spot wild birds while walking among the meadows. Enjoy adventurous activities like rafting, trekking, cycling or paintball or you can just soak in the sun and play fun sports and indulge in some #famjam!.
Where: Village badal Shivpuri
(Featured Image Source: traveltriangle)