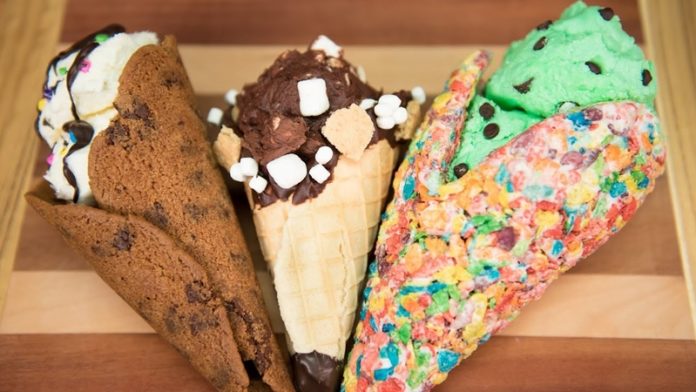 Summers are here in full swing, and for now, we are loving every bit of it! The floral dresses are out, indoor dinners are in, nimbu-paani is our new bae, and of course, we're always up for ice creams. Aren't we? But it's time to move over boring vanilla and try out some cutting edge flavours at these 8 amaze places!
1. Oh So Stoned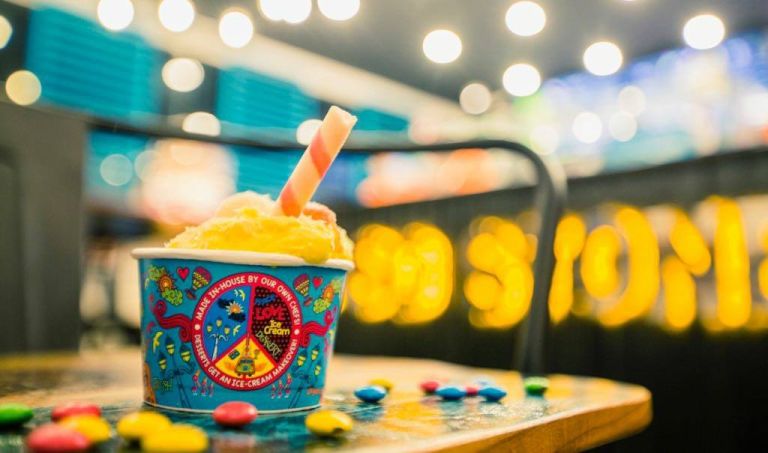 With pretty ambience and Sundaes to-die-for, make the most of the summers here. Their Mississippi Mudpie and Hot Chocolate Fudge are absolutely amazing. They're also known for their Mango and Sitaphal ice creams which are only available seasonally. Complementing your scoops of ice cream, they have got a great selection of thick shakes too!

Where: DLF Cyberhub, DLF Mall of India Noida & Sector 12 Dwarka
Contact: +91 9999716958

2. The Funnel Hill Creamery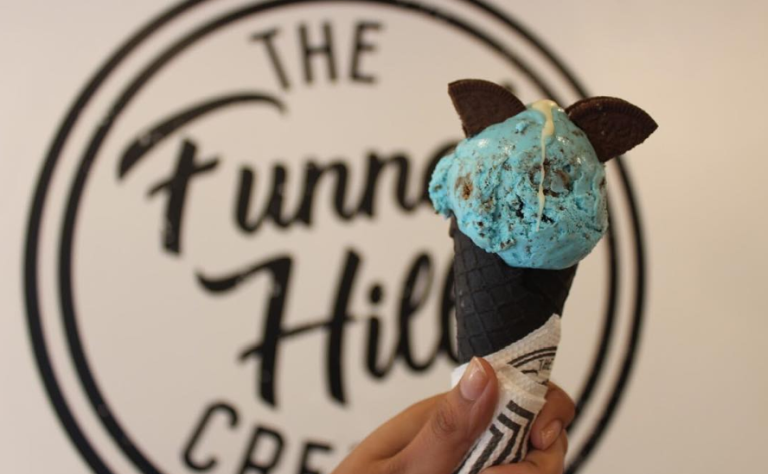 Are you black-coloured ice cream lover like us? The Funnel Hill Creamery was the first place to introduce this craze in Delhi. They make your lip smacking ice creams right in front of your eyes, and personally, we adore their Cookies & Cream Bubble Waffle, Devil's Hell and Green Goblin flavours. Needless to say, you all gotta run over right now and get some!

Where: G-55, Ground Floor, Main Market, Green Park, New Delhi
Contact: +91 7042402589

3. Cold Stone Creamery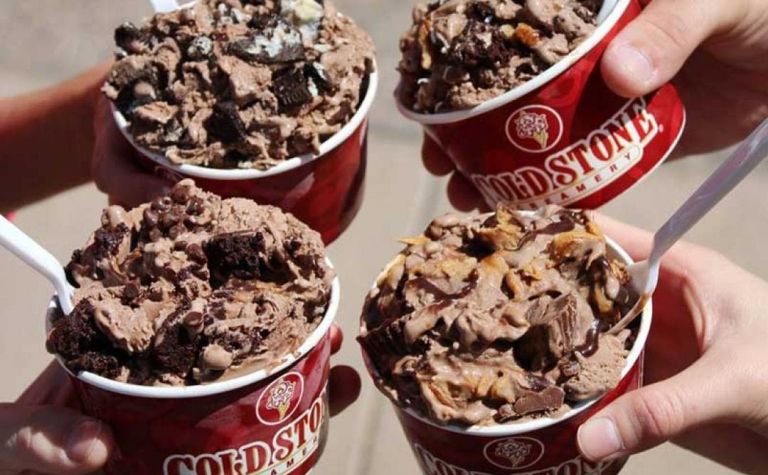 With a menu filled with colourful flavours and Sundaes, they mix the ingredients of your cold one right in front of your eyes! So you can enjoy the live ice cream making experience! Their Chocolate Devotion, Berry Berry Berry Good, All Lovin No Oven and Cheesecake Fantasy are absolutely delicious. So if you're still untouched by the yummy flavours of their ice creams, then you are totally missing out on something divine!
Where: Cyberhub, Ambience Mall Vasant Kunj & Ambience Mall Gurgaon
Contact: 0124 4037300

4. Turquoise Turkish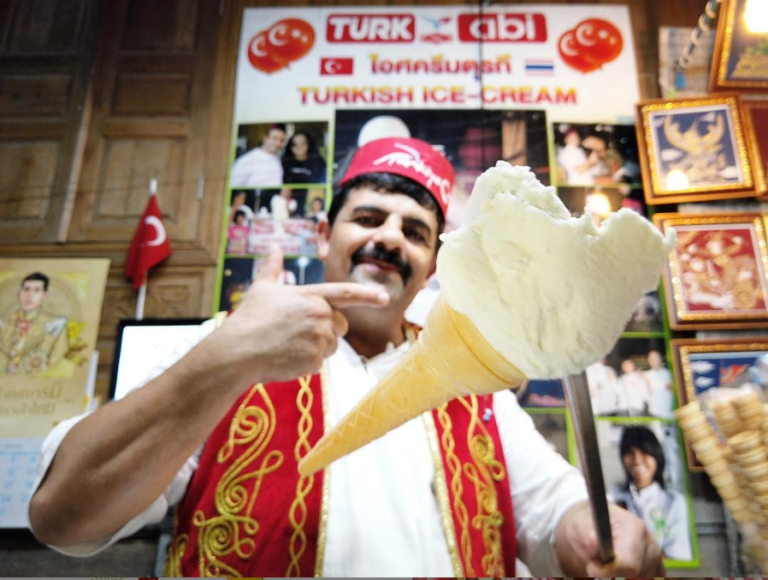 Are you one of those who has been fascinated by the video of the Turkish Ice Cream man playing around before he finally hands you your scoop of ice cream? Yup, it's the same place! They have amazing flavours like Blue Lavanta, Coconut, Mango and Cappuccino. Do try their four-in-one combo which comprises chocolate, strawberry, vanilla and mango.

Where: The Great India Place, Noida
Contact: +91 9871742483

5. #InstaFreeze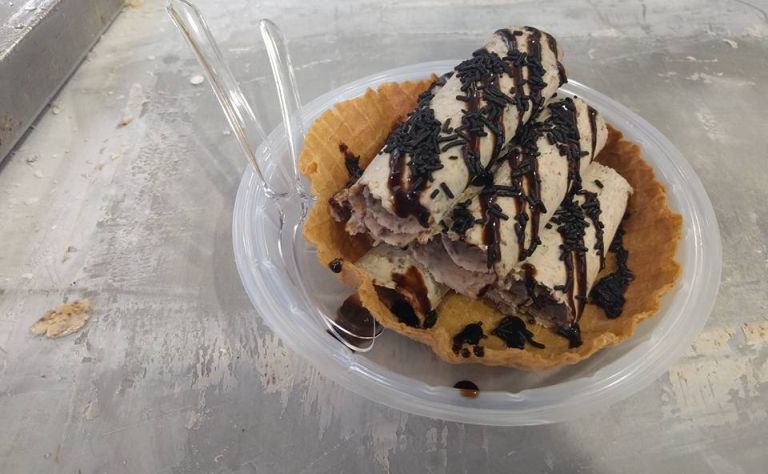 This small stall in the middle of a bustling Amar Colony market whips some amazing ice cream rolls. Their fruitilicious range is bursting with the flavours, all the fruits lovers out there should definitely try this out. #InstaFreeze serves you fresh ice-cream rolls, made right in front of your eyes, offering a wide range of flavours from mango, blueberry, oreo and Nutella.

Where: C – 28, Amar Colony Market, Amar Colony, New Delhi
Contact: +91 9953332336

6. IceKraft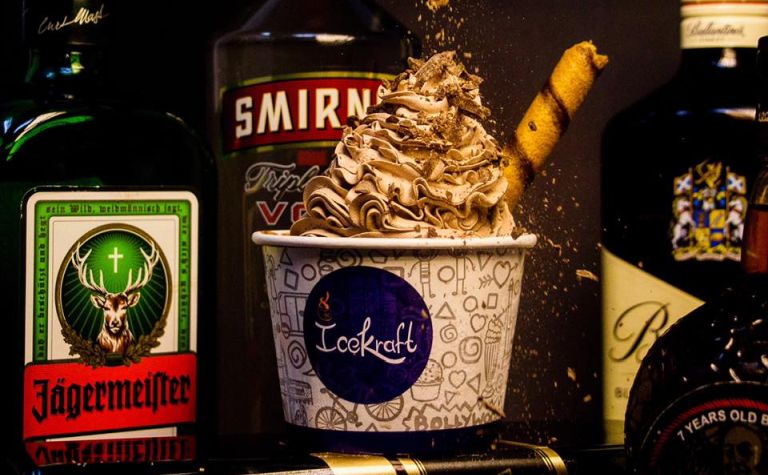 West Delhi Peeps, if someone asks you to choose between booze and ice cream, what would you pick? Well, what if you could choose both? *Eyes gleaming with joy already* IceKraft serves alcohol-infused ice cream which is super duper amazing. You should surely gorge on their Black Rum Raisins and Drunken Nutella Rolled Ice Cream because they are E.P.I.C. Also, they are known for serving mouth-watering varieties of pancakes, fries, waffles and freakshakes.

Where: E-1, Shop 5, Ground Floor, Rajouri Garden
Contact: 011 40415949

7. Emoi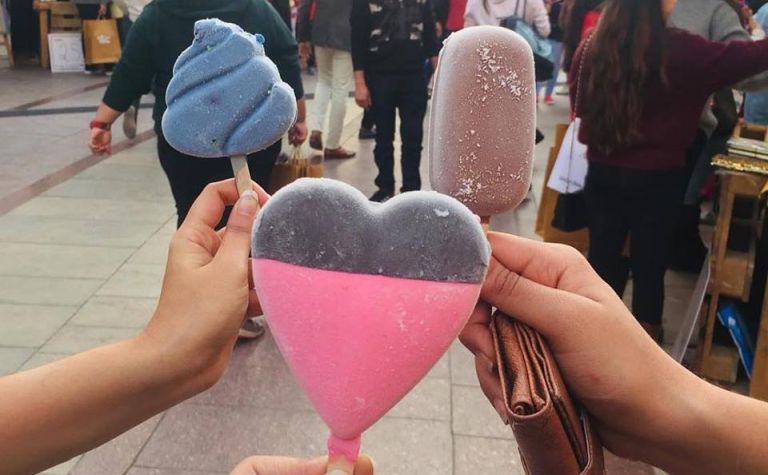 How about a paw shaped juicy ice cream? Emoi has super quirky paw-shaped ice cream sticks called Pawfee, Red Velvet Ice Cream, Belgian Chocolate and more. The Pawfee is a cold coffee flavoured ice cream and we can't stop obsessing about it! Do try their Choco Nutty Brownie Jar which is a haven for chocolate lovers. Update your Instagram and head to this cute place for Pawfee ice cream.

Where: Cyberhub, Tagore Garden, Saket & Noida
Contact: +91 7840086010

8. Creme Borne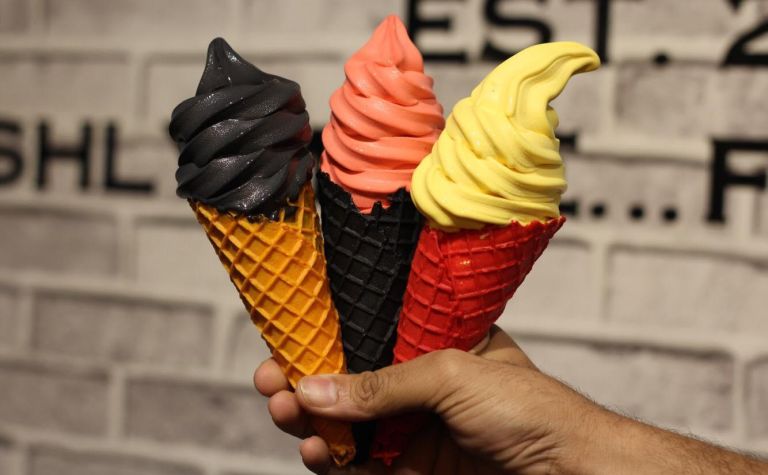 To beat the heat, head to this cutesy dessert parlour RN! They have got a black soft-serve with googly eyes, churros, waffles, hot chocolate and much more. Don't forget to try out their Brownville Swirl and Bubble Oreo Waffle. Stop counting the calories and splurge on their awesome flavours because they are all yummy AF!

Where: 57, Municipal Market, Connaught Circle, Connaught Place, New Delhi
Contact: +91 8447096729

(Featured Image Source: youtube/cookiescupcakesandcardio)