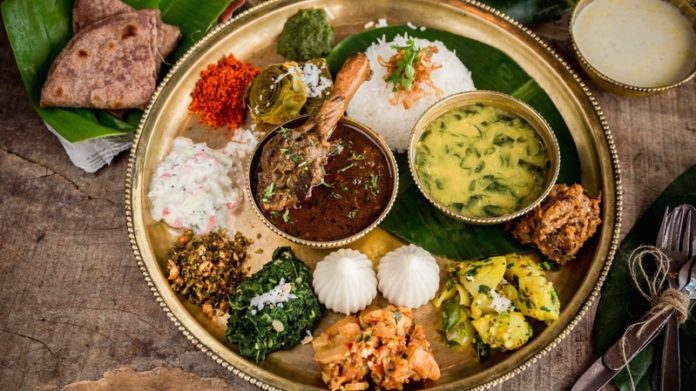 Delhiites, if you are someone who loves AUTHENTIC Parsi food, then we know how tough it can get to find a genuine place in the city. Especially with the Parsi New Year just around the corner- 21st March (yup, it's coinciding with Holi), you've got to try out some amazing Parsi dishes. And for that, you must visit this iconic 93-year old Parsi Dharamshala, which also nestles the serene yet bustling food joint- Rustom's. And trust us, it's nothing less than a treasure trove of Parsi food that has been curated specially by chef-owner Kainaz Contractor.
Magical Interiors: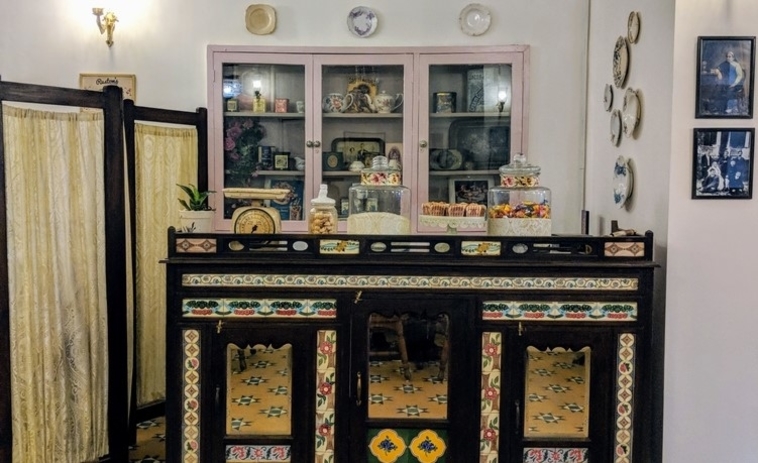 The ambience of this almost a decade-old restaurant will remind you of the cosy interiors of a Parsi home. With rocking chairs and a fireplace, grandfather clocks and record players, the vibe of Rustom's is something you will instantly fall in love with and it will transport you to the 80s. Adding to the vibe of it, the restaurant is decorated with lace curatins, antique furniture, and glass-ceiling lanterns. To top it all, they play classics like The Beatles, Abba, Miles Davis, Frank Sinatra, etc. We don't think this could get any better, right?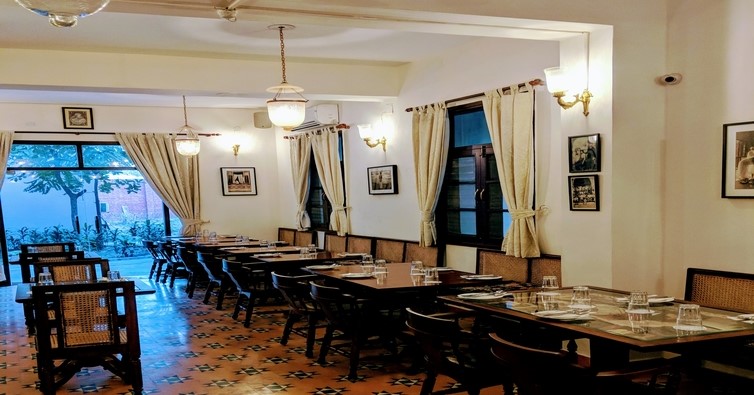 Hub of Authentic Parsi Food:
When it comes to finding Parsi food, there are a very few places in Delhi who have been in the business for as long as Rustom's and who can present the epitome of delicious Parsi food. Whether you want to head there for a cup of Irani chai with some Maska Pao, Bombay Grilled Sandwich, Kheema Samosa, or a full-fledged Parsi Thali, trust us, you will love every dish they have.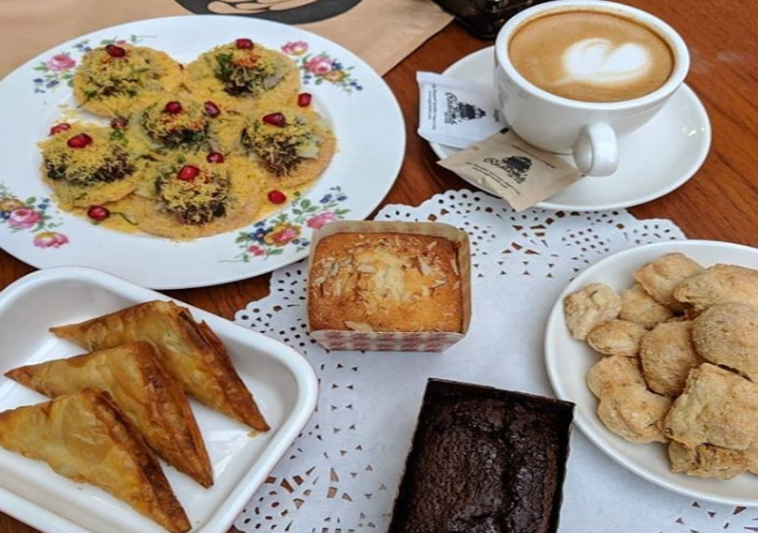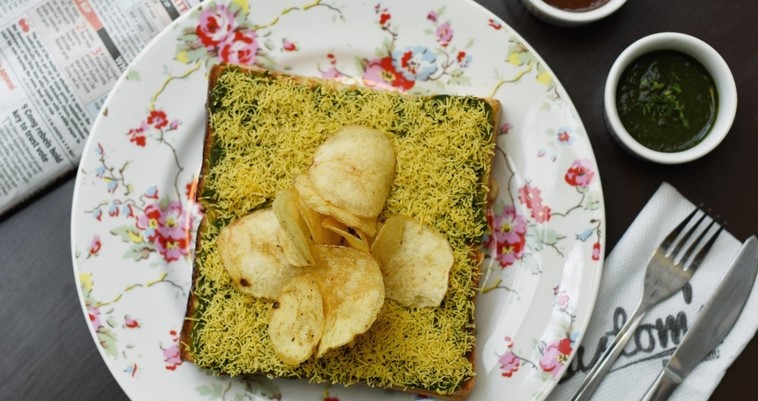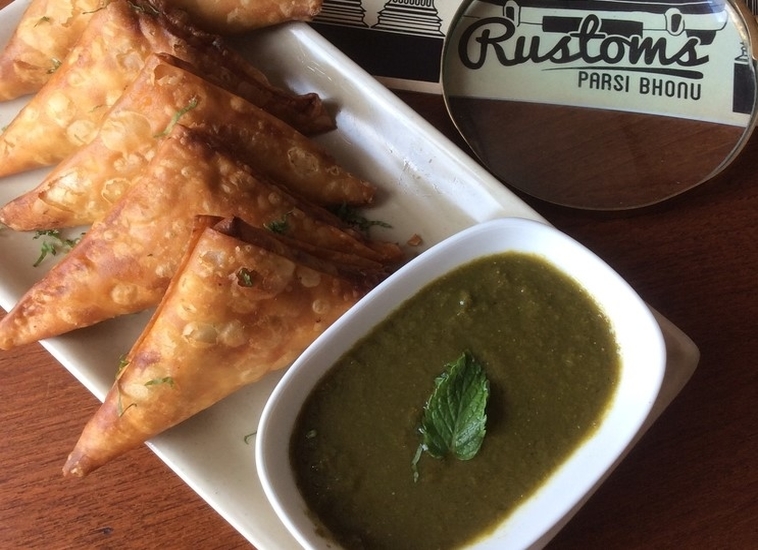 Dishes You Must Try:
For starters, don't forget to try their Sev Puri prices at Rs. 175. When it comes to Parsi food, no one can ignore the Keema Pav. And guys, take our word when we say that you would not have tried Keema Pav like Rustom's in your life. Priced at Rs. 415, this meal is anything but ordinary.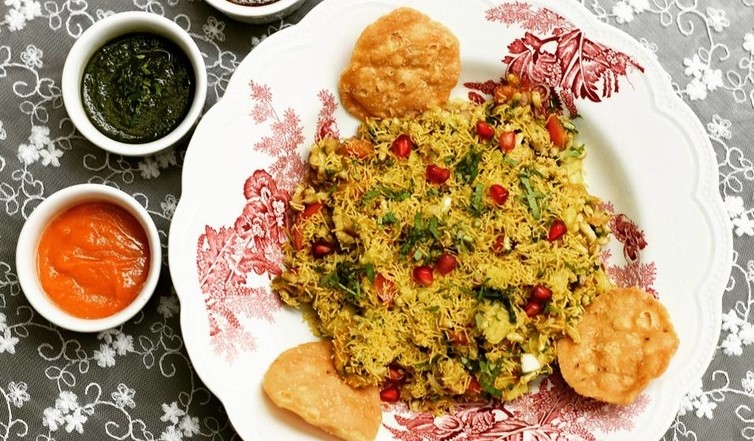 If you want to try a little of everything that Parsi food has to offer, order their massive Chicken Thali priced at Rs. 450 (they also have Vegetarian Thali and Seafood Thali.) The Thali has a combination of all the legendary Parsi dishes like Vindaloo, Chicken frill cutlet, Chicken pickle, Parsi dal, and steam rice with caramalised onions. Our tummies are already craving every single dish here. Are yours as well? If you are craving for seafood, order their fish thali that includes the Paatra Ni Machi.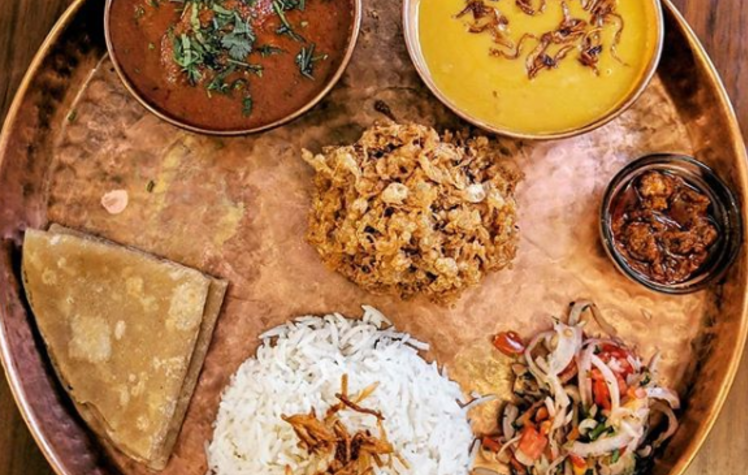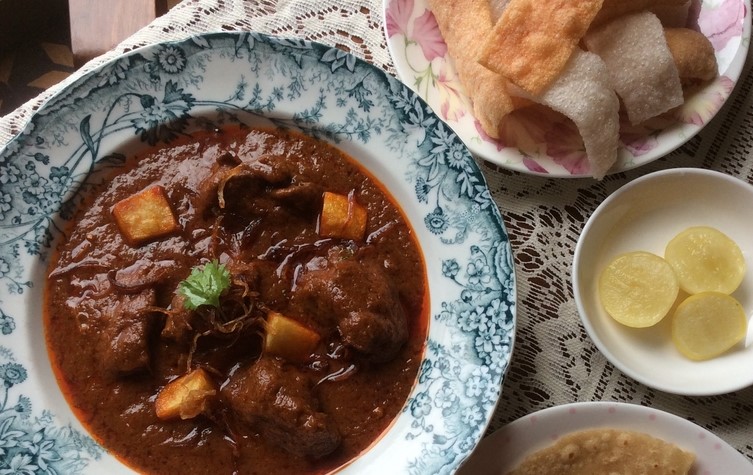 Apart from this, their Dhan Sak- which is essentially a spiced masala dal, served with meat or a vegetable curry along with rice and vinegared salad, is super popular. You can't leave this place without having this!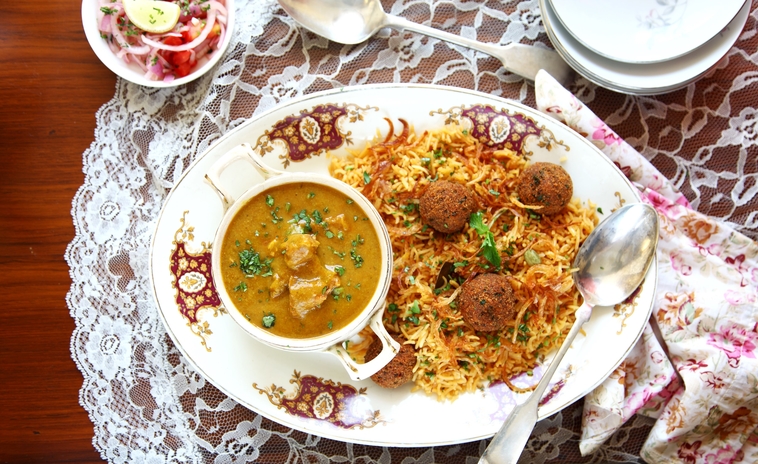 If you love seafood, you must definitely visit this place to try out their heavenly Paatra Ni Machi (Rs. 295) that uses tilapia fish steamed to perfection wrapped in a banana leaf. You will find that just the right and mild amount of green chutney added to the dish that makes it extremely flavoursome. Try their Kolmi Fry (Golden fried prawns) and Malai Ma Kolmi (Prawn Malai curry) if you love prawns.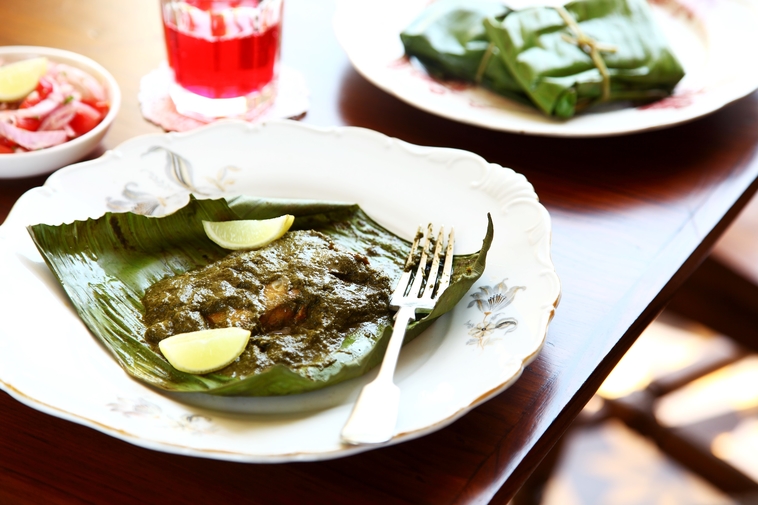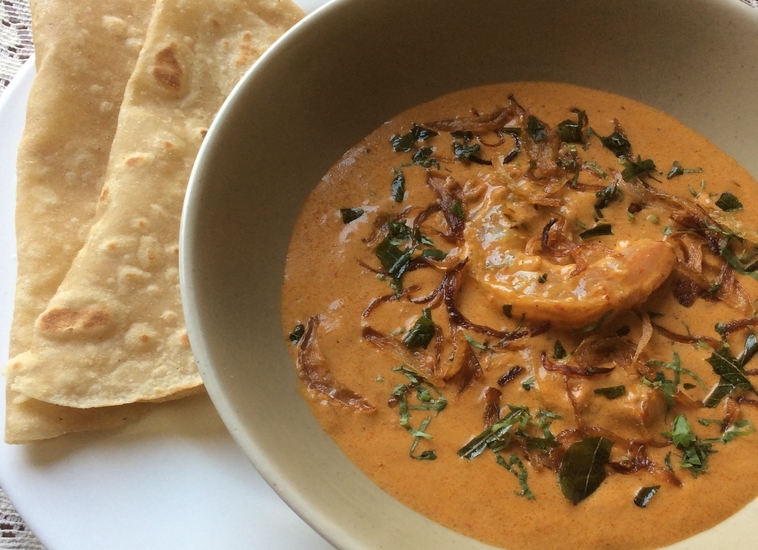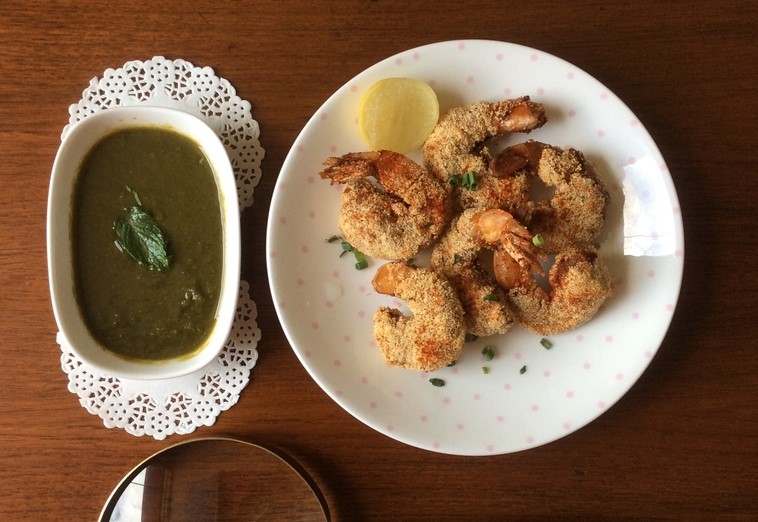 End your heavenly gastronomical journey on a sweet note with their Caramel Custard priced at Rs. 250.
Not only is Rustom's budget-friendly, but worth every penny that you spend. So guys, this Parsi New Year, on the 21st of March, don't forget to take your family and friends here for an offbeat culinary experience. To try something absolutely different, grab a bite of Bheeda Par, which is an Okra (bhindi) dish which is baked with eggs or Salli Boti (Parsi Mutton Curry.) And that's not all! They also accept online home deliveries. Now that's double the reason to celebrate with some Parsi food!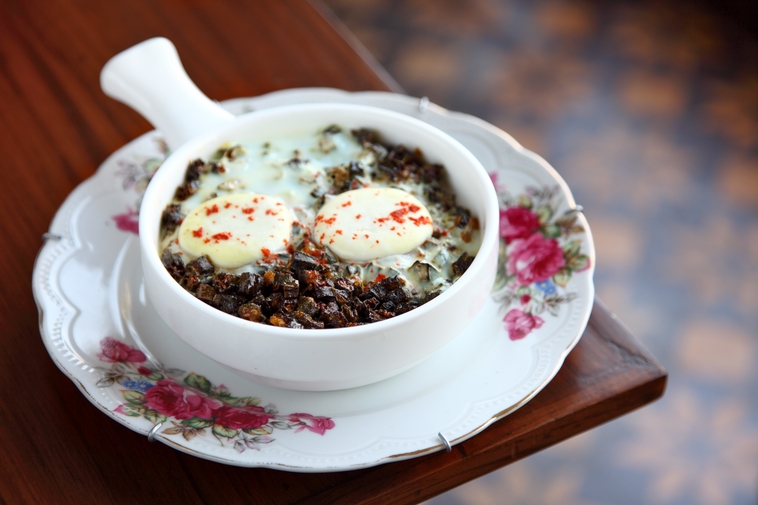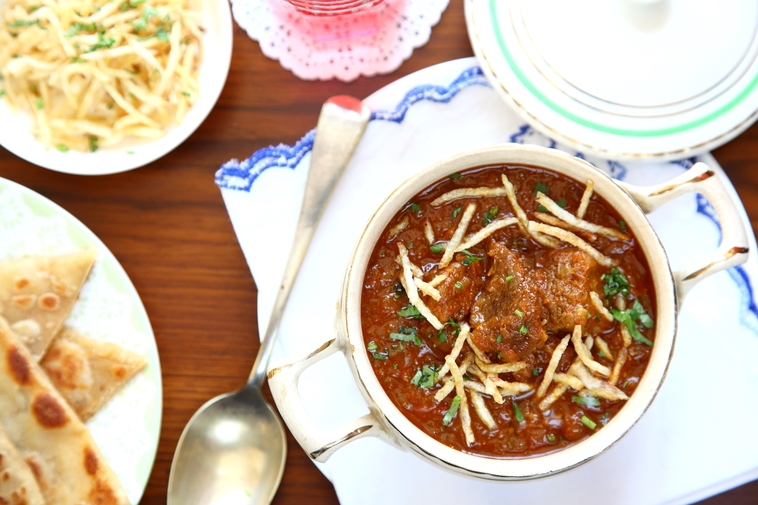 Where: Delhi Parsi Anjuman, LNJP Colony, Bahadur Shah Zafar Road, ITO, New Delhi
Nearest Metro Station: Delhi Gate (gate no 1.)
Check out more about them here.

Featured Image Source: Mumbai Live