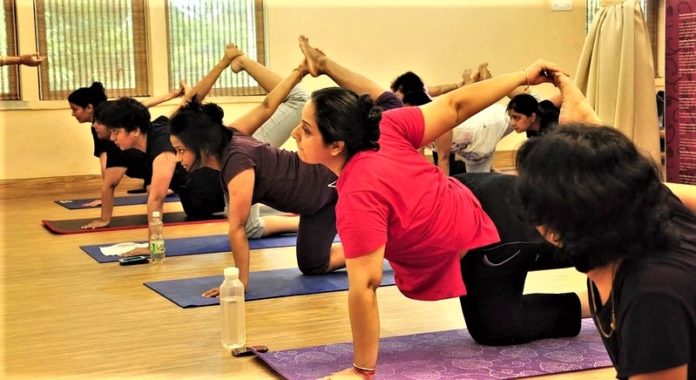 The popularization of Yoga internationally has been one of the biggest trends that India has set. Today, from the most rural background to the most advanced households, you will find at least one individual who practices the art of Yoga for a complete physical, mental and spiritual well-being. So, it's not a shocker that Delhi is a hub for many Yoga studios where you can start as a beginner or just practice this art to keep yourself fit. Check out some the best one right below!
1. Seema Sondhi – The Yoga Studio
Any and every Yoga enthusiast in Delhi has heard of Seema Sondhi. A popular Yoga instructor with over a decade of experience, The Yoga Studio has a group of professionals along with Seema who are experts in the art of Yoga. They have both morning and evening classes at 8 AM and 7 PM respectively. Along with yoga they also have weight training and running so that you can try to mix it up.
Visit their website to know more.
Where: D-43, Hauz Khas, New Delhi
2. Om Yogashala
Preferred by South Delhi's crowd, Om Yogashala is a Yoga studio that places complete importance on the holistic nature of Yoga. From teaching you all the basic asanas to ensuring that you learn all the techniques of Yoga,
Mini Thapar Shastri who is the founder of Om Yogashala will teach you the A-Z of Yoga. With over 11 years of experience, she also stresses on toning and the posture of a body so that along with learning Yoga, your body also shapes up. You will have to contact the team to know the schedules. The studio is closed on Saturdays and Sundays.
Visit their website to know more.
Where: D-5/9, 2nd Floor, Vasant Vihar, New Delhi

3. Yoga With Suhasini
With a refreshing style of teaching Yoga that includes fitness activities like cross-functional training and mixed bag workouts, Yoga With Suhasini is known to break the monotony of normal Yoga classes. She ensures that all her students get personalised attention. So, head here to learn Yoga the best possible way. Her classes start at 6.30 AM and go on until 8.30 PM.

Visit the website to know more.
Where: 116-A, Netaji Subhash Marg, Vista Vilas, Sector 46, Gurgaon
4. DLF Wellness Center
Now you don't have to worry about spending thousands on Yoga. You can learn Yoga within Rs. 150 per class. You heard that right! DLF Wellness Center conducts classes every morning for meditation and evening classes for Weight Loss that you can enroll for. The studio remains open all days of the week and has a team of experts to help you amp up your Yoga skills. They don't have a website but they are open from 06:30 AM-09:30 AM and 4:30 PM – 7:00 PM.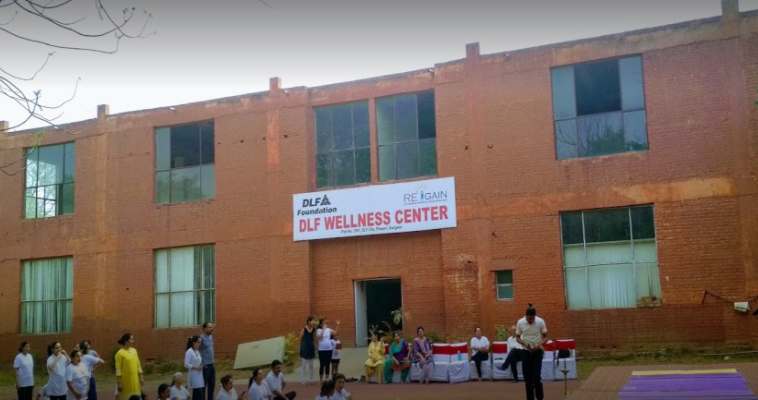 Where: Plot 1201, DLF Phase 1, Sector 26, Gurgaon
5. Yoga Chakra
Want to try new and exciting forms of Yoga? Then head to Yoga Chakra. They offer classes on aerial yoga, which is a growing trend around the world. In this form of Yoga, you perform gravity-defying asanas on a hammock! They also teach Yoganitriya that is a blend of yoga and classical Indian dance form. Doesn't that sound interesting? You can tell the instructors whichever level of Yoga you are comfortable with and they will allot you with classes accordingly. They conduct both morning and evening classes.
Visit their website to know more.
Where: E-297, GK2, Main Road, New Delhi
6. Delhi Rock
With offbeat classes like rock climbing and aerial aerobics, Delhi Rock also conducts Yoga and meditation classes every morning on Mondays, Wednesday and Friday. The classes here are conducted by Kanika who has been in this profession for over 12 years. Another special addition that you can try here is Acroyoga. This is a unique form of Yoga that combines yoga, acrobatics and Thai massage. We are totes signing up for these. Are you? Their classes are for an hour's duration from 7.30 AM to 8.30 AM.
Visit their website to know more.
Where: Premises Nanaksar Gurudwara, Opposite M-39, Greater Kailash II, New Delhi
Featured image source: mysticyoga.in