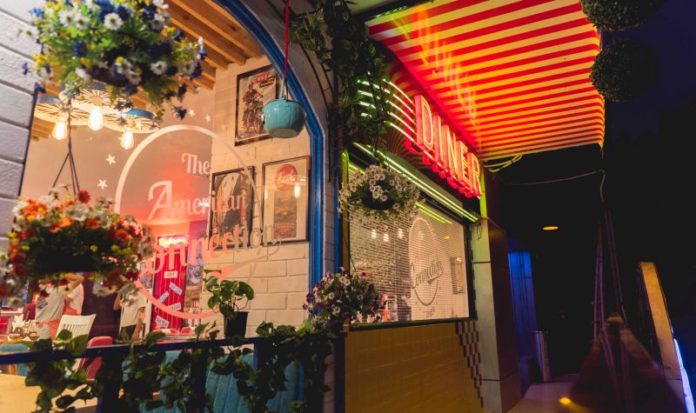 We all can agree when it comes to zeroing down on the poshest of localities in South Delhi, GK wins hands down. But just a few kilometers away, lies this crowded yet amazing locality – Kalkaji. And while you may not know of it, but there are a bunch of cool and super budget-friendly cafes in the area where you can go and chill for hours at a stretch! Read on!

1. Oggy & Dobby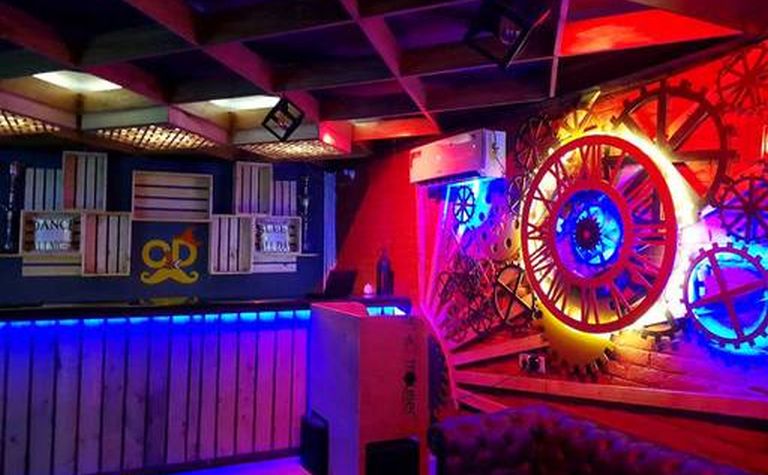 The cafe ambience is as funky as the name sounds! The neon laser lights and dark interiors will surely give you some party vibes. Hog on their Cheese Baked Pasta, Thai Spring Roll and oh yes, don't forget to order their special glasses of kit-kat shake and refreshing virgin mojito too.
Where: 35 A, B Block, 3rd Floor, Kalkaji
Facebook: https://www.facebook.com/Oggyndobby/
Contact: +91 9990712577
2. The American Connection Diner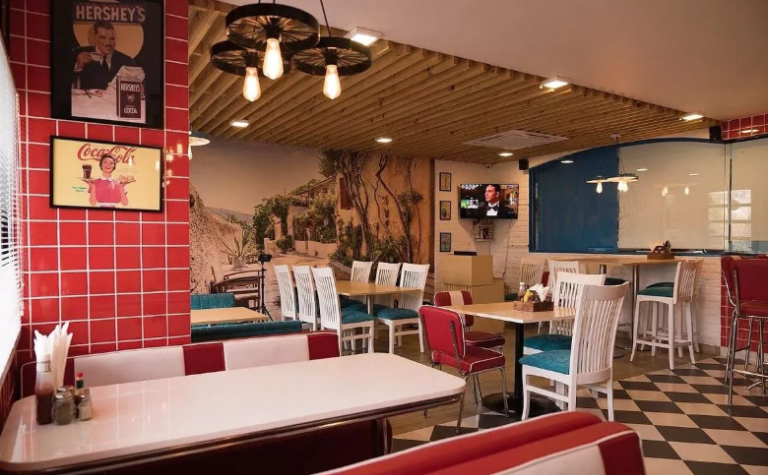 Red and white booths, pretty lights hanging all over, bay windows and checkered tile floors, The American Connection Diner will you give you the authentic experience of an American cafe! You can devour yummy dishes like Mozzarella Sticks, Peri Peri Fries, Hot Chicago Dog, Club Sandwiches and Hot Chicken Wings. If cheese is something you guys love then throw your diet goals out and get ready to hog to cheesy dishes!
Where: F 1, 2nd Floor, Kalkaji Main Market
Facebook: https://www.facebook.com/TheAmericanConnectionDiner/
Instagram: https://www.instagram.com/theamericanconnectiondiner/
Contact: 011 66992319
3. Cafe Amsterdam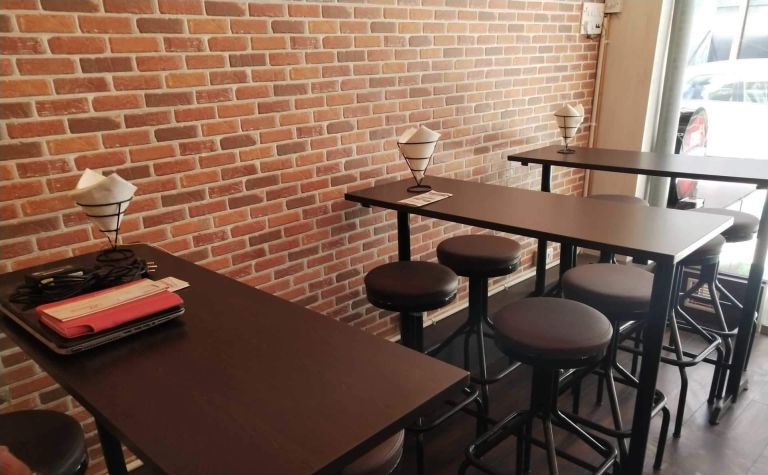 With colourful style ambience, Kalkaji opened its arm to Cafe Amsterdam which is a cosy, little cafe and perfect for hanging out with your girl gang or for a romantic date. The food menu is short but every dish is worth trying. Do try their baked chicken nachos, stuffed cheese potato and cheesy fries. That's not all, they've got some pancakes and waffles on their menu too which are super yummy.

Where: H16 B, Kalkaji
Facebook: https://www.facebook.com/CafeAmsterdamDelhi/
Instagram: https://www.instagram.com/cafeamsterdam_delhi/
Contact: 011 33106426
4. HoneyDough Cafe & Deli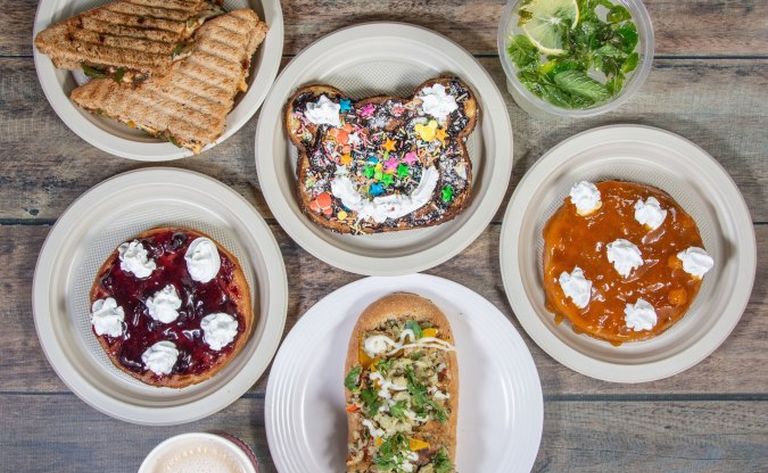 Are you looking for a place for breakfast? Then this place is THE for you guys. HoneyDough Cafe & Deli is a little cafe with an outdoor seating which opens up as early as at 8 AM. Order Chocolate Oreo Shake with a Chicken Sandwich and you're sorted. You should definitely try their Winnie The Pooh waffle if you have a soft corner for dark chocolate.

Where: Shop H 16B, Kalkaji Main Road Market
Facebook: https://www.facebook.com/Honeydoughcafe/
Contact: +91 9811802107

5. NYC Queens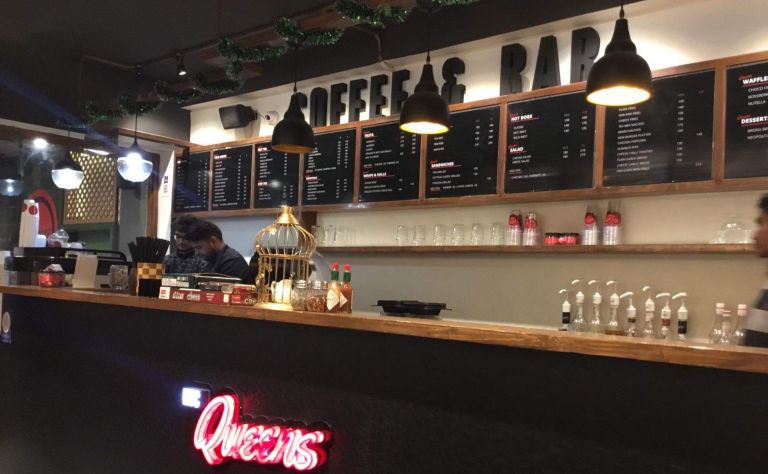 Step into this cute little cafe with your gang to chill, click pictures, play board games and hog on delicious food. They have multiple variants of coffee, shakes and teas with a brief yet amaze food menu. Order Peri peri Burger, Grilled chicken wrap, Chocolate brownie shake and you are sorted for the evening. If you have a thing for desserts, you should try their Brownie bronx which is covered with ice cream, sprinkles and gems.

Where: H-15A, Ground Floor, Kalkaji Main Road
Facebook: https://www.facebook.com/nycqueenscafe/?nr
Instagram: https://www.instagram.com/nycqueenscafe/
Contact: 011 66103648
6. Cafe Coffee Day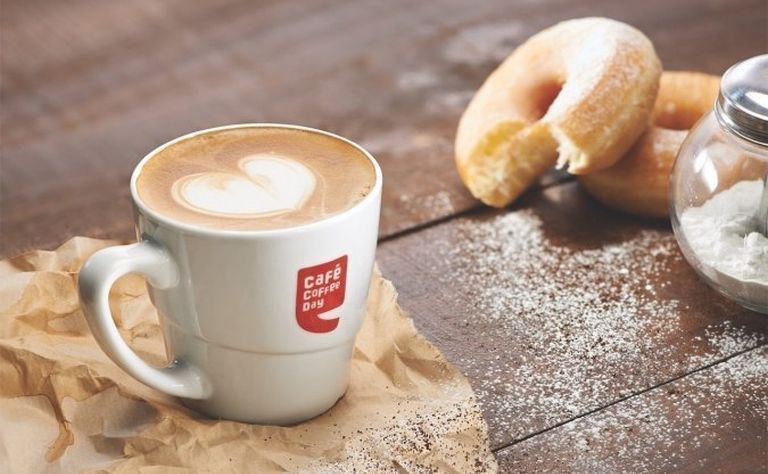 Need a perfect cup of coffee to kickstart your day? Head to your all-time favourite store Cafe Coffee Day which has more than 10 kinds of coffees. You can order up their regular Espresso or Cappuccino or even try out their special manually brewed coffees which are bliss for all caffeine-driven souls! You can pair your coffee with their Spinach N Corn Cheese Sandwich or Chicken Carnival Pizza. Sit there for hours and even schedule your work meetings, no one will disturb you!
Where: H Block, Main Market, Kalkaji
Facebook: https://www.facebook.com/cafecoffeeday/
Instagram: https://www.instagram.com/cafecoffeeday/
Contact: +91 8010951503
(Featured Image Source: JustDial)