If you have an artistic side to you or you always wanted to try out your hand at pottery, then Delhi-NCR is THE hub to hone such creative skills. Ask anybody, it is truly is a stress buster too! So, if you are looking to learn a new skill or form an expertise in pottery, here are the top spots to learn pottery in Delhi-NCR.
1.Delhi Blue Pottery Trust
One of the most popular and well-known institutes for pottery, Delhi Blue Pottery Trust was founded in 1952 by Padmashree Sardar Gurchan Singh. They run a number of programs, including workshops and classes at its studio where you can opt for which level of expertise you are at to enroll yourselves for their classes. This Trust has been hosting several International artists for workshops since 2004. And if you wish, you can also attend one of these workshops by connecting with the coordinator.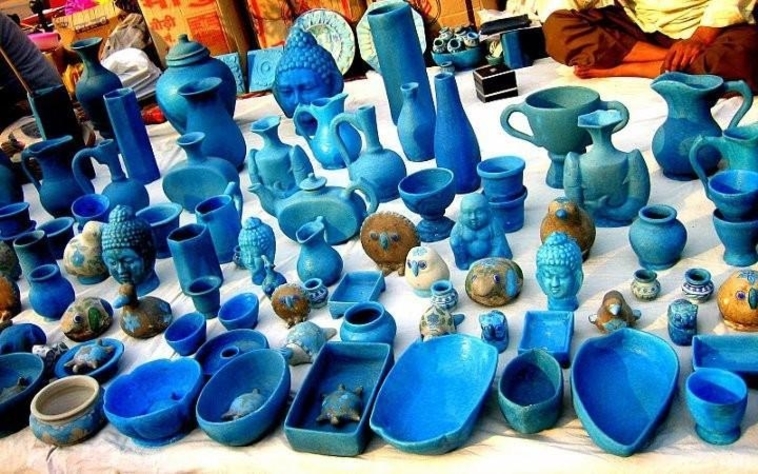 For more information, click here.
Where: Delhi Blue Apartments, Safdarjung Ring Road, New Delhi
Timing: 10AM-1PM; 2PM-5PM
2. The Clay Company
With flexible timings and a range of classes, you can check out what kind of pottery you want to try your hand at here. If you just want to learn about the basics of pottery, they have a beginner's course which includes two and a half hours of classes and covers all the basics of this intrinsic art. Apart from this, there are many other classes to choose from if you already know the basics of pottery. The studio was founded by Aparna Choudhrie who discovered her passion for pottery to balance her stressful corporate life. It is closed on Mondays.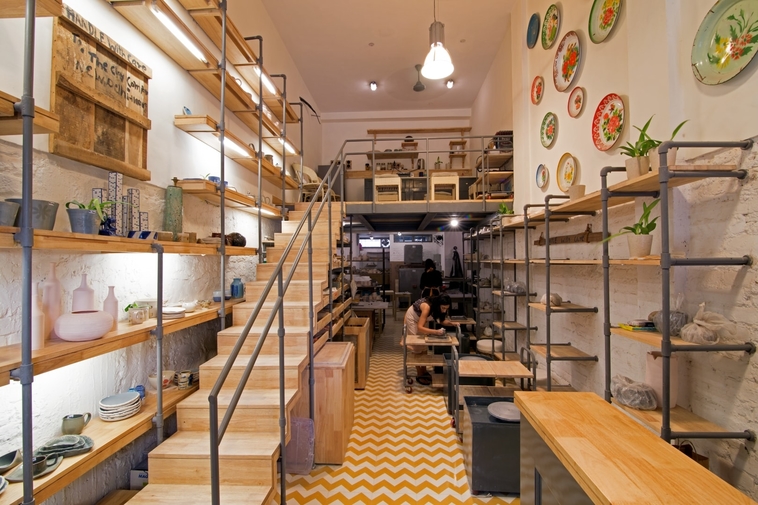 For more information, click here.
Where: Osian Building, Ground Floor, Shop 1, Nehru Place, New Delhi
Timing: 10AM-12:30PM or 2PM-4:30PM
3. Sanskriti Kendra
If you want to leave a pottery class ensured that you are definitely going to be a pro by the end of it, then look no beyond Sanskriti Kendra. With a three-month-long course of pottery classes that are held twice a week, the staff at Sanskriti Kendra are skilled teachers and will give you a hand-to-hand experience of the various techniques that are used in pottery- including the starters of shape-making and filing techniques.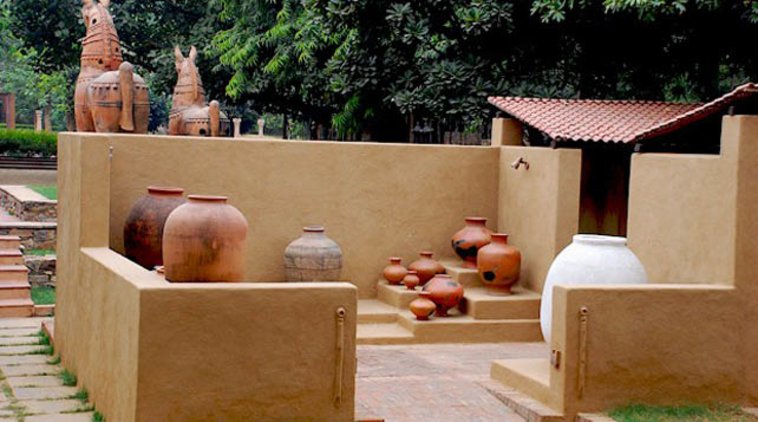 For more information, click here.
Where: Anand Gram, Ghitorni, New Delhi
Timing: 10AM – 5PM
4. Smug Mug
As quirky as the name sounds, Smug Mug hosts equally fun classes when it comes to arts and crafts. Founded by the very popular Meena Vohra, a
Studio Potter and a Ceramic Artist based in Noida, India with over 18 years of experience, she takes classes at Beginner's, Intermediate, and Advanced levels. Her classes are all customisable and if you wish, you could also participate in one of the several exhibitions that she hosts. She also hosts special classes for kids and couples. Now, that's an interesting idea for a date night!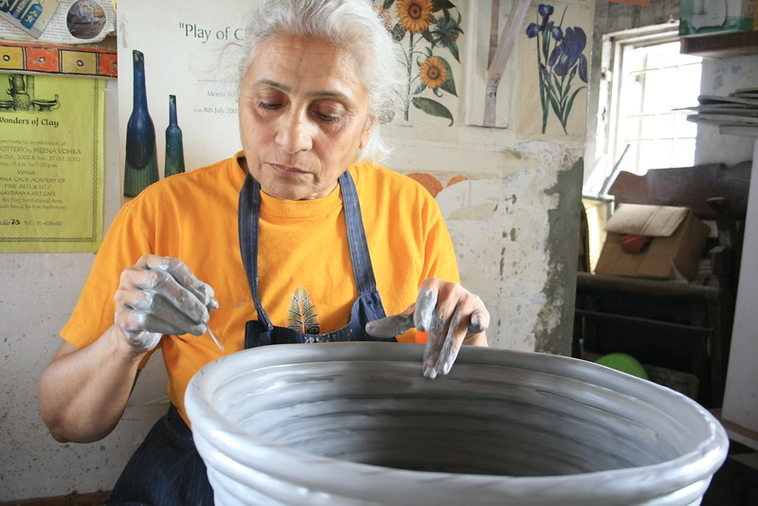 For more information, click here.
Where: D-78, Near Noida Stadium, Sector 21, Noida
Timing: 10.30AM – 2.30PM
5. Zorba the Buddha
Zorba is a very well-known place when it comes to wellness and hobby classes. From meditation to Reiki to pottery classes, Zorba hosts it all. In the midst of lush green fields, enjoy the joy of learning the art of pottery in a beautiful atmosphere which includes hand glazing, clay wedging, and other pottery techniques. They are open on all days except Mondays and Wednesdays.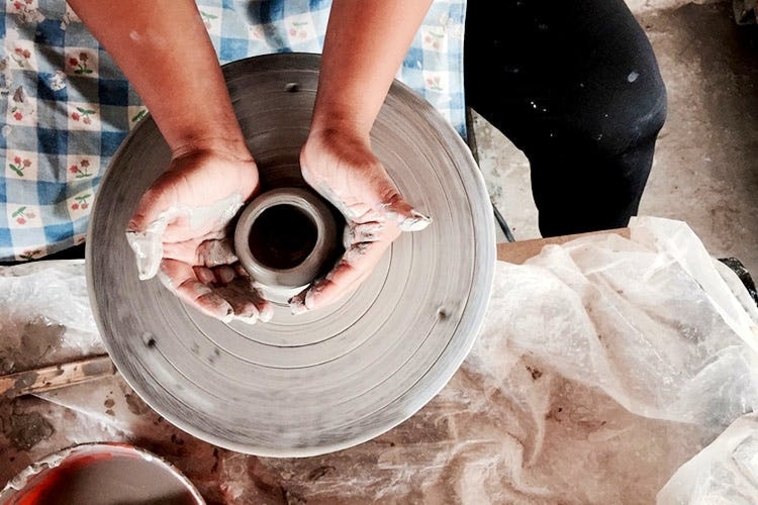 For more information, click here.
Where: 7, Tropical Drive, Ghitorni, New Delhi
Timing: 11AM- 2PM
6. Kalasthali Art and Craft
Minimalist and classy – these are the two words that describe Kalasthali Art and Craft in the best possible way. And guess what! Now, you can also learn the technique of structuring these beautiful figurines and models here. They provide you with all the equipment that you'd need to further enhance your pottery skills. They have classes throughout the week except for Tuesdays and Wednesdays. If you want to learn the techniques of firing and glazing used in pottery, they charge extra but all the basic classes are for Rs. 2,500.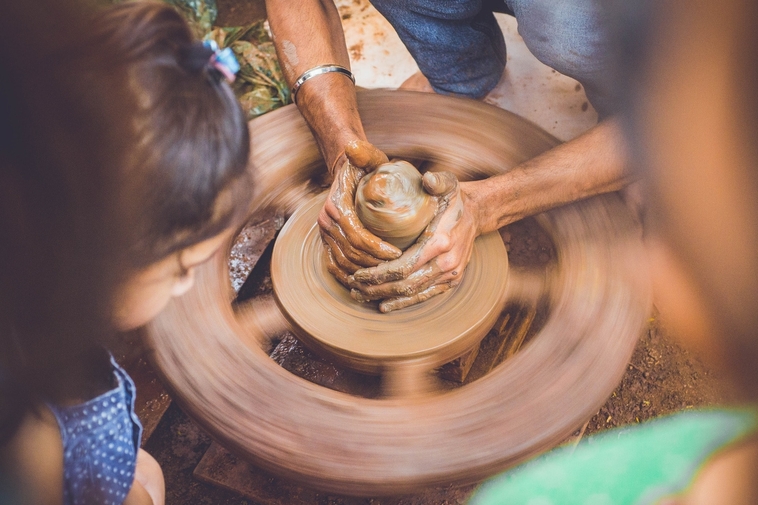 For more information, click here.
Where: Vasant Kunj, New Delhi
Timing: 4:00PM-7:00PM
7. Claying Thoughts
Set in a cutesy terrace decorated with artsy plants and lights, Claying Thoughts is unlike all the regular pottery classes. Here, more than learning the art of pottery, it is more to do with de-stressing. What it essentially means is that there is no potter's wheel or kiln to carve your sculptures but is based on the lines of a free hand or hand-building technique. Kids and adults alike throng to this place because it is the best way to unwind while putting your imagination to some work. They are open on all days except Mondays and Wednesdays.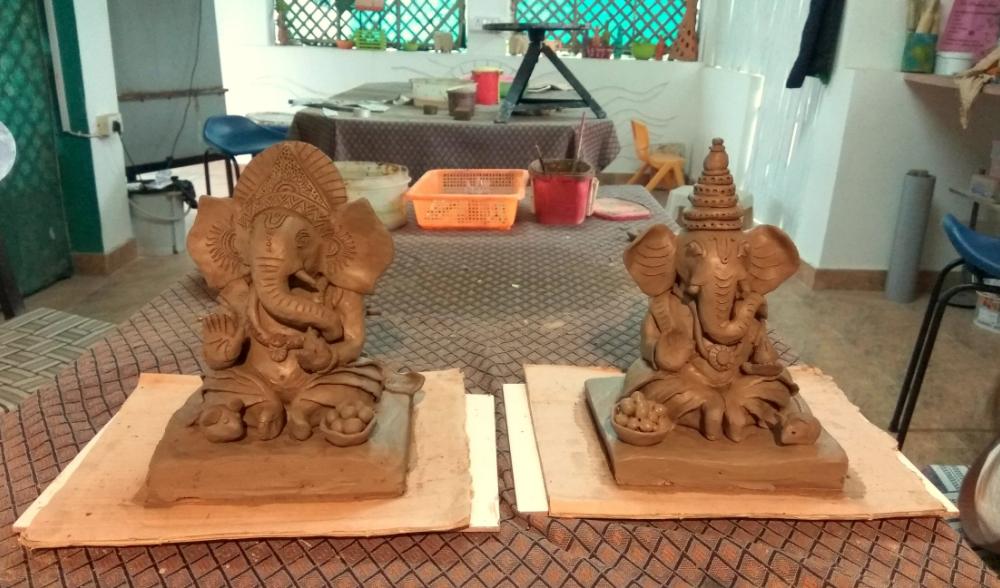 For more information, click here.
Where: Sector 21, Jalvayu Vihar, Near Spice Mall, Noida
Timing: 11AM-1PM; 4.30PM-6.30PM
Featured image source: DeneenPottery.com