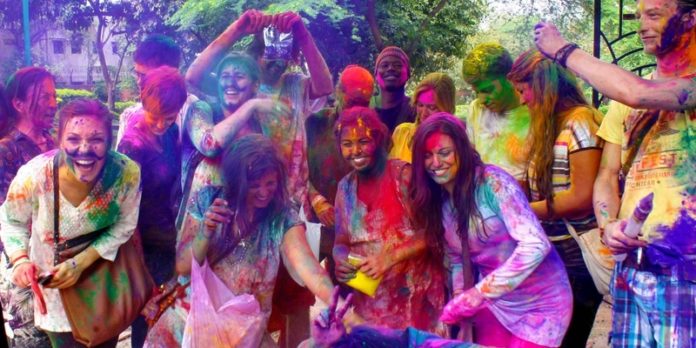 How many of us are excited for the festivity of colours and joy lurking just around the corner? Yup, we mean HOLI! It's one of the most popular and widely celebrated festivals in India and the immense energy and vibe around this festival are enough to get us looking forward to this one big amaze day! So if you are someone who likes going out on Holi and party like there's no tomorrow, we have the best Holi parties of 2019 lined up for you this 21st of March.
1. Tomatino Snow Holi Party
Want to live the ZNMD Tomatino festival right here in the city along with some Snow-Rain Dance? Then this is one crazy Holi party you should not miss out on! From the trendiest Bollywood music to a foam pool and rain dance, there is nothing that the organisers haven't thought of to ensure that you have a great time. They also have an activity area for kids with water balloons and safe Holi colours.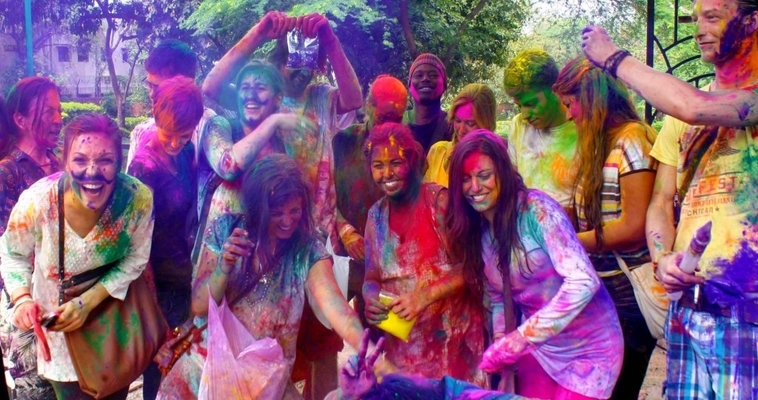 Where: Throttle Shrottle Faridabad – Gurgaon Road, Sector 2, Gurgaon
Price: Rs.999
2. Holiwood Music Festival
Hosted by Swag festival India, Holiwood Music Festival is back with its 3rd Holi edition after two super sucessful Holi parties. With two massive stages for both commercial and EDM music, you can find any genre of music of your choice. And don't worry, the colours they use are 100% organic. So, are you ready for a 12-hour long party?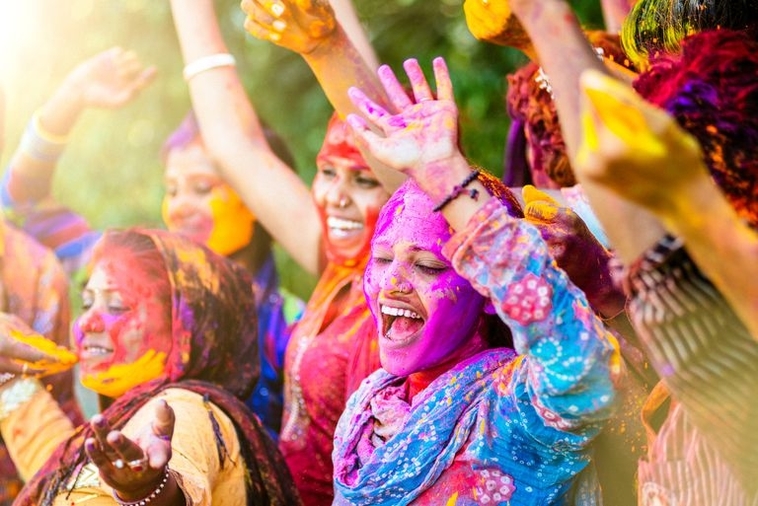 Where: ITC Sheraton, Saket, New Delhi
Price: Rs.500
3. Imperfecto Holi
Now, ditch the basic Holi celebrations this year and brace yourself to celebrate the festivals of colours in style. With special DJ performances, Colours Bombs, Special Dance Acts, and scrumptious meals as well as beverages, this is going to be one Holi party you shall not forget!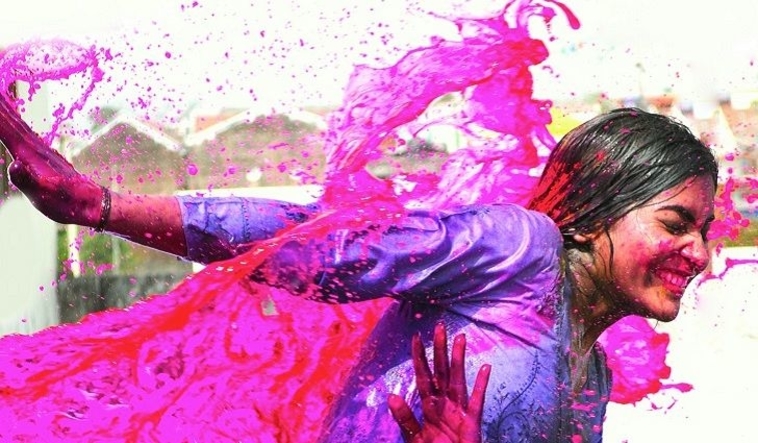 Where: Imperfecto Ruin Pub, Wave City Center, Sector 32, Noida
Price: Rs. 800
4. Holi Sangria
Sip on delicious Sangria while indulging in this festival of colours and make this Holi better than ever! Popularly known as one of the most colourful and extravagant parties, Holi Sangria is one massive hit every year. With a DJ console, live bands, and live dhol, wear your dancing shoes and remember, the party don't stop here!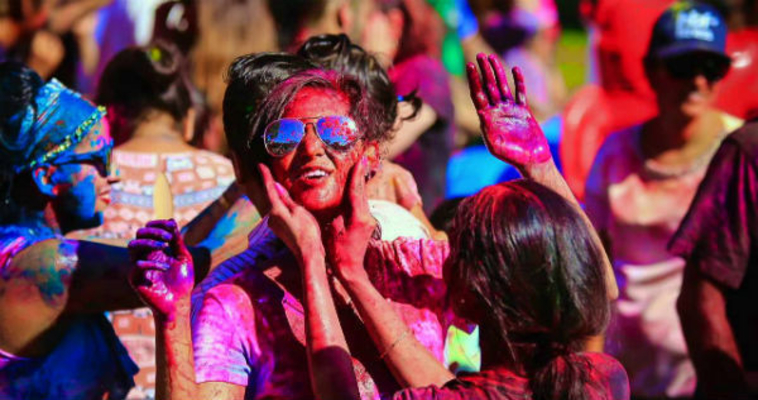 Where: Rajesh Pilot Road, Balola, Sector 58, Gurugram
Price: Rs. 499
5. Rang De – The Disco Holi
If the theme of a Holi party is 'Music, colours and good vibes', who can stay away from that? Right! With exquisite delicacies and super-fun activities that the organisers at this one have planned, this party will keep you occupied throughout the day. They have several packages with both alcoholic and non-alcoholic beverages.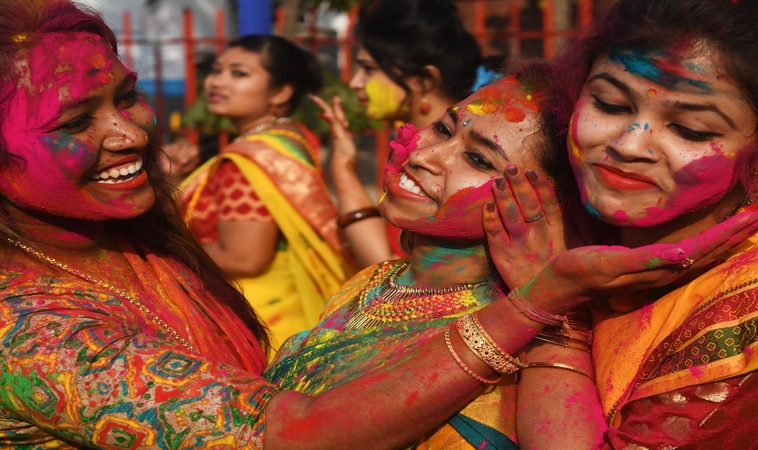 Where: The Aamantran Party Lawn, North West Delhi
Price: Rs. 2100
6. Rainbow – The Holi Festival At Janmashtmi Park
Punjabi music and Holi go together like wine and cheese. Don't we all agree? Now gear up to dance to all your fav Punjabi songs this Holi with live performances and organic colours. With a mini swimming pool, rain dance, and scrumptious food, this is your one-stop-shop to all things fun and Holi.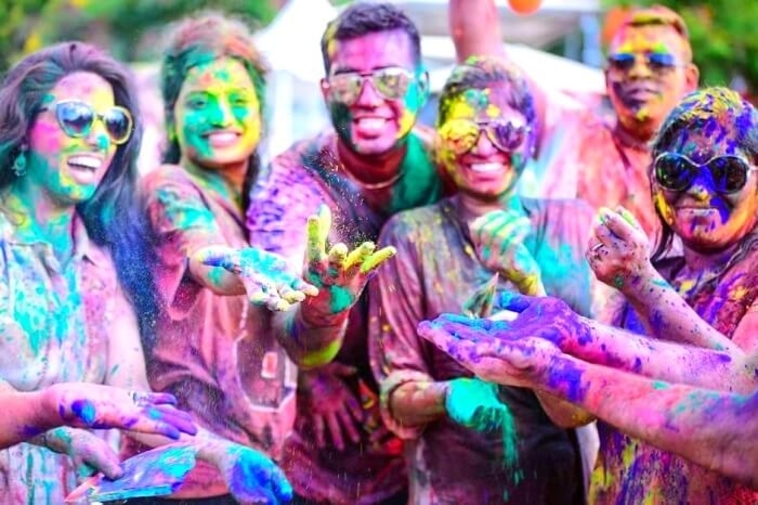 Where: Janmashtmi Park, New Delhi
Price: Rs.399
7. Rang Barse
Any Bollywood fans here, who are ready to groove to Rang Barse Bheege Chunar waali, this Holi? We know we are! With exciting performances, some foot tapping dhol music, an array of cuisines and of course, your favourite cocktails, Rang Barse is the boss of all Holi parties. Book your passes ASAP before it sells out!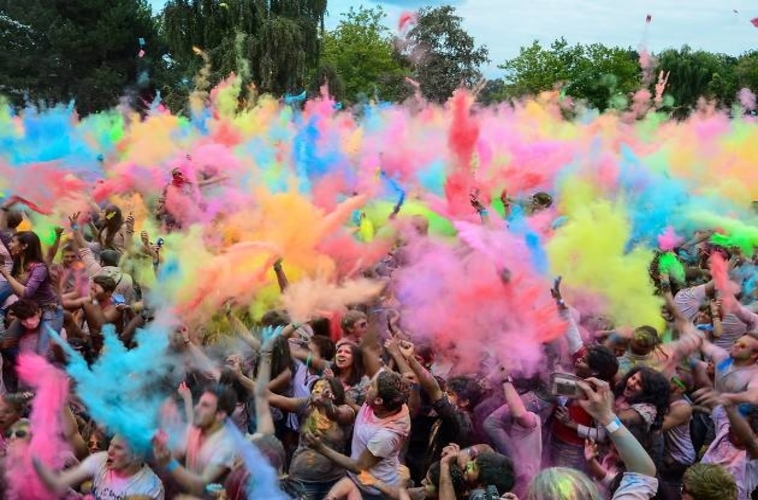 Where: Green Orchid Farms, Gurgaon
Price: Rs. 1499
8. Holi-Day – Unite Holi Music festival
Another kickass music festival hosted by the Unite Holi Music Festival and Infinity Entertainment. Holi-Day is a massive party being held at JLN Stadium. With an open Air Concert that has 12 hours of non-stop Music, over ten live performances, Rain dance and Bhangra Acts along with Food Stalls, thandai, Holi Snacks, Celebrity Guests, and much more, you totally can't afford to miss this one!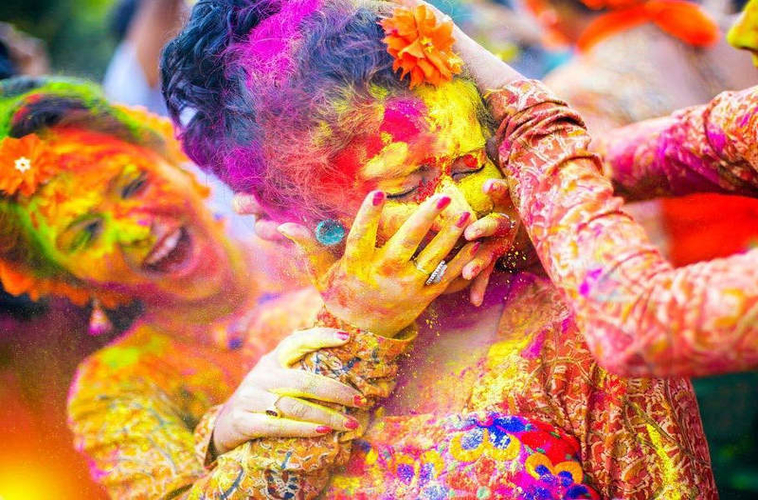 Where: Jawaharlal Nehru Stadium
Price: Rs. 999
Featured image source: onkartravels