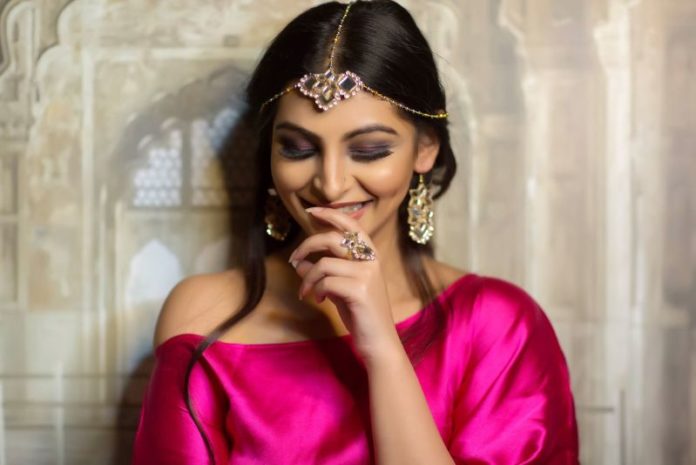 What's the one thing that comes to your mind when we say the word 'Indian Bride'. Probably the attire- heavy lahenga and even heav jewellery. Right? But you know what, the tables are turned when it comes to summer brides. The dark hues shift to pastels, heavy jewelry changes to comfy pieces, makeup turns from super dark to nude tones, and what not! Which is why we go in touch with the super talented founder of 'Dulhanama'- Shubhi Kapoor. Her brand excels in handcrafted floral jewelry and she's got some amaze tips for all you summer brides out there!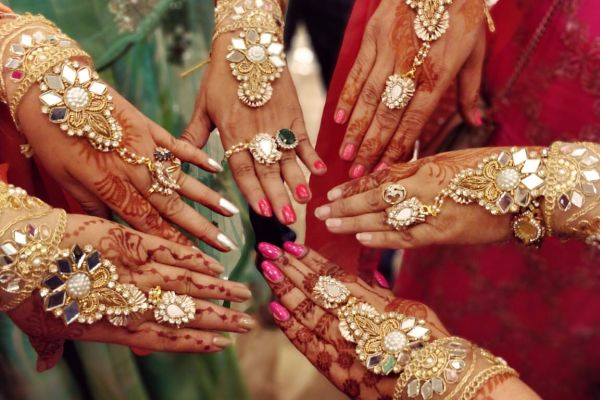 How did you conceive the idea of Dulhanama?

The idea behind Dulhanama was to make jewellery that was trendy, lightweight and affordable which young women could wear for festivities and pre-wedding ceremonies like Mehendi, Haldi, Sangeet etc. The idea originated with the recognition of the need for affordable jewellery options that stylised the brides and bridesmaids' look. Handcrafted jewelry stands out because it's different, it's customisable and versatile. You can wear the same accessory as a choker, later as a hairband and then maybe reuse it as a waist belt.

Wow! That sounds really cool! So, what is the most popular trend in jewellery you have seen this season?

It has to be Mathapatis for sure! It just looks so classy and I am totally crushing over the floral mathapatis. For the girl who takes her style statement seriously and wants to stand out, mathapatis is your thing.
What is your favorite piece you've ever created – and what made it so special?

Definitely, the first headgear and earrings set. The combination of Gotta Patti and Matha Patti makes it special and will definitely make heads turn.

Tips you would want to give summer brides out there?

You should pick one element and style your look around it. Go for unconventional, soothing, cool and pastel shades to flaunt the sultry look. And go minimal with your jewelry.

Why do you feel this kind of handcrafted jewellery is so popular among brides?

Handcrafted jewellery is popular because it can be styled in any way, can be worn even after the wedding for festivities and other weddings. Also, they add glam to your outfit without taking away from it.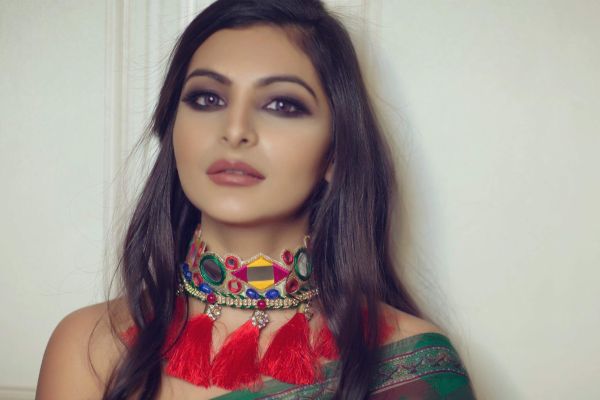 What specific demands do you usually get from brides when it comes to this kind of jewellery?

The only thing we hear from our brides is customisation, customisation and customisation! Each bride wants something which is unique, trendy and which stands out in all her wedding ceremonies. And handcrafted jewellery is something which is quite trending these days.

What specific colours or trends do you feel are going to be a rage for summer brides this season?

From bridal lehenga to jewellery, everything in pastel is trending big time. This wedding season has been all about a toned down bride in all natural shades and it's going all pink, peach, pale green. Not just the outfit and jewellery but Varmalas are also trending in pastel colours.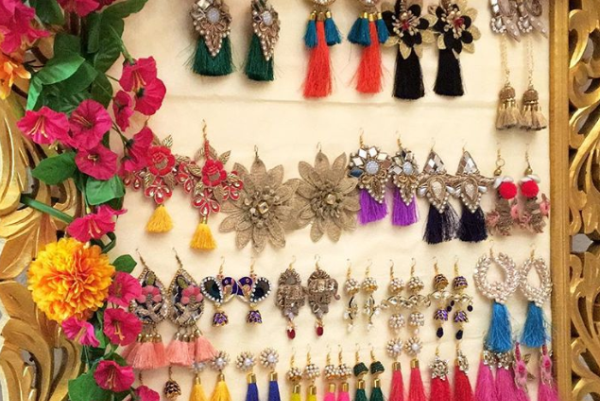 What do you feel is the perfect outfit & jewelry combo for the summer brides this season?

If it's a day Mehendi, pastel outfits are huge. I'd suggest wearing contrasting floral jewellery that brings out the colour of the outfit. And for Haldi, all white floral jewellery is the deal this season. It looks fresh, is easy on the eye and very classy at the same time.

What's your take on bridesmaid jewellery? What important points should they keep in mind before picking a piece?

I personally feel bridesmaids can experiment a lot more than brides. So they should get all quirky and just have fun while dressing up!
Okay all you lovely ladies out there, we hope you took some big time notes from this conversation!
(Featured Image Source: Instagram)