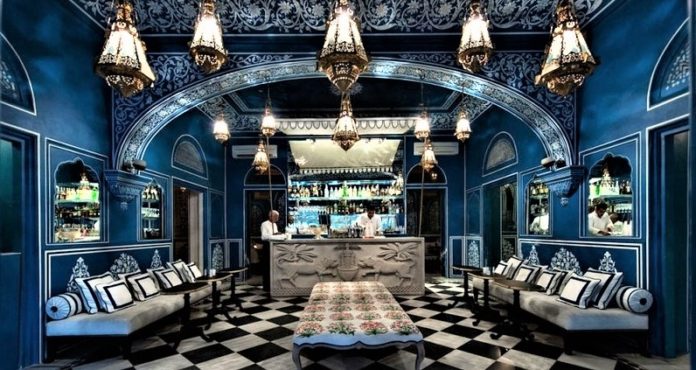 Jaipur has been and will continue to be a favourite for all us Dilli Niwaasis. Ain't that right? There are many popular tourist spots and food joints, cafés and bars to check out in the city like Blackout, Jaipur Adda, etc. that you must have heard of. But there are a few offbeat gems that we discovered which are stunning AF! So the next time you are visiting the pink city, don't forget to drop in to these amaze places.
1. Bar Palladio
Located at the Narain Niwas Palace complex, Bar Palladio looks nothing less than a stunning marvel. With a colour theme of Turquoise and white, this grand bar was designed by Marie-Anne Oudejans, and looks straight out of a Parisian dream! Every part of this restaurant is designed with traditional motifs architectured in the Mughal style. At Bar Palladio, you can experience royalty in real life and is ideal for a date night out!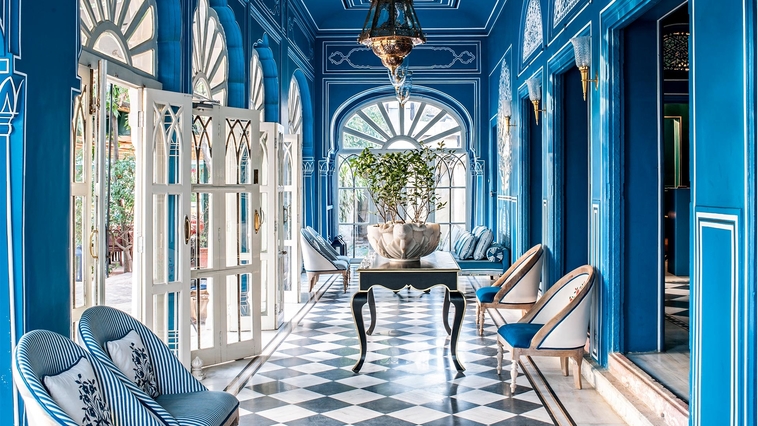 Where: Kanota Bagh, Narayan Singh Road, Jaipur, Rajasthan
2. Steam
A super cutesy restro-bar built in the form of a train, Steam is another offbeat spot which is a must-visit in Jaipur. The space for wine and dine are both set in a way which includes the compartments inside the train as well as the platform. Innovative, right? If you are planning to go out to a place which is not very loud and where you can chill with your friends, then Steam is perfect for you. Do try out their gourmet Lebanese cuisine here on your visit.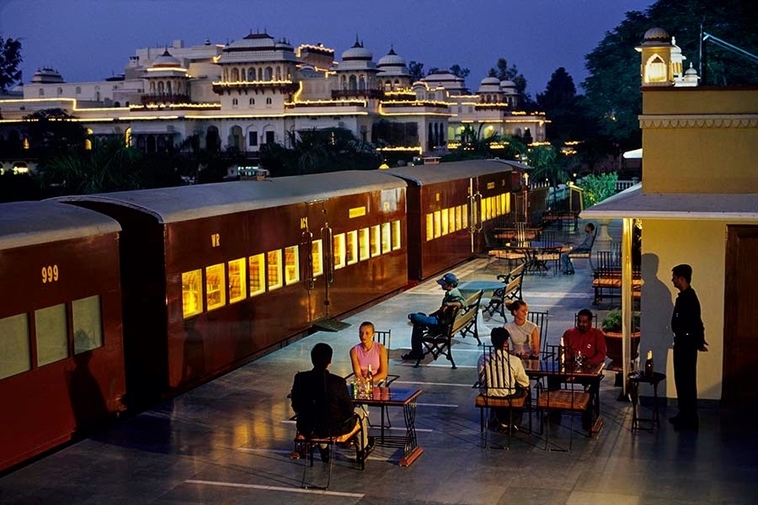 Where: Taj Rambagh Palace, Bhawani Singh Road, C Scheme, Jaipur
3. Forresta
Did the name immediately remind you of a calm, serene, and peaceful lush green area? That's exactly what they offer. With a beautiful bar in the middle of the lush green and canopy lawn, it gives out a beautiful, romantic vibe. There is also indoor seating available in case you prefer that. During the evenings, this space is lit with pretty lights all over that adds a different charm to it altogether.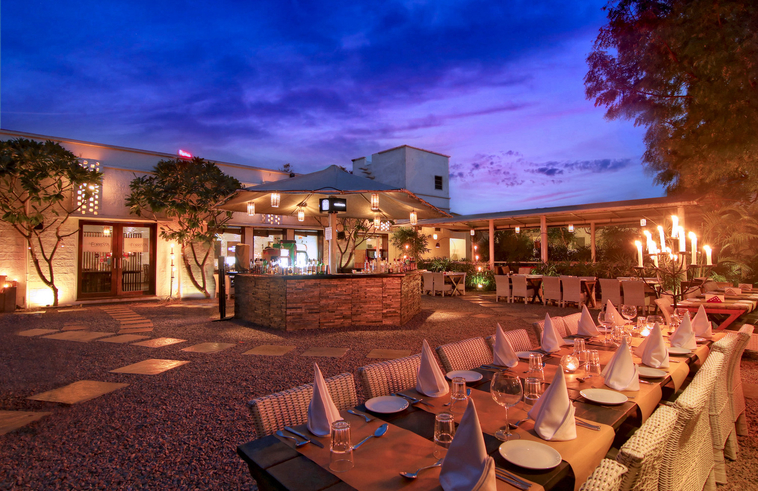 Where: Devraj Niwas, MI Road, Near Khasa Kothi Crossing
4. ta Blu
With peppy interiors decorated with a white and blue theme, this restaurant is the perfect spot if you want to catch up with your friends or head there with your family. The restaurant overlooks the stunning Amer Fort and yes, #DinnerWithAView is right here.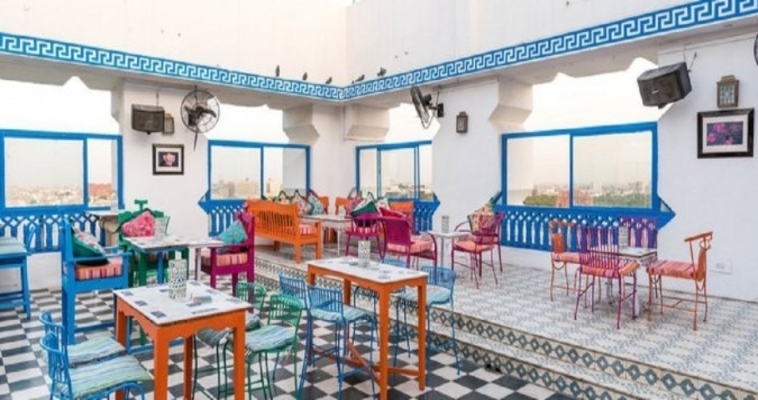 Where: Hotel Clarks Amer, Jawaharlal Nehru Marg, Near Malviya Nagar Road
5. Om – Revolving Restaurant
Do you want to indulge in some wine and dine while you sit in a revolving restaurant? We definitely have our curiosity levels high! Serving lip-smacking North Indian food, wine, and beer, this one-of-a-kind restaurant is what you need to experience the city with a difference.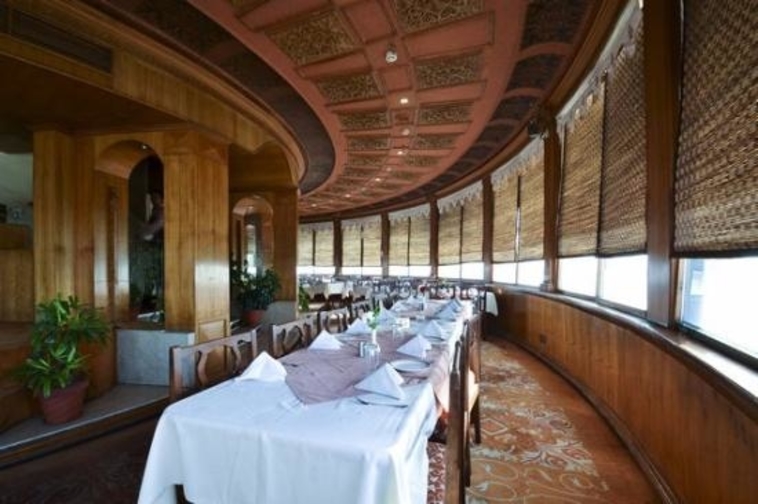 Where: Hotel Om Tower, Church Road, MI Road, Jaipur
6. 1135 AD
Experience a whole new world of royalty at this splendid restaurant that redefines the meaning of luxury. With specialities from Jaipur that you can find on their menu, sip on some wine and let the exuberant taste take over. Trust us, the ambience alone is totally worth a visit!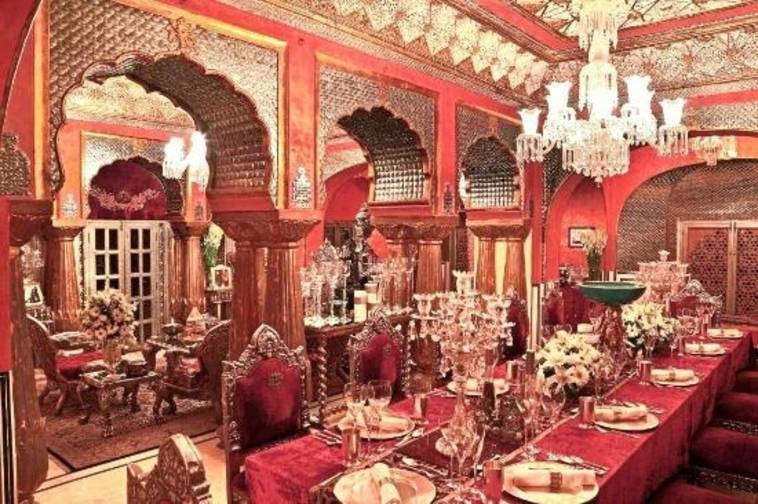 Where: Level 2, Jaleb Chowk, Amer Palace, Amer, Jaipur
Featured image source: Conde Nast Traveller