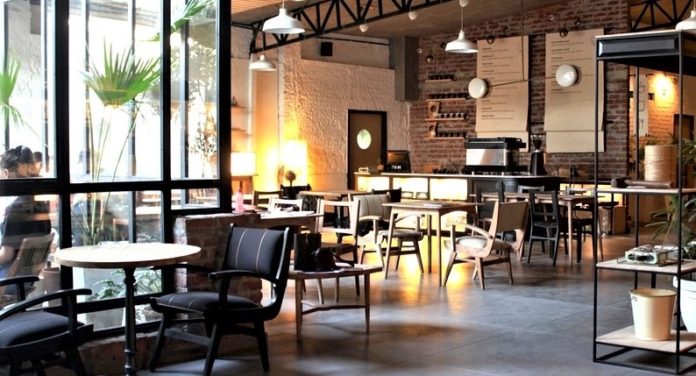 When it comes to exploring Delhi, it seems like the city is a giant maze in itself. Just when you think you've explored it all, you come across some spot which leaves you thinking, 'why haven't I been here before?'. Well, Dhan Mill Compound, located in Chattarpur, would kind of leave you with the same emotion!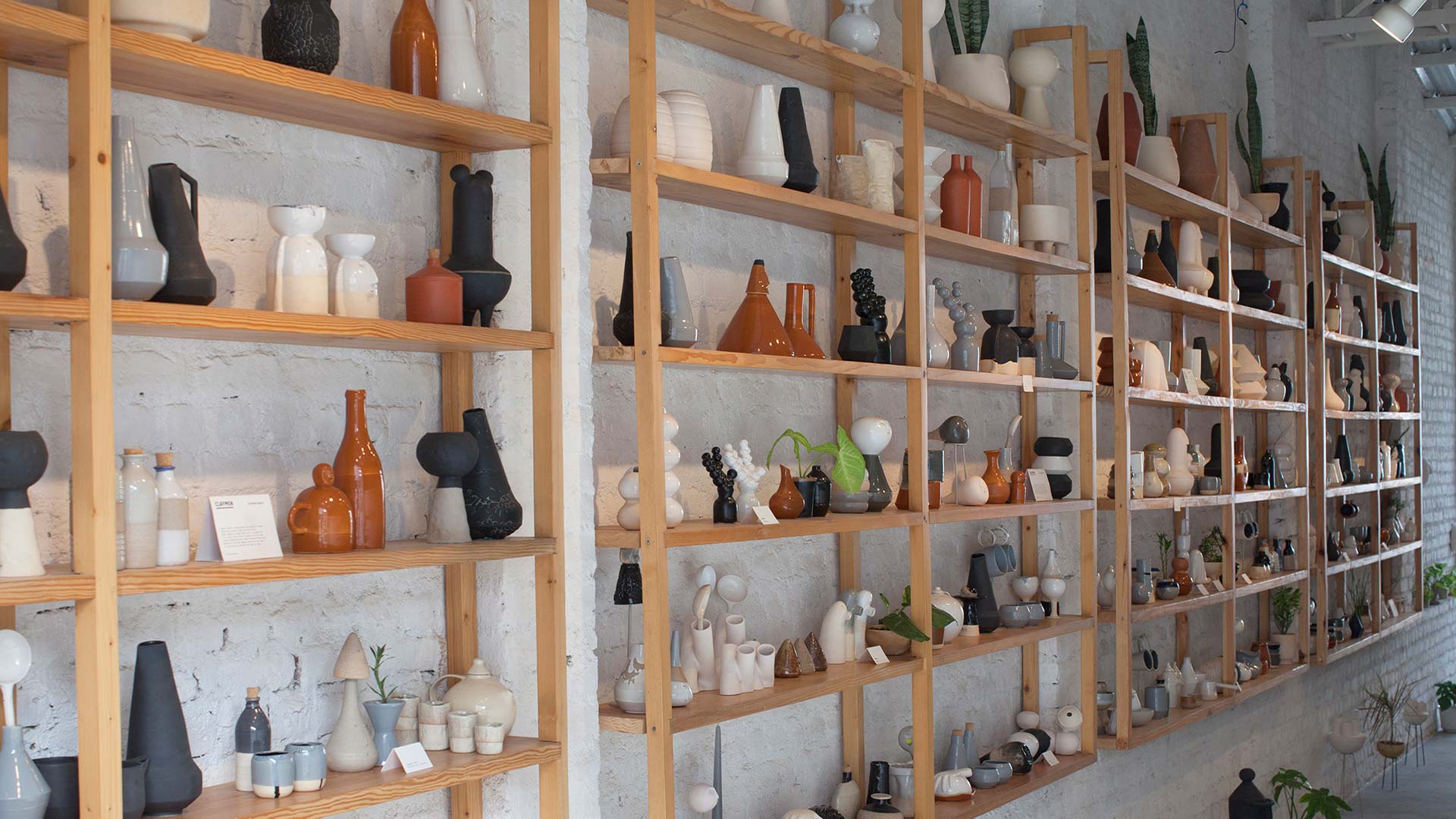 Image source: architectural digest
The place is an amalgamation of high-end brand stores, tiny shops, couture fashion houses, cafes, designer clay sculpture studio and a lot more interesting outlets. Away from the hustle and bustle of malls & markets, the compound has got a very quaint, high-end and niche vibe to it, so be assured you'll always spot who's who of the town and a lot of expat crowd here. Let's see what all it has in store.
Major Attraction:
Cafe Dori
The cafe is without a doubt is the main attraction here. For those unaware, Nappa Dori has taken the indie design scene by storm and is one of the most popular leather bags & accessories brand in the country. While they do have a warehouse located in the compound,  they also have this gorgeous cafe- Cafe Dori, which is a brand extension.
The cafe is beautiful inside out, with giant French windows, ample sunlight and super pretty interiors. Also, it's a huge space, so there's a good distance between any two tables and lots of space to move around. Isn't that the best!
You get the best of coffee and snacks served here, and the best part- it's not as expensive as it seems and to top it, it's PET-FRIENDLY! Yes. In fact, they have a separate dog menu too, how cool is that! The place is always crowded, especially on the weekends, so make sure you reach well in advance or book a table beforehand.
Shopper's Delight:
There are a couple of high-end stores located here, and there's no reason why you shouldn't at least be browsing through them.
Delhi Vintage Co.
Girls, just take your bestie here RN! We assure you, she'll love you for it. The couture store has a stock of some breathtaking, gorgeous Indian wear, including lehengas and sarees to die for! If you have a bride-to-be in your gang, or if you simply want to lay your eyes on beautiful Indian couture wear, this is the place to be.
Nappa Dori
Like we mentioned before, Nappa Dori is one of the most popular indie leather bags & accessories brand in the country. Apart from the Dori Cafe, they have a warehouse located here, where you can shop for their finely crafted leather products– from bags, footwear, travel trunks, stationery, to various accessories.
Divyam Mehta's Store
While you're at the compound, you can also head to designer Divyam Mehta's store located right towards the entry gate. His designs are super chic, very unique, and are a fusion of Indian and Western wear. So if you are a bit experimental with your wardrobe, you'll definitely like his designs. BTW, it's for both men and women, so ladies, make sure you too pick up something.
Pernia's Pop Up Shop
If you're a fashion enthusiast, odds are you already know about Pernia Qureshi, the famous fashion stylist. Her label, Pernia's Pop Up Shop is one of the most popular designer stores and she has hundreds of designers selling their outfits through her brand. While you're at Dhan Mill, you must definitely check out her gorgeous looking store here. We assure you, you'd want to buy everything!
Niche Attractions:
Claymen
A very unique concept- Claymen is designer Aman Khanna's studio cum store, where you can spot some artistically beautiful clay sculptures.
The store is simple, chic with a minimalist vibe and white walls all over. There's also a functional backyard which is used to sundry the clay figurines. Each piece has a unique concept behind it and the basic theme of his sculptures is the modern man and his dilemmas. He majorly sculpts unique figurines which are really intriguing to look at and you'd definitely want to pick some from here.
Quick Brown Fox Coffee Roasters
This cutesy cafe in the compound serves some amazingly good coffee and breakfast items. The cafe is huge, super spacious and has minimalist interiors, which look really chic. Not only that, the place is actually an independently owned coffee roaster, so they also sell some great coffee beans.
Odd Bird Theatre & Foundation
Dhan Mill is also home to this new age, and experimental theatre group which is a hub for budding artists in the city. You can always catch a play or live performance by different artists here during the weekends. Their USP is that it's an experimental, open space where the audience and the performers share the same space. Now, that's a unique concept we like!
Stars and Snowflakes by Aastha
If you're quite the pet-lover like us, you'd definitely love this cutesy store which sells everything from pet beds, outfits, biscuits and more. There are numerous accessories and gifting items too available for your pawsome friends, and we're sure you'll leave from here strutting a bunch of shopping bags.
Location & parking:
You'll have to be on a lookout for the Compound's gate as it could be easily missed on the busy road. Although there is a paid parking space inside, it's not big enough, especially for the weekends. So, we suggest you take a cab or metro. The place is about 2 km from Chattarpur metro station.
Let us know what else you found awesome here by commenting below.
Featured Image Source: nappadori