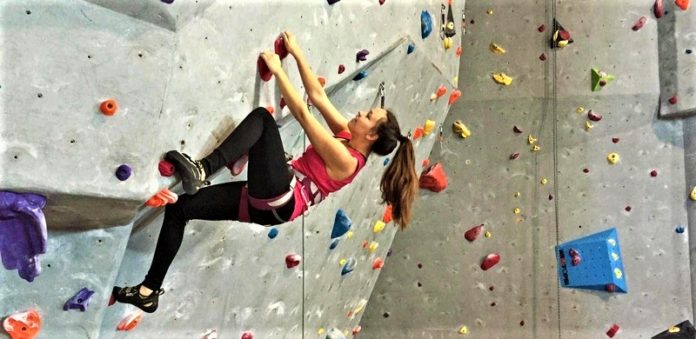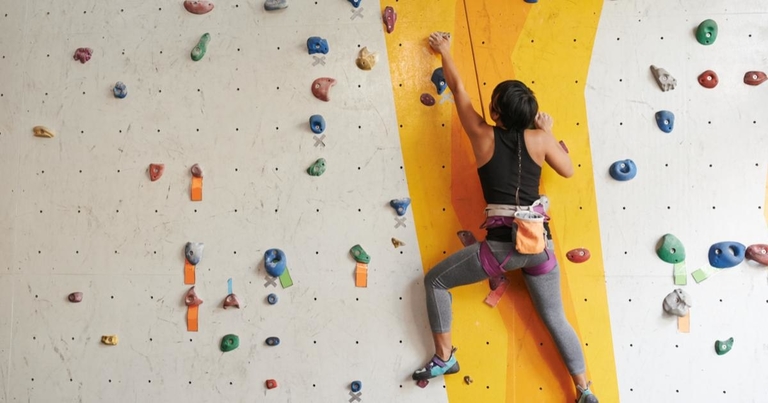 All you adrenaline junkies in the city, we have news for you. Did you know there are a bunch of artificial rock climbing spots in the city where you can go practice the sport? In fact, for all those looking to sculpt that perfect summer bod, let us tell you that it's also one of the most innovative ways to keep fit and shed those extra pounds. So what are you waiting for? Check out these amaze spots in Delhi-NCR today!
1. Boulder Box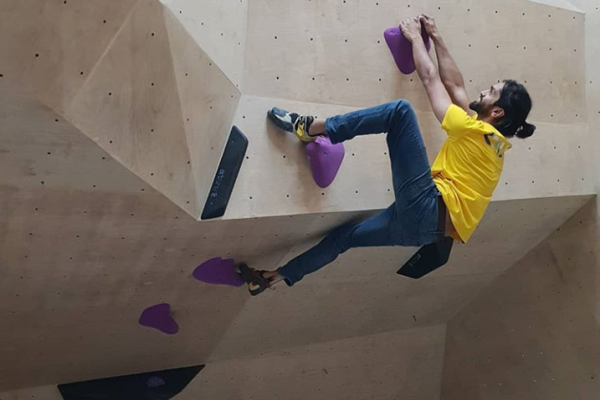 Does your idea of being fit means fun activities? Then you've got to check this place out. Right in the centre, there is a colourful wall for rock climbing where you'd be doing most of the monkeying around. They also provide private coaching sessions for climbing for begginers. Apart from climbing, you can also try your hands on Yoga, and aerial skills while you are here.
Where: Pocket 9, Vasant Kunj
2. Delhi Rock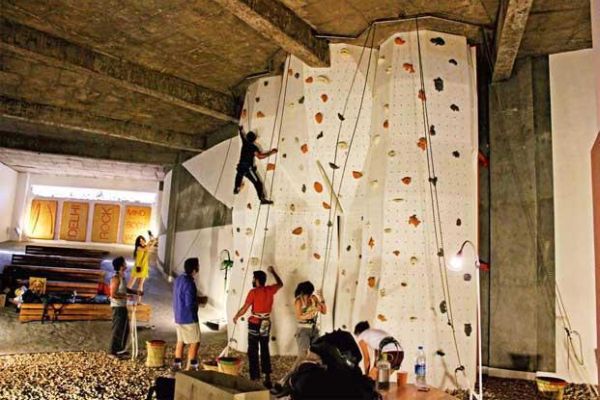 Delhi Rock is one of the most famous indoor rock-climbing gyms in South Delhi. Apart from rock climbing, you can try your hands on aerial silks, Acroyoga and hoops as well. Trust us, all these activities are going to help you build a strong AF core! Instructor Ganesh Chhetri is a four-time Indian national champion in climbing and he takes sessions here. He even teaches route setting at the Indian Mountaineering Foundation.
Where: M-39, Greater Kailash 2
3. Indian Mountaineering Foundation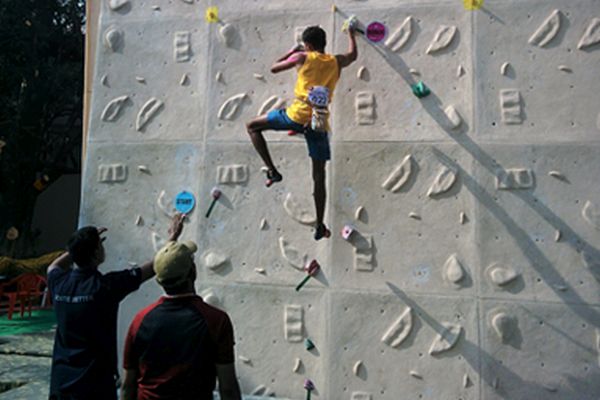 IMF is a great place to test your strength and endurance levels while you are learning a new skill. With a state of the art artificial climbing wall, the foundation offers activities for school children, college goers and adults. One visit to this place, and we bet you'll love it!
Where: South Campus, South Moti Bagh
Entry: Rs 100 per person for 4 hours
4. FitMeIn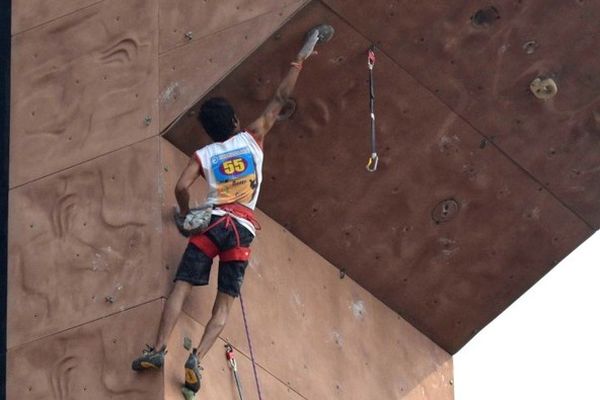 It sometimes gets monotonous doing the same old workout, right? But FitMeIn has a mixed routine for you which will keep you engrossed. From Zumba to Wall Climbing to Aqua Workouts, there is everything in store for you guys. They also have a collaboration with the Indian Mountaineering Foundation, so you can learn the art of wall or rock climbing from the experts belonging to the IMF team.
Where: Gurgaon, Noida
5. Shikhar Adventure Park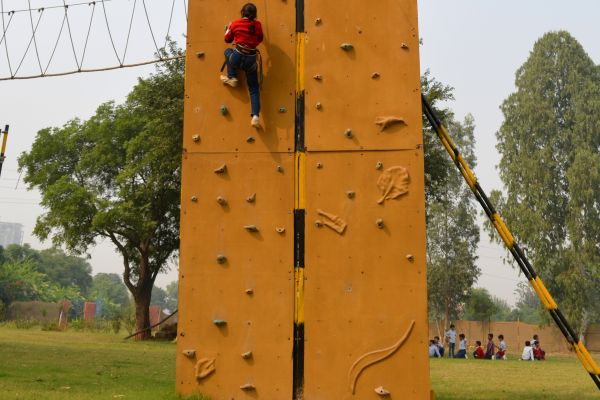 Are you looking to spend your weekend in an adventurous way? Then head to Shikhar Adventure Park in Gurgaon to test your muscle strength and discover all about the fun and adventure sport of rock climbing. Apart from wall climbing, you can choose monkey crawling, tire crossing, commando crawl and rope climbing too. You can even enjoy outdoor games like volleyball, cricket, badminton and tug of war here.
Where: Hayatpur Village, Sector 92, Gurugram
Price: Rs 1,500 per person
(Featured Image Source: eventshigh)