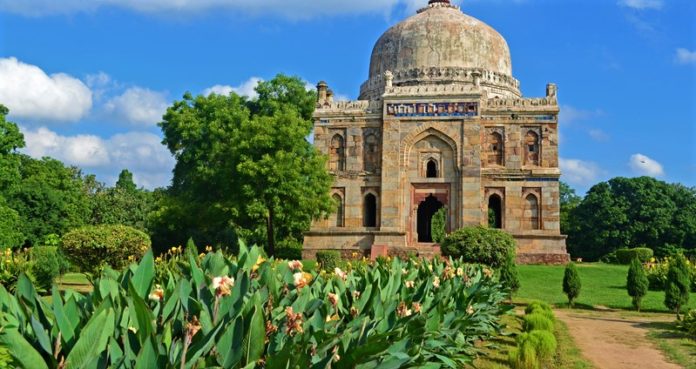 Are you a lazy potato like us who has spent 90% of winters tucked inside a blanket? Rejoice, peeps! Springtime is just around the corner and there couldn't be a better time to just be outdoors and enjoy the season. Luckily, Delhi happens to be a city with some amazingly beautiful parks. Which is why you must check out these 6 pretty parks in town and enjoy that evening stroll, surrounded by spring!
1. Lodhi Garden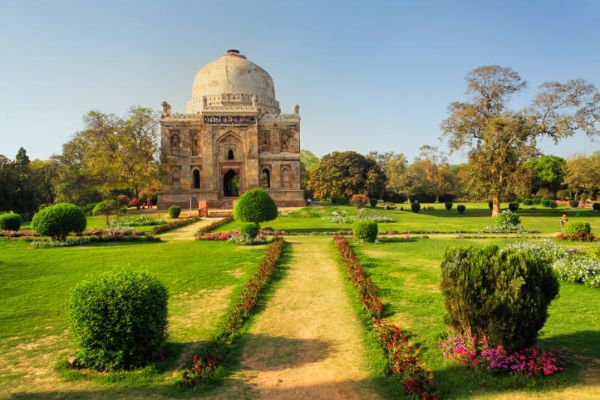 This one is a picturesque garden with numerous tombs and monuments like that of Mohammed Shah, Sikandar Lodi, Bara Gumbad and Shisha Gumbad, which you'd love to explore! In fact, the icing on the cake here is the tiny, pretty lake located inside the park's premises. With so much to take in, Lodhi Garden is surely a treasure trove for a perfect evening stroll.
Where: Lodhi Road, Lodhi Estate

2. Buddha Jayanti Park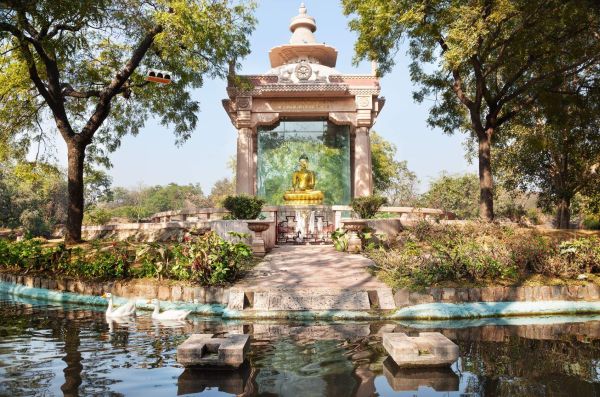 Buddha Jayanti Park, Full with lush, green trees of Keekar and Jamun, invites you with open arms to spend time in nature's lap. If you love greenery, this is THE place for you. It has various kinds of trees- Keekar, Babool, Gulmohar, Amaltas, Kareel and more! So, naturally, the park also sees many species of birds like Peacocks, Woodpeckers, Barbets and Herons. A small stream also runs in the middle of it alongside which there's this beautiful golden statue of Lord Buddha. Trust us, it's a beautiful sight!
Where: Vandemataram Marg, Central Ridge Reserve Forest

3. Nehru Park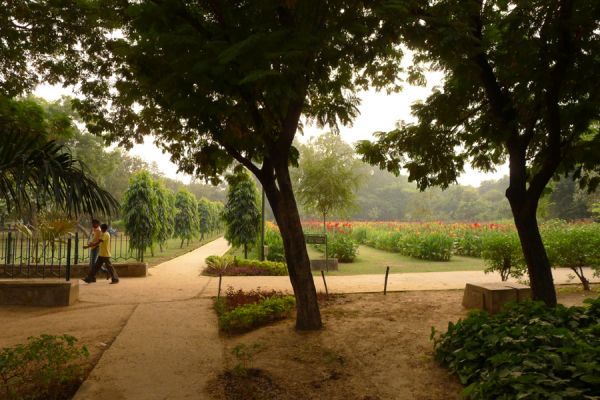 This one is one of the most popular jogger's parks in the city. And don't worry, even if you are not into jogging, you should simply go here to enjoy some time with nature. Also, this is one park which is always bustling with some activity or event. So don't be surprised if you catch music concerts or fitness group events here.
Where: Vinay Marg, Chanakyapuri

4. Deer Park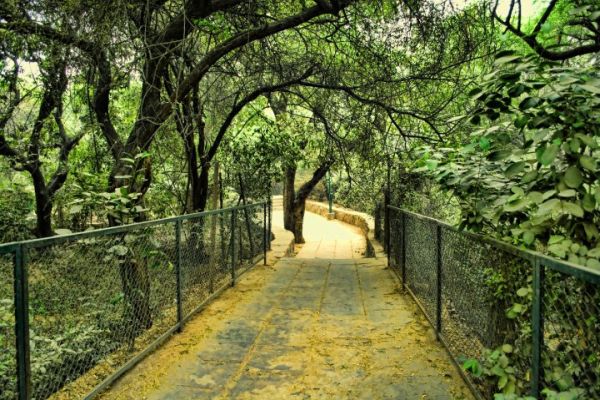 Deer Park is a favourite spot for all the nature lovers of South Delhi. Walk in through the small gate and you will come across three monuments here which are perfect for photography. You can bring in your pooch and take a leisurely stroll along the tiny lake inside the park. If you are going there in the evening, make sure you do not miss the picturesque sunset!
Where: Hauz Khas

5. Kamla Nehru Ridge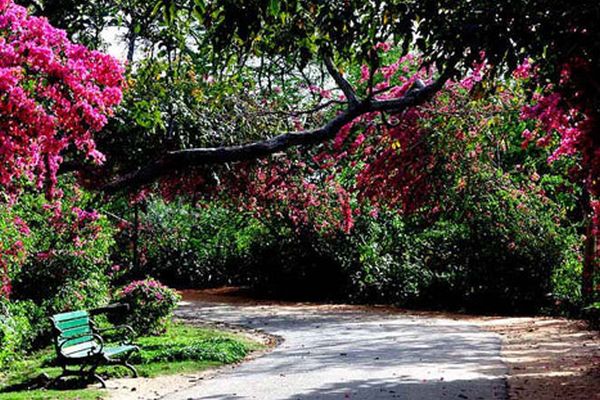 Want to experience a great cycling session and more of such outdoor activities? Then head to Kamla Nehru Ridge. Situated in North campus, the place is ideal for long walks if you simply want to enjoy some greenery. BTW, did you know, the pond in the park is known as the Khooni Jheel or the bloody pond.
Where: Chauburja Marg, Civil Lines

6. Garden of Five Senses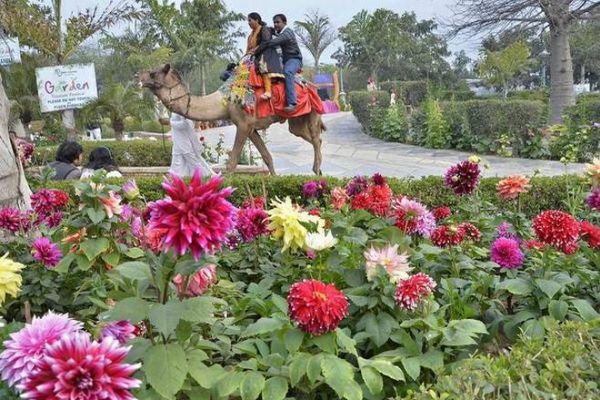 Garden of Five Senses has a little room in everyone's heart! Walk in through the gate and you'll witness Khas Bagh filled with shrubs and flowers. Don't forget to click the pictures of the prayer ground where there are statues of little children praying. It's pretty scenic! Right next to the entrance, there is an array of restaurants- FIO Country Kitchen & Bar, O Bar and The Mansion Garden Cafe to catch up for a quick snack with your loved ones!

Where: Saidul Ajaib Village, Opposite Saket
(Featured Image Source: Amazing India Blog)