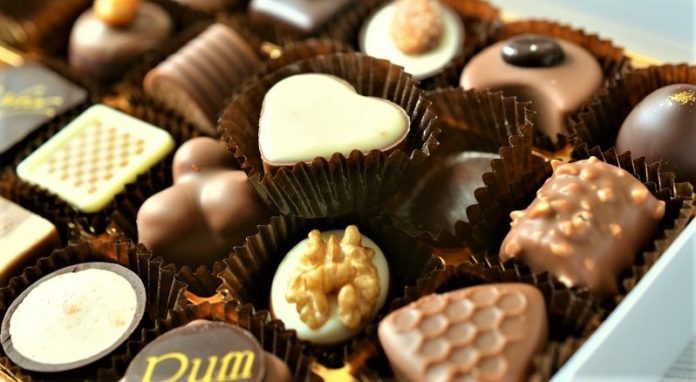 Who on this planet doesn't love chocolates? We mean, you have got to be totally crazy if you are not a chocolate lover. No matter how bad your day has been, a tiny piece of your favourite chocolate can instantly light up your mood. And just in case if you want to experiment with some more delish chocos, check out these 6 amaze spots in town!
Smitten Bakery & Patisserie
A gourmet chocolate house, Smitten Bakery whips the finest chocolates made with ingredients picked from their own organic farm. With beautifully wrapped packages of unique chocolate flavours, including Red Rice Crackle, Almond, Currant & Sea Salt, and Rocky Road– Smitten is a must try for you all. BTW, did you know this bakery added sweetness to Shahid Kapoor and Mira Rajput's wedding celebrations? Cool, no!
Where: Asiad Village, Near, Shahpur Jat
2. La ChocoAllure
La Chocoallure offers toothsome nutty delights, luxury chocolates and wholesome happiness! In fact, they source their cocoa from exotic countries like Ghana, Madagascar, Brazil and Malaysia. Do try their amazing variety of flavours such as Prune Chocolate, Forest Berries and Tiramisu Truffle. And for all the Butterscotch lovers out there, you'll definitely want to try their Butterscotch Dream Chocolate.
Where: Defence Colony
3. All Things Chocolate
Who loves fruits in chocolates? Yes, we can see many of you nodding your heads! All Things Chocolates makes their assortment of white & dark chocolate with cocoa sourced from San Domingo and Ghana. Sounds fancy, right! In fact, their chocolates are perfect for gifting purpose since their packaging is super cute. We strongly recommend you try their specialities-
All Things Polo and All Things Water.
Where: Online store
4. Fabelle Chocolate Boutique
With a range of exquisite chocolates, Fabelle will redefine your love for them! Do try their Minty Dark Chocolate Cup- full with a bit of sweetness mixed with the slight bitterness of dark chocolate.
Where: ITC Maurya, Chanakyapuri
5. Rosarte Chocolates
Rosarte whips out such magical chocolates that you'll gobble up an entire box in one go. Their truffle collection of dark chocolates will defo make you go crazy with its Affandi Java Milk, Vincent Almond Dark and Voltaire Coffee Dark chocolates. Those who are not into dark chocolates must try out their Chip and Dale Bar and Strawberry Dip chocolates.
Where: A/19, West End, Shanti Niketan Marg
6. Chocolatiers
The name speaks for itself! This cute, cosy cafe has amazing edible delights like Hazelnut, Almond and liquor chocolates. Try their Square shells and Bon Bon Chox. Also, their chocolate and chocolate cookie pops are totally unmissable!
Where: 9, DDA Market 4, Chittaranjan Park
(Featured Image Source: pixabay)