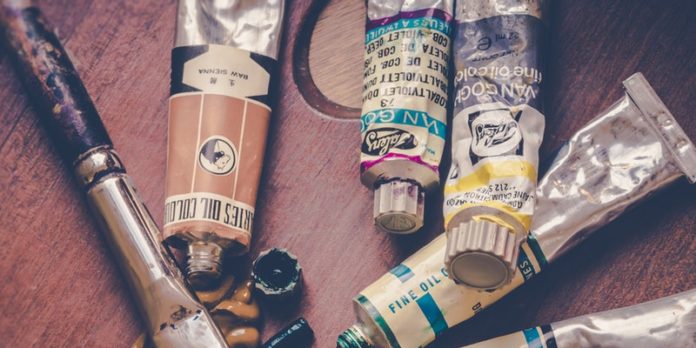 When it comes to art and culture, Delhi-NCR is a bustling hub of it all. If you are someone looking to attend some baller workshops and lobe getting your hands dirty with arts & crafts, here are 6 workshops that will teach you the tips and tricks on how to create stunning pieces starting from pop arts to gorgeous charcoal paintings. Delhi, get ready with those brushes and pencils already!
1. Expressive Doodling Workshop
Have you ever found yourself doodling a random piece of art while in a meeting or during a class? If yes, then you fall in the majority category of people. And what if you could cultivate this doodle art form into an actual hobby? Head to the Expressive Doodling Workshop hosted by The Craftsutra and get your imagination to run wild. Might we add, it'd also act as a stress buster!
Where: A – 1/24, Safdarjung Enclave, New Delhi
When: 8th March
Price: Free
2. Bottle Painting Workshop
Ever looked at those pretty artsy bottles and wanted to buy one to jazz up your house? Now learn how to create your own jazzy and popsy bottle at the Bottle Painting Workshop. Hosted once again, by Craftsutra, they will take you through a step-by-step guide and teach you a few tips and tricks on how to create a beautiful art decor from something as simple as a bottle. We are definitely interested in checking this out. Are you?
Where: F – 04 & 05, Sector 18 Main Market , Noida
When: 8th March
Price: Free
3. Charcoal Painting
Now Delhi peeps, learn how to create stunning charcoal paintings in a few steps at this workshop by The Beehive. The talented team of professionals here will teach you what type of charcoal to use in which type of painting, and whether to use pencils or stumping powders. You will also know about white charcoal, how to blend and lift a charcoal painting, and the different types of tools used for a charcoal painting. Interested? Then you have got to check them out.
Where: The Beehive 67A, Block C, Sushant Lok Phase I, Sector 43, Gurugram
When: 31st March
Price: Rs.1700
4. Art Buzzar
As the name suggests, this is going to be one big bustling trove of activities related to arts & crafts. At this Art Buzzar, you get to choose from an array of fun and quirky workshops related to sculptural painting, card making, create distress wood furniture, etc. You can also get your hands on some beautiful art products, and interact with renowned artists. Hold on! There's more. They also have some finger-licking food items. This is one fest you should definitely not miss out on!
Where: The Beehive 67A, Block C, Sushant Lok Phase I, Sector 43, Gurugram
When: 7th April
Price: Rs.100
5. Once Upon A Brush!
With a fun and interactive workshop by Culture Chauraha in collaboration with Jashn-E-Qalam, get ready to be transported into the land of colours and paintings. Here, the theme is based on one in which storytelling performances inspires visual expression Immerse yourself in some art and revive your creativity once again.
Where: Zorba The Buddha, South West Delhi
When: 11th March
Price: Rs. 2,500
6. Accessible art workshop for Intellectually Disabled
A strong and powerful initiative conducted by Siddhant Shah & Anisha Shah of Access For ALL, this workshop is for the specially abled. Through an art form known as Gond Mask Painting, this is a therapy workshop that will teach children how to express their ideas, feelings, and thoughts through colours, patterns and shapes.
Where: Kona, Jor Bagh , New Delhi
When: 9th March
Prices: Free
Featured image source: Pexels