First of all, tell us a bit about yourself. What were you into before starting Gurgaon Moms?
Well, I am from Chennai. I moved to the US and came back to settle in Gurgaon back in 2008. At that time I wasn't working and was a stay-at-home mom.
So, how did you conceive the idea of something as unique as Gurgaon Moms?
In 2011-12, the Facebook community network was very limited. Especially with a toddler at home, it becomes very difficult to network. And I wanted to network, find out about schools, pediatricians etc. I came from a digital media background, so something like Gurgaon Moms came naturally to me.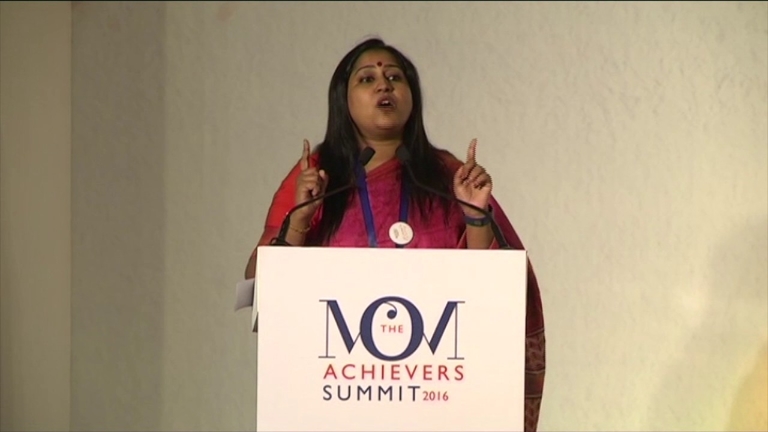 What vision did you have when you started out? Did you ever imagine it would blow up to be so huge?
Initially, I started with low expectations. But gradually the conversations became more about the "mom." This is how the community became more popular- it focuses on the woman behind the "mom". There were challenges which were never spoken about. And here, in our community, there are people exchanging experiences. Also, 80-90% of the profiles in the group go through strict scrutiny. Now, the quality of the community cannot be compromised.
How do you feel the group has changed the day-to-day lives of moms in the area?
Well, I'll tell you- we had organised a night out for moms. And there was this lady who told me about how she hadn't been on a night out for 15 years! This is the difference we have created- a safe space for women where they can have some ME time. Only when the mom is happy can the entire family be satisfied. Now, we have moved even beyond that. There are so many women in the community who have launched successful brands and are pursuing their goals and dreams. This has become a group which is supporting women and enabling them to pursue their dreams.
Since we are celebrating the essence of womanhood, what would you like to say to all the women out there who dream of doing something of their own?
Every woman should feel they are an agent of change. People tend to think feminism is a bad word. But there is so much change that is required- women leaders are not accepted in the society, there need to be better opportunities coming women's way. So again, a lot of change needs to brought in, and women have to become the agent for that change. In fact, I'd go on to say that women's day is not required. Why should there be only one day dedicated to women?
True that. On that note, ladies, Happy Women's Day today and each day of the year!