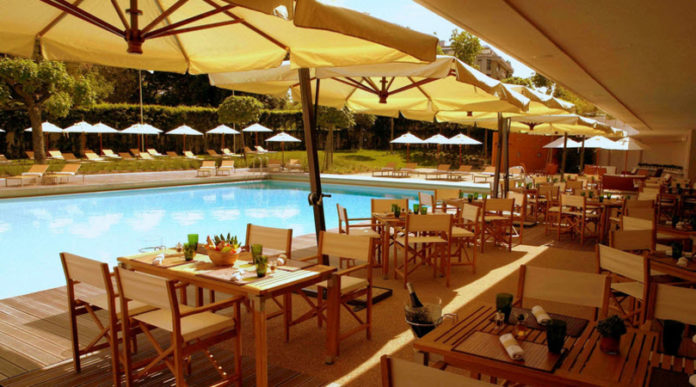 Ladies, the much awaited International Women's Day is around the corner once again! And, honestly, we can't keep calm because there's nothing better than celebrating the essence of womanhood and dedicating a day just meant for her (although if you ask us, this should be done every day!) So gear up because Delhi is celebrating Women's Day in a dhamakedaar way and you should totes check it out!
1. Women's Day Stand-Up Comedy Gig
What better way to celebrate Women's Day than laughing your way through it? Four fierce women, including the famous comedian Mehak Madan, will break all known stereotypes regarding womanhood that are relatable AF! Get ready to indulge in an evening of crazy and witty humour.
When: March 8, 7:00 PM-8:00 PM
Where: Kunzum Travel Cafe, A40 Kibithu Villas Complex, Sector 47, Gurugram
Price: Rs. 299 onwards
2. Hyatt Regency Women's Day Special
The fancy restaurants at Hyatt are offering a 50% flat discount on their extensive menu. Food is Bae and this is one Bae we should not sacrifice, ladies. So, get your reservations rolling already. However, there's a small catch. The discount is one applicable if you are in a group of four women or less. Tag your closest girlies and indulge in some lip-smacking food.
When: March 8
Where: NH8 Sector 83, Gurugram; Bhikaji Cama Place Ring Road, Delhi
Price: Rs. 3000 for two
3. Pop Art On Canvas
Are you also someone who loves indulging in arts and crafts? If you do, then we have the perfect event lined up for you organised by The Craftsutra. Get your painter hat on and get creative with some funky and popping art inspired by vibrant and vivid themes. Ladies, just like your lives, you will never have a dull moment at this workshop.
When: March 8
Where: G 01, Suncity Business Tower, Sector 54, Golf Course Road, Gurugram
Price: Free
4. Bandi-Pun Live Show
Now, who doesn't love listening to a little poetry and melodious live tunes by a team of talented artists? This Women's Day, get your girl squad together and celebrate this special day at this one-of-a-kind live show with music, comedy gigs, and poetry sessions hosted by Comedy Munch. Trust us, you would never want to leave. We know we are definitely checking this event out!
When: March 8
Where: Comfort Villa Rooms and Suites – Cyber City, Gurugram
Price: Free
5. Women's Day With Warp Core
Are you one of 'em girls who love grooving to some deep house and techno music? Then ladies, wear your dancing shoes and head to Mango Bar & Kitchen for a night full of music and dance with Pooja B-c-dwm and many other DJs who will ensure that you are on your feet all night long. So go ahead and get your techno buddies along as well.
When: March 8, 9:00 PM-1:00 AM
Where: Mango Kitchen & Bar, Aurobindo Market, Delhi
Price: Rs. 1800 for two
6. En – The Japanese Restaurant
All you badass ladies out there, gorge on some delicious sushi and sip on some free wine, flavored martinis & mojito or Japanese green tea (if you don't drink alcohol) at En! As a Women's Day Special offer, they have a selection of alcoholic and non-alcoholic beverages that you can grab for free. They have a selection of delicacies and drinks that you can enjoy. Why should you be here? 'Cuz no one said no to food and wine ever. Isn't that right?
When: March 8, 12:00 PM-11:00 PM
Where: Kalkadas Marg, Mehrauli, New Delhi
Price: Free
7. Women's Day Special with Lekka & Sujata
Live performances, alcohol, and one massive party vibe with pop-senation, Lekka. What could be better, right? Join in this party and make your Women's Day a happy one indeed. You also get a 30ml Teachers whisky drink free on online bookings! All you party animals, get your reservations done ASAP and do not miss out on this enthralling evening.
When: March 8
Where: Saints N Sinners GF-21 Global Foyer, Golf Course Road Sector 43, Gurugram
Price: Rs. 250
Featured Image Source: hyatt