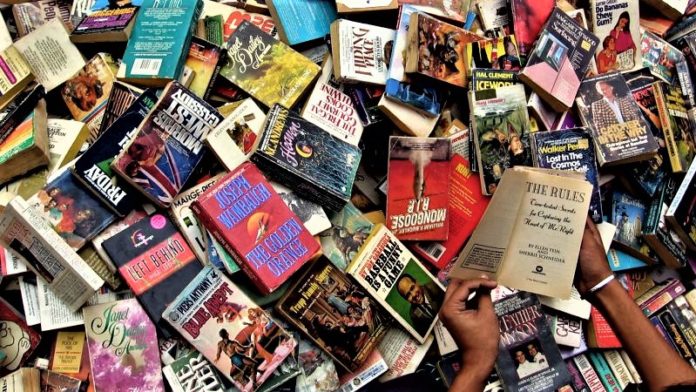 Any bookworms in the house? We're sure there are a ton of you out there! After all, what could be more relaxing than swifting through an interesting book while on that metro commute, or waiting for someone at a cafe, or under the sheets right before you fall asleep? What bliss!
But we get it. Buying new books can get a tad bit expensive at times. So, if you are one of those who wants their personal library full, without getting broke, then check out these 7 amazing places in the city where you can pick up used books at cheap prices.
Mayday Bookstore
Tucked away in the streets of Shadipur, Mayday is a little gem of a place for all the bookworms. In fact, which was started by a group of theatre enthusiasts. The spacious store has an old-world charm that has an enviable collection of books. The store also keeps hosting events, book launches, group readings, eclectic workshops etc. from time to time. Once you step in here, you'll definitely be able to find some great, used reads at decent prices.
Where: New Ranjeet Nagar, Shadipur
2. Daryaganj Sunday Book Market
You've got to be living under a rock if you haven't heard of Daryaganj Sunday Book Market! In the by-lanes of purani Dilli lies this place which offers amazing books at low prices. It starts at sunrise, lasts till sunset, and is spread across a huge area- through the sidewalks of Asaf Ali Road to Bahadur Shah Zafar Marg. It is piled up with books, and some popular novels starting at Rs 100 bucks per kilo. Yes!

Where: Asaf Ali Rd, Chatta lal Miya, Chandni Mahal, Daryaganj
3. 3 L Library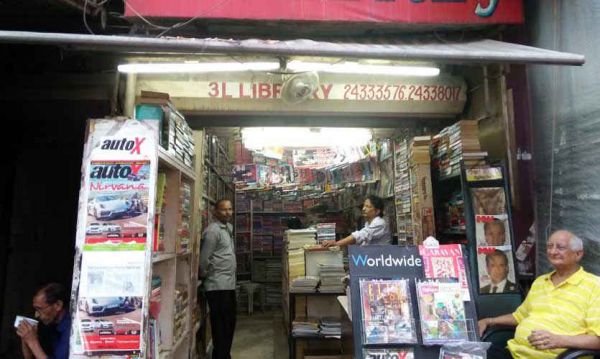 One of the oldest (it's running since 1962!) and largest used books stores in the city, you will find thousands of books on sale here. In fact, you can get a membership here and enjoy the range of books they have in store. Looking for a romantic novel? Thriller? Biography? Then this is the place to be, since they have almost every genre availabe at affordable prices. BONUS: they also have movies DVD collection for sale and rent. Can't get better than this, fellas!

Where: Main Market, Defence Colony
4. Libra Book Shop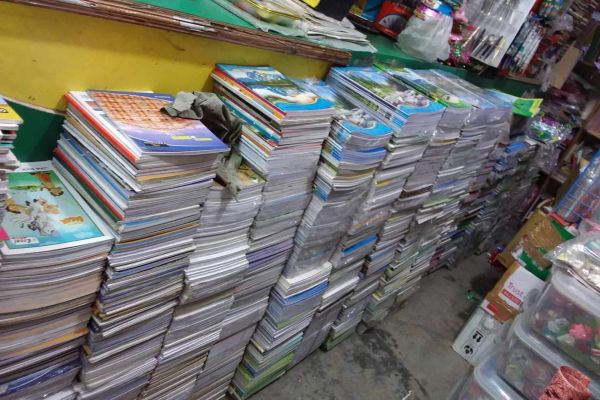 Are an avid reader and collector of books? Or wanna quench your thirst for fiction novels or course-related books at cheap rates? Then Libra Book Store in Atta Market, Noida, is the right place for you all! They have an insane collection of books from popular authors, all ranging from Rs. 80- 200.

Where: New Sunehri Market, Sector 27, Atta Market, Noida
5. Nai Sarak
When it comes to second-hand books, the name that pops up in every bibliophile's mind is Nai Sarak. Ever thought why it is called Nai Sarak? Because of the new broader roads. It is located between the roads connecting Chandni Chowk and Chawri Bazaar. Apart from books, there is a lot more to check out there- stationery items including notebooks, pens and A4 sheets and a lot more. So, make sure you carry huge bags to bring in kilos of happiness!

Where: Chandni Chowk
6. Ram Gopal Sharma & Sons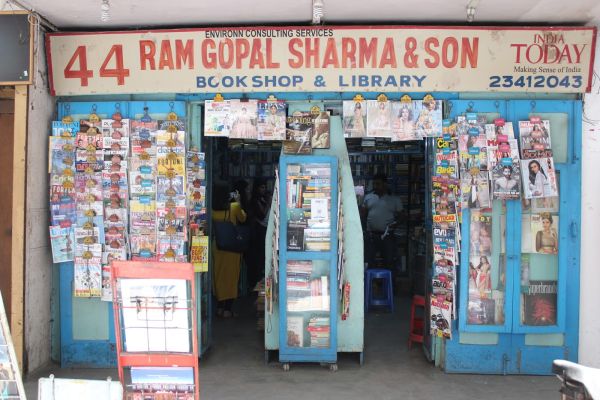 Are you a Thriller lover? Then head to Ram Gopal Sharma & Sons book store as as they sell Stephen King and John Grisham and all thriller authors at the cheapest prices. This bookstore cum library sells books at half the MRP and some are even priced for Rs 100, Rs 150 or Rs 200 bucks. Yes!

Where: 44, Shankar Market, Connaught Place
7. PVR Anupam Complex
Planning to watch a movie at PVR Anupam? We would say go in a bit early if you are a hardcore book lover. The complex has stalls selling second-hand books since 1997! The shops feature stacks brimming with English literature classics and much more. Some are priced as low as Rs 50, Rs 100 or Rs 200.
Where: Next to PVR Anupam, Saket
(Featured Image Source: Eclectica Parna)