All you Cosplay and Comic Con fans, we have some amaze news for you! Get ready to cancel all your weekend plans and scroll down, because we are going to make you really happy!
Comic Con India is hosting a fun pop-up show along with Maruti Suzuki Arena and DLF Cyber Hub exclusively for you all. Excited? So are we. After all, it's been a while since we had an exciting show in town!
What to look out for?
There are going to be super fun zones organised by internationally-known brands such as AXN, Sony Pix, Mattel & Maruti Suzuki Arena. Fun game arenas and interactive zones like the Vertical Challenge by Maruti Suzuki, Mattel car challenge by Mattel, and a lot of other action-packed activities too are going to take place at the event.
India's top cosplay champion, Akshay Churi and a plethora of other top cosplay artists like Shine Saha are going to be there. So, what are you waiting for? Get your costumes ready ASAP!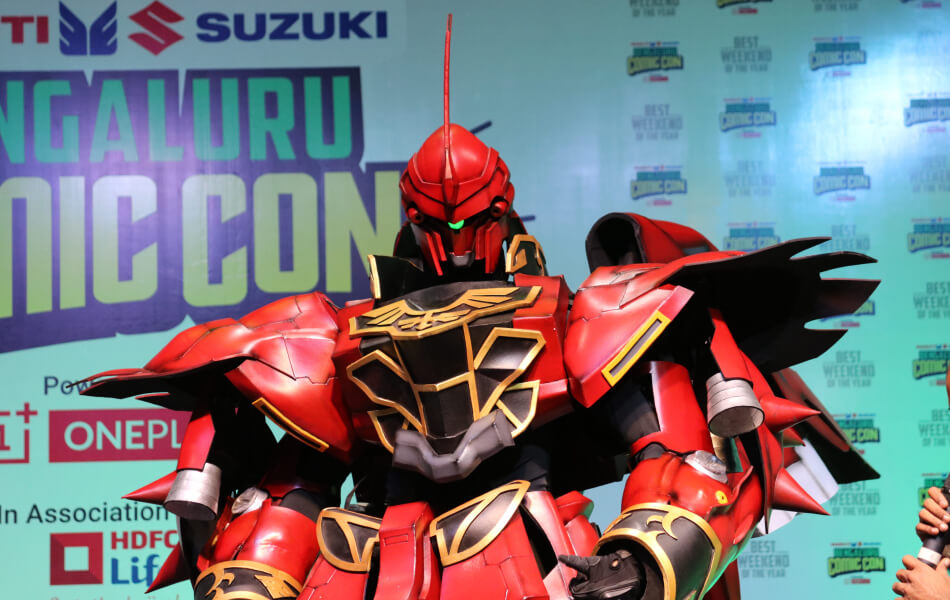 Image source: Indian Champion Of Cosplay. com
For All The Shopaholics:
Well, fun & games is not all they have. They also have super cool geeky merchandise and fun toys for sale by Funko Pop and other stores! Now that's why we love Comic Con, don't we?
Oh also, don't forget to strike a pose with the "not-so-mini" blowup of our favourite Minion characters by Sony Pix!
Entry: FREE!
Where: DLF Cyber Hub, DLF Phase-2, Gurgaon
When: 28th Feb to 2nd March
Time: 1PM – 9PM
Head over to their Facebook page to get some more intel for this LIT event!
Featured Image Source: Welk Resorts