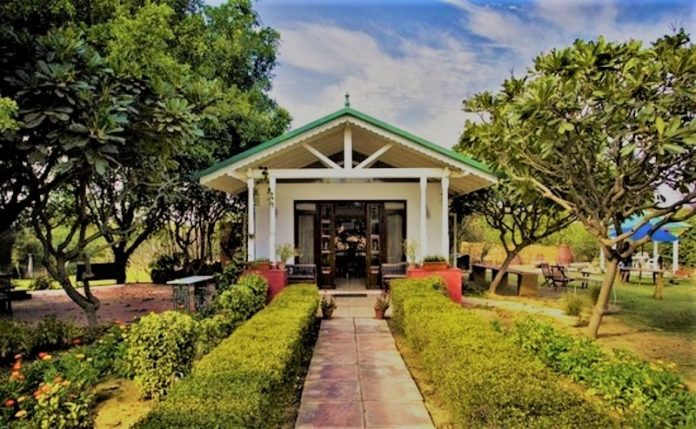 Are you crunched for time and burdened with work? We all relate to the feeling of being overwhelmed with work and stressed out with the daily monotony of our lives. Right? And a quick refreshing trip can get your energy back better than a can of Red Bull!
A road trip with your close buds and #fambam within an hour's drive from Delhi will get you up and running in almost no time. So, gather everyone around and have a short and sweet ZNMD moment at these top destinations in Delhi-NCR RN!
1. Sultanpur National Park
Do you find peace and solace in wildlife and nature? If you do, we have the answer to your road trip confusion. Head to the beautiful Sultanpur National Park and immerse yourself around the flora and fauna of this beautiful park. It is famous for the hundreds of migratory birds who reside here. You can also see different types of wildlife here. It's definitely a hit with nature lovers!
Distance from Delhi: 50 kms
Drive time: 1 hour
2. Murthal
A favourite and evergreen destination for all the foodies in Delhi, Murthal is our answer to every kind of food craving. With the best dhabas around Delhi-NCR like Amrik Sukhdev Dhaba, Haveli, Mannat Dhaba, and finally, Gulsham Dhaba, you can feast your heart out at super reasonable prices. Planning a night out or an early morning drive with your buds? This is certainly where you should head next in contrast to spending thousands at clubs.
Distance from Delhi:46 kms
Drive time: 50 minutes
3. Tikli Bottom
A quaint and serene haveli built in the midst of nowhere, Tikli Bottom is everything that you need to give yourself a relaxing break. With a plush 4-bedroom house with a sprawling courtyard, beautiful orchard, and recreational space, you will be transported to the vibe of your favourite hill station. Furthermore, this place also has a swimming pool and a tennis court. You will also get to live with the guests of this farmhouse, Martin and Annie Howard, a British couple who are so warm and hospitable, they will make this your home away from home. Can you think of a better way to spend your weekend? Hence, contact them right away and book yourself a luxury holiday.
Distance from Delhi: 44 kms
Drive Time: 58 minutes
4. Pratapgarh Farms
Experience a holiday with a twist at Pratapgarh Farms this weekend with your friends and family. Pratapgarh Farms offers different kind of fun activities and adventure sports that you can participate in with your family. The farm also hosts cultural activities such as Been and Dholki dance, puppet show, and folk music performances that you can sit back and enjoy with your near and dear ones. So, this weekend ditch the luxury hotels and drive down to Pratapgarh Farms for a "sporty" day out. Also, do not forget to take a camel-ride while you're here.
Image source: Pratapgarh Frams.com
Distance from Delhi: 80 kms
Drive Time: 1 – 2 hours
5. Surjivan Resort
With luscious flora surrounding you and maybe a few species of wildlife too, Surjivan Resort has to be in your list of "must-visit" places. Furthermore, not only do you get to be in the midst of nature to beat the city blues, the hosts of the resort also conduct culinary classes that will teach you the various methods of traditional cooking. As a result of the delicious cooking, get ready to put on a few pounds and come back recharged and energized.
Distance from Delhi: 45 kms
Drive Time: 55 minutes
6. Peepal Kothi
Seems like we are absolutely drooling and vibing over nature and farmhouses today! Another stunning place with a gorgeous view and serene atmosphere, Peepal Kothi is every bit as interesting as it sounds. It is just about 45 minutes away from Delhi that makes it a destination that we would totes love visiting. They have wholesome meal options for both vegetarians and non-vegetarians that you can gorge on and lush greenery surrounding it from every corner. So, what are you waiting? Plan your weekend right away.
Distance from Delhi: 40 kms
Drive Time: 45 minutes- 1 hour
Featured Image Source: tripadvisor