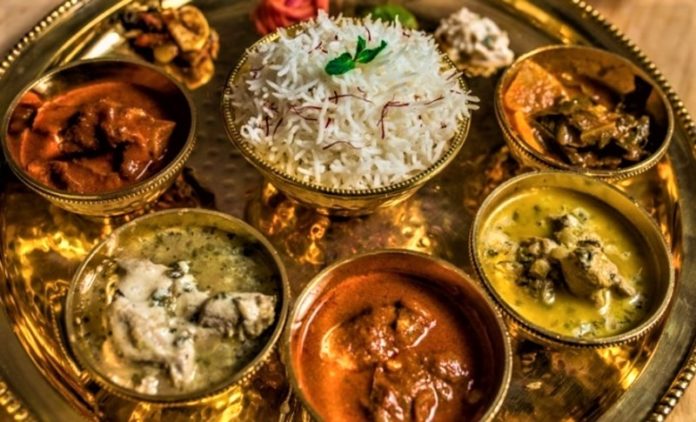 For us dilliwalas, food is not just a means to survive, but it is the cultural glue which binds us all together. Also, we are forever hungry and can eat even in our sleep! Ha!
But it's true that at times we get too busy with our Butter Chickens and Paneer Tikkas, that we miss out on other amaze food out there. Which is why experimenting with various cuisines is a must. Kashmiri food is one such cuisine which is totally different in taste palette and is a must try for everyone out there. So check out these 6 amazing places in Delhi-NCR which serve the most delish Kashmiri food in the city!
Matamaal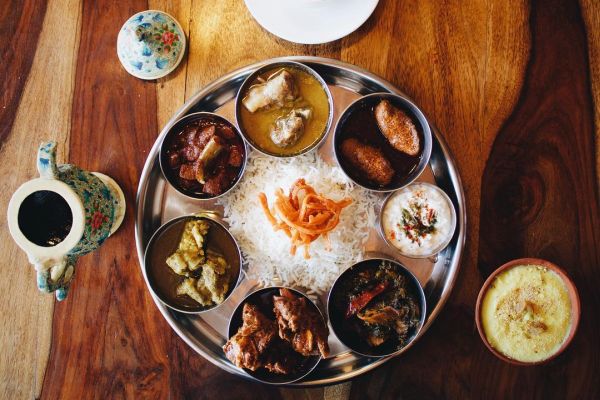 Matamaal serves some amaze home-cooked style Kashmiri food and it'll definitely remind you of maa ka pyar! With Kashmiri decor and warm hospitality, don't miss out their finger-licking dishes like Kabar-Gah, Kanti, Yakhni Meat and Mutton Rogan Josh. Bonus: On the way home, grab authentic Kashmiri loaves of bread from their newly opened bakehouse.

Where: DLF City Court, Sikandarpur, Gurgaon
2. Gulfam Kashmiri Wazwan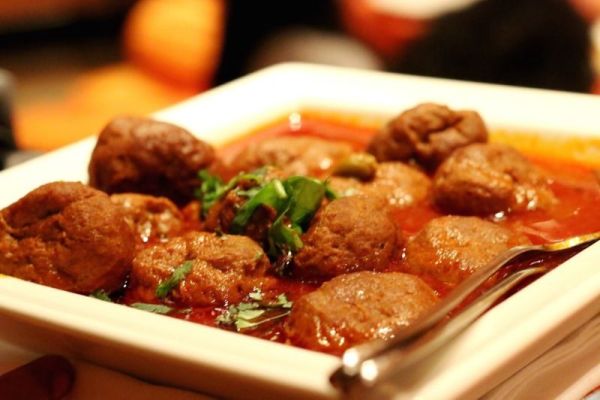 Located in the historic lanes of Nizamuddin lies this tiny restaurant which is famous for its authentic Kashmiri flavour and the budget-friendly food. Don't forget to order their piping hot butter naan with Rogan Josh and Gushtaba and you'll definitely be transported to taste heaven!
Where: Nizamuddin, New Delhi
3. Khyen Chyen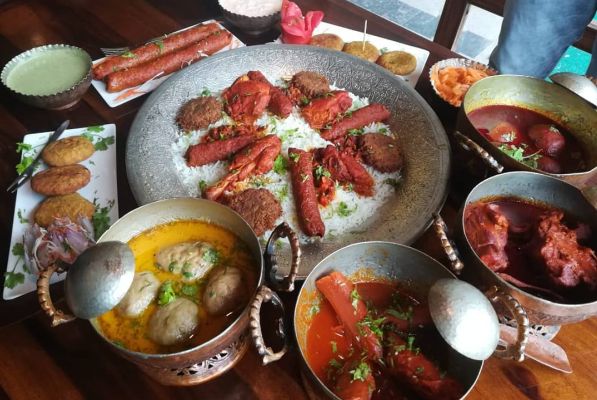 Residing in the hearts of South Delhi, Khyen Chyen serves the traditional Kashmiri wazwan. With gorgeous Kashmiri interiors— wooden interiors, copper serving sets and hookahs and the works! even their menus are super fun, one for hungry people and one for very hungry people, yes! Go for their famous delicacies which are Yakhni, Waza Kokur, Badam Korma and Rogan Josh.
Where: Select City Walk, Saket and Crosspoint Mall, Gurgaon
4. Kashmiri Kitchen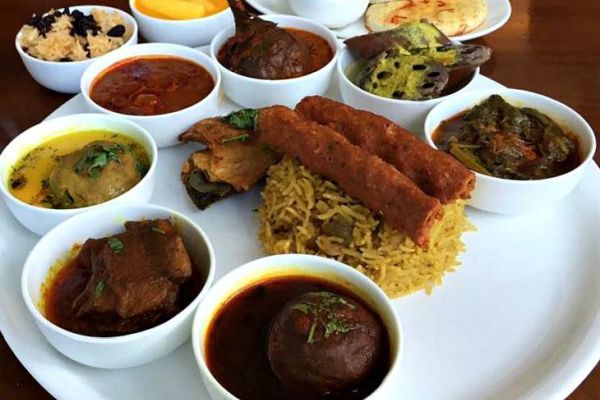 This one small restaurant which is run by a mother and daughter duo and the highlight in the menu is taken by the authentic Kashmiri dishes. If you are craving for traditional Kashmiri cuisine, then try their Haak, Mutton Yakhni and Lahradar Kabab. In fact, the manager here takes personal care in recommending dishes from the menu according to your taste buds.
Where: DLF Phase 4, Gurgaon
5. Ahad Sons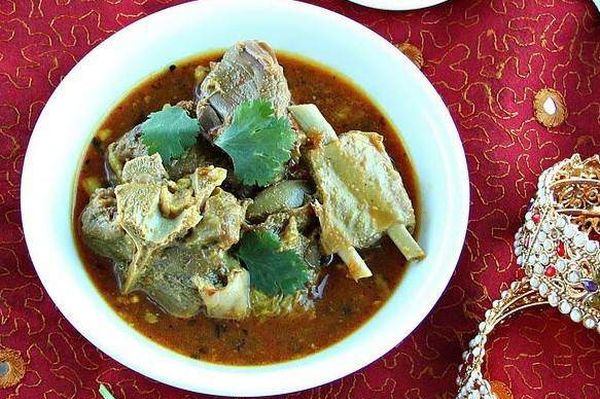 This one is a takeaway joint, but don't let that fool you into thinking their taste is any less. The major highlights for non-vegetarians here are Ghushtaba, Tabakh Maaz, and the Aloobukhar Korma. And for veggies, they have a whole variety of dishes with Kashmiri herbs and spices.
Where: Masjid Moth, New Delhi
6. Daawat-e-Kashmir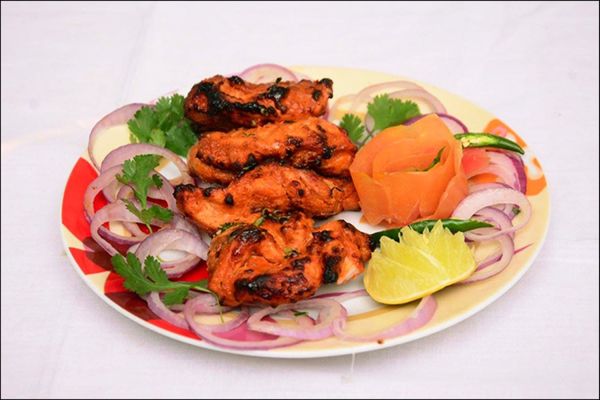 This place delivers bowlful of Kashmiri wazwan all the way from Gurgaon to your doorstep. Definitely try their Nawabi Seekh and Murgh Lemon Leaf Tikka as for starters. For the main course, you should definitely go for Mutton Rista and Gushtaba.
Where: Sector 57, Gurgaon
(Featured Image Source: Mumbailive)