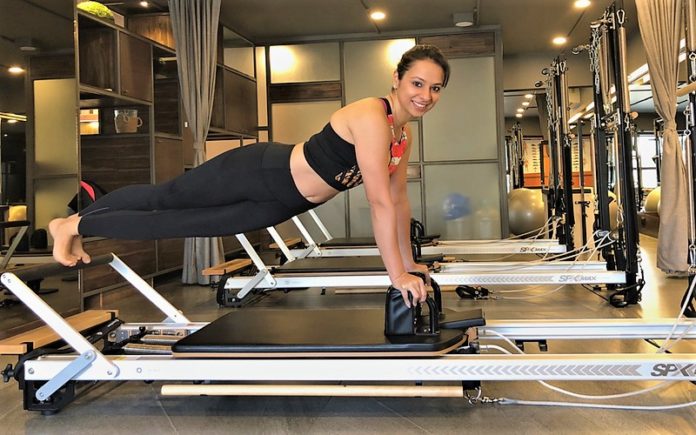 If you have been following top celebrities like Alia Bhatt, Deepika Padukone, Katrina Kaif, and their likes, you wouldn't have missed out on their super intensive workout videos which mostly consist of Pilates. Comparitively new to India, Pilates is a form of workout developed by Joseph Pilates that "improves flexibility, builds strength and develops control and endurance in the entire body." The exercises generally consoit of many stretches that can be done by oneself or with the help of machines to amp up the dificulty level. And if you too are inspired by the videos of our favourite Pilates girls', then check out these top classes in Delhi-NCR and ready to rock that bikini bod this summer!
1. RedMat Pilates
With studios in Delhi and in Gurgaon, RedMat Pilates has climbed up quickly to be one of the most well-known Pilates studios in town. With well-trained instructors and state-of-the-art equipment, they will ensure that your Pilates body is on point right from the start. Their sessions are organised in small groups so that it does not get too crowded and they can focus their attention on one and all. You can also opt for their individual classes. Book yourself a Discover (trial) class here today!
Where: Golf Course Road & Nirvana Country, Gurgaon, Vasany Vihar, New Delhi
2. The Pilates Studio By Namrata And Samir Purohit
One of the most well-known instructors in the country, Namrata Purohit has opened up her Pilates studio to Delhi. Deemed to be one of the first studios in the country that offer both Pilates and simulated altitude training rooms, they have a team of highly certified instructors. The studio has both mat and functional Pilates that you can choose from depending on your comfort level. And if you should know, Kareena Kapoor Khan and Malaika Arora swear by her classes! *Getting ready to book out classes here RN*
Where: B-77, 3rd Floor, Defence Colony, New Delhi
3. Vesna's Alta Celo
This is a one-of-a-kind studios where not just women but men also practice Pilates. Vesna's Alta Celo has been a popular name in Delhi for quite sometime now. She is one of the first instructors who also exclusively deals with pre-natal and post-natal Pilates. How cool is that! She will train you to get flexibility and posture like no one else! Want to sign up for her classes? Click here now!
Where: 202 Kailash HillsNew Delhi
4. Fitworx
Want to make your monotonous workout regime fun and hep? Head to Fitworx and get fit the fun way. With instructors who are super high on energy, you will never have a slacker of a moment. They try to improvise on all their workout plans and introduce a fun and new concept every week so that you are always amped up on energy. With classes this fun, how could anyone ever say no to a workout? Sign up here today!
Where: S-50, Block E, Greater Kailash 2, New Delhi
5. Fitness Fusion
Started by Dr. Namita Agarwal, who is a fitness expert, Fitness Fusion is a studio where every aspect of not just your body but also your mind is introspected. Through Pilates and Aura Pilates, you will not only look great and feel great but also have a great physical, spiritual, and mental balance. They provide sessions specifically based on age group and body type. Know more about their classes here.
Where: 160-B, Western Avenue, Sainik Farms, New Delhi
6. Body Temple
With the largest number of variety in terms of Pilates workouts, Body Temple has to be one of the favourite Pilates Studios in our workout book. They offer classes for every age group and you can tell them the level of difficulty that you are comfortable with so they can tailor your class accordingly. To know more about their classes, sign up here.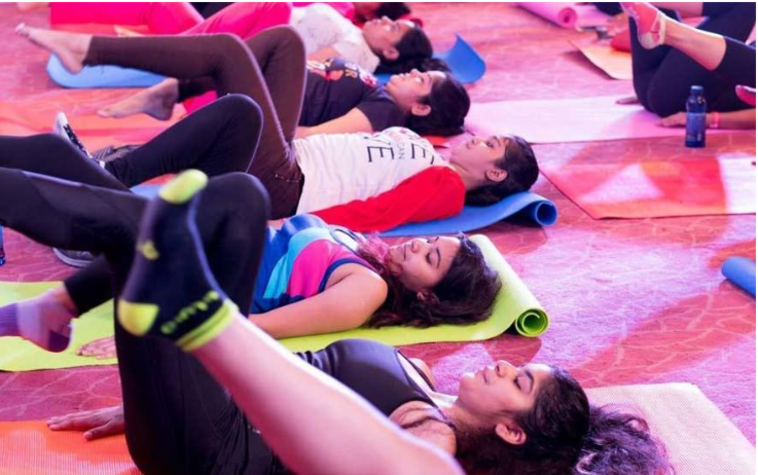 Image source: Watshot.in
Where: South Extension Part 2, New Delhi
Featured image source: PilatesAhmedabad.in