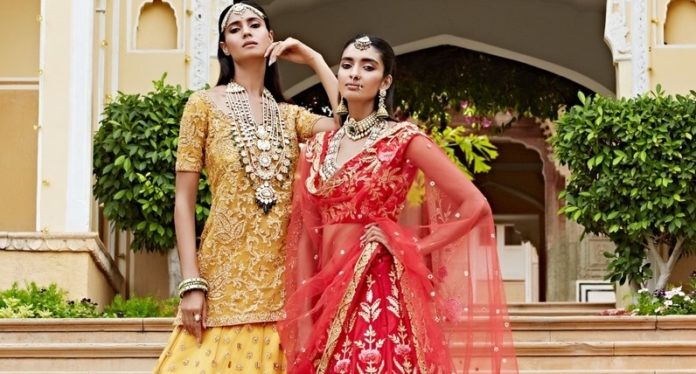 If you are someone tying the knot this year or simply want to help your bestie who is, then we're sure you understand the plight and stress of all the wedding shopping, right? So Delhi girls, now you have the perfect opportunity to have a look at all the trending bridal wear and take your pick at the amazing bridal shopping exhibitions taking place in your city. So make a note already and block your calendar for these wedding shopping exhibhitions.
1. Wedding Asia
One of the biggest and most extravagant wedding exhibitions in Asia, Wedding Asia is back with a bang in Delhi. With an array of wedding curators such as designers, jewellers, stylists, florists, and decorators, there is nothing that Wedding Asia does not cover. The exhibition sees the confluence of a lot of big designers not just from India but also from the neighbouring countries and is the perfect one-stop-shop for you to find everything you need. Browse through their latest updates here.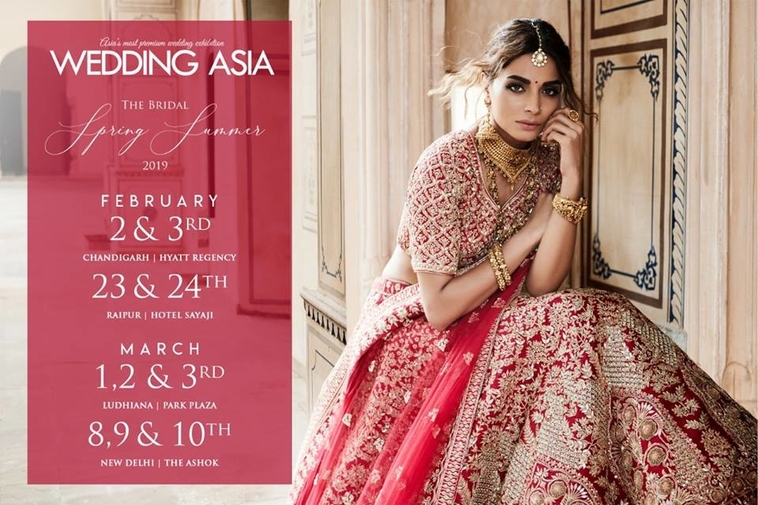 Image source: Wedding Asia/Facebook
Where: Hotel Ashok, Chanakyapuri, New Delhi
When: 8th, 9th, 10th March
2. Bridal Asia
Are you a bride-to-be or one of the bridesmaids? Want to know where you can find all the quintessential bridal wear? Then head to the Bridal Asia exhibition. With the largest collection of bespoke jewellery, wedding attire, and accessories not just for brides but the bridesmaids and all the ladies of the family, this is a haven for all the shoppers! Know more about the event by clicking here.
When: 2nd, 3rd March
Where: Hotel Ashok, Chanakyapuri, New Delhi
3. Bride & Groom Exhibition
Similar to the lines on which Bridal Asia is held, the Bride & Groom Exhibition encompasses everything that a bride and groom would need for a wedding. Starting from outfits to shoes to jewellery and accessories, you can find both luxurious and reasonable designers on display. So tag your Bae here and head to this exhibition to satiate all your wedding shopping needs. And yes, you can also find other wedding vendors like photographers, caterers, and decorators as well to connect with. Find all the major details here.
Image source: Bride & Groom Exhibition/Facebook
When: 2nd, 3rd March
Where: Hotel Ashok, Chanakyapuri, New Delhi
4. Pernia's Pop Up Shop Exhibition
Now that's a name we have all heard, haven't we? Deemed to be one of the country's most prestigious fashion houses, Pernia's Pop-Up Show is a bespoke designer fashion and lifestyle event that showcases the work of India's most exclusive designers and stunning fashion houses that will make you want to buy everything at once. Lose yourself to the land of glamour and glitter at Pernia's Pop-Up Show. To get more deets about them, click here.
When: 9th and 10th March
Where: Hyatt Regency
5. Amour Gala By Jalsa
Another well-known and super exciting bridal exhibition is the Amour Gala by Jalsa. Curated by Timsy Anand, this exhibition celebrates the bond of a wedding by putting together an amazing display of everything wedding-related to fashion, lifestyle, accessories, home, and much more. Not only can you do your wedding shopping here, but you can pick things that you will need to set up your home post your wedding as well. If you haven't checked this event out yet, do so right away right here.
Image source: Amour Gala by Jalsa/Facebook
When: 26th February
Where: Hotel Ashok, Chanakyapuri, New Delhi
6. Jazzba – The Wedding Sutra
Find the perfect blend of luxury and budget here at Jazzba that deals with everything thing from head to toe that a bride needs for her D-day. Be it her Mehendi outfit, her wedding lehenga, or just a simple statement jewellery piece, you do not have to roam around the streets of Delhi anymore. Just head here with your friends and splurge in some shopping before the ring! Head over to their page here and check out all the beautiful designs they have in stire for you.
Image source: Jazzba/Facebook
When: 26th February
Where: Seven Seas, Britania Chowk, New Delhi
Featured image source: youtube