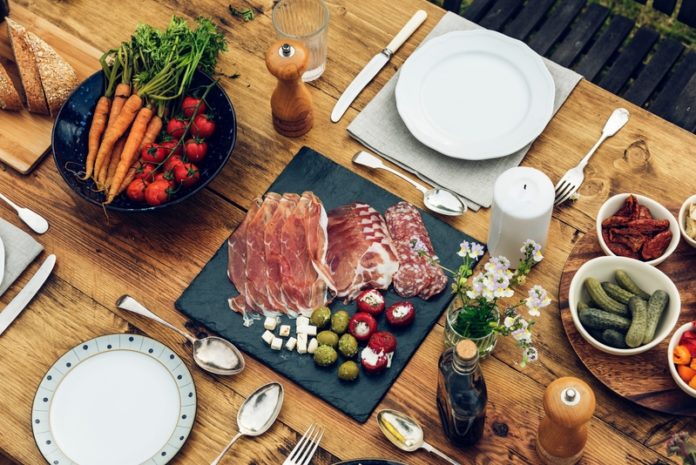 Do you also struggle to get your hands dirty in the kitchen? Cooking is a very important skill that we all should know. Agree? You will not always get your Laxmi didi or your Ramu kaka watching your back. But not all of us have been blessed with the genes to cook delicious food like our mothers. So, we hunted down the best cooking classes for you in Delhi-NCR so that you can cook like a pro!
1. Masterchef
Run by the super popular chef in Delhi, Usha Agarwal, Masterchef was started in 2007 and offers a variety of cooking classes not just for adults but also for kids. Her recipes are such that you can learn it quickly and she also stresses on the importance of nutritional value in a dish. She also provides individual classes on request. Have a look at the classes she hosts here and take your pick accordingly.
Where: Defence Colony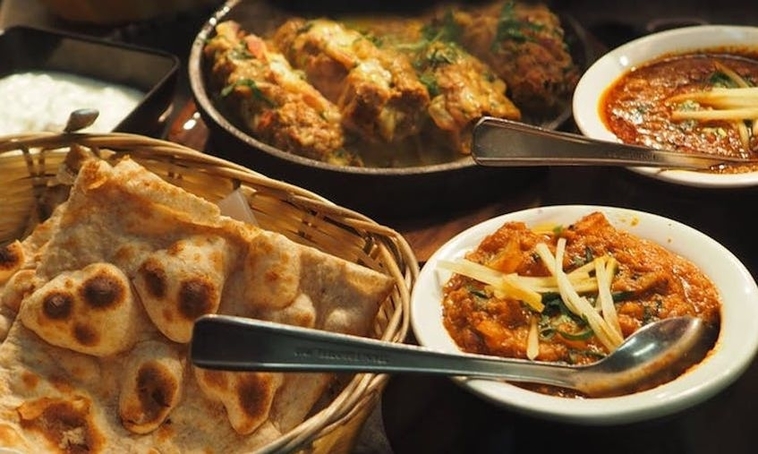 Image source: EatTreat
2. Nita Mehta's Cooking Classes
A reputed and celebrated chef, Nita Mehta is also the author of two fantastic cookbooks and is known as the "Kitchen Queen." You can enrol yourselves for her classes and learn to cook quickly and easily! She can teach you not just how to cook Indian food but also exquisite cuisines like Lebanese and our personal favourite, homemade ice creams. Check her class schedule and pricing here.
Where: Asaf Ali Road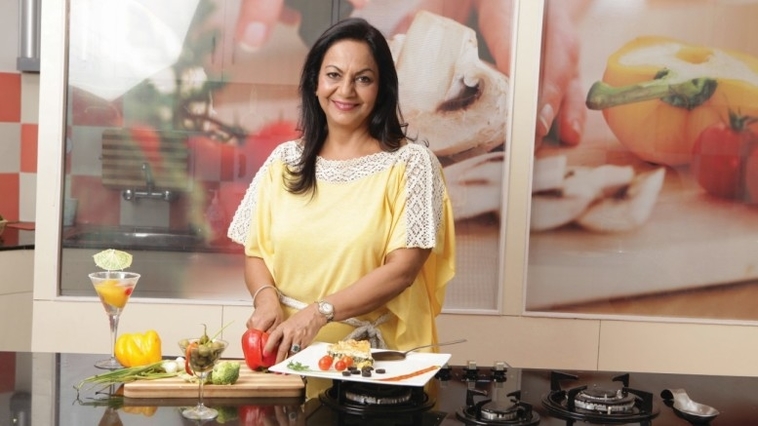 Image source: What's Up Life
3. Theos Global Culinaria
Loved those delicious cakes from the evergreen bakery Theos? Well, now you can also learn how to bake them. You heard that right! Theos is not just a well-known name for desserts but also conducts classes where they cover not just desserts and baked items, but also global cuisines like Mexican, Chinese, and Italian delicacies. And for all you diet conscious peeps, they have separate classes on smoothies and healthy food as well. We are totally signing up for their classes. Are you? Contact them to get detailed info on their schedules and classes here.
Where: Main Dadri Road, Sector 41, Noida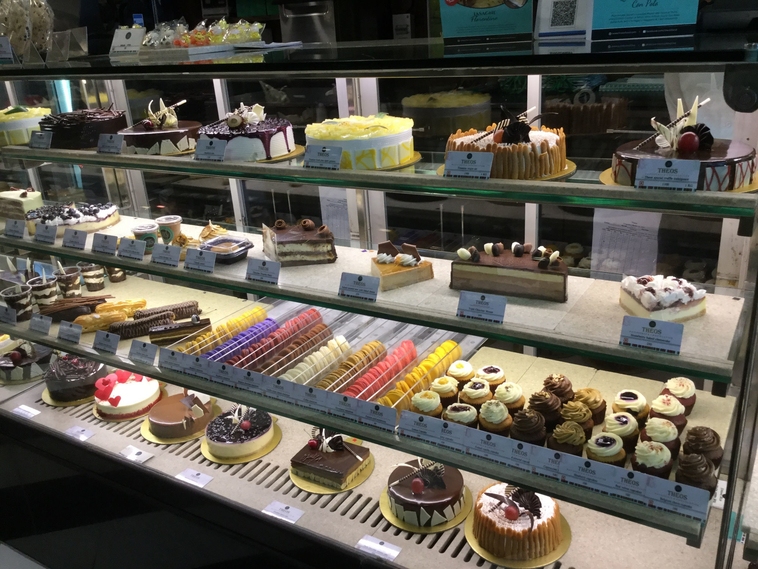 Image source: Justdial
4. Neeta Khurana's Cooking Classes
When 11 years of experience and magical fingers collide, they make expert chefs like Neeta Khurana. With a plethora of cuisines starting from the regular Indian, Continental, and Chinese food to Mexican, Pan Asian, Lebanese delicacies; to baking cakes, cupcakes, pies, and puddings, you can learn an entire 5-course meal under one roof. How cool is that, right? You can also opt for specialised classes for specific cuisines. Contact her here to know more about the classes.
Where: Kalkaji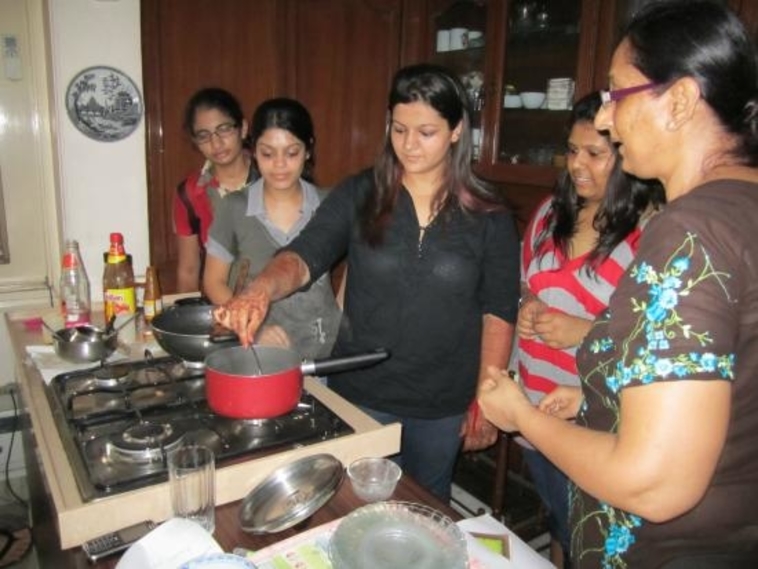 Image source: TripAdvisor
5. Gourmet Desire
Want to learn the traditional ethics of food, customs, cultures, and table manners while learning how to cook a delicious meal? Then Gourmet Desire by Jyoti Aggarwal is your go-to place. Not only does she specialise in Indian cuisines, but she will also take you around the local vegetable and spice markets so that you gain a better understanding of the cuisine. You can also learn the art of chocolate making and baking under her guidance. Trust us, the next time you want to make a special meal for your family, her classes will be a boon for you.
Where: Sheikh Sarai, Phase 1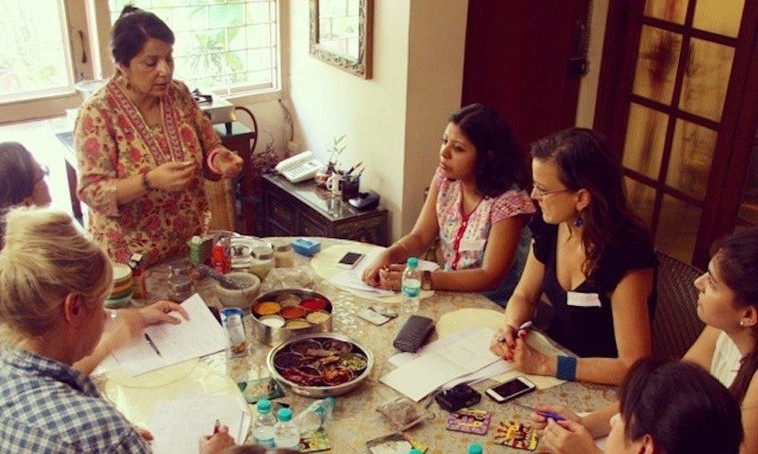 Image source: EatTreat
6. The Kitchen Workshop
Having mastered in international cuisines like sizzlers and Lebanese Platters, The Kitchen Workshop will teach you how to cook #FoodGoals worthy food! Started by Swati Khanna, learn the trick of the trade and cook some mouth-watering dishes at your next get-together. Check out more from her classes here.
Where: DLF City Phase – 3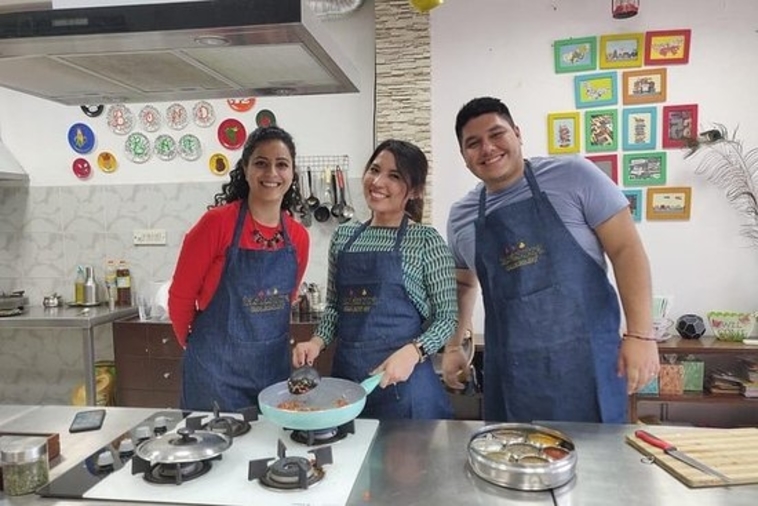 Image source: TripAdvisor
7. Manju Monga
Learn how to make an array of yummy cuisines and fun mocktails with Chef Manju Monga. She has conducted classes for over 13 years and has taught several novices to look almost as well as she does! There is no cuisine that cannot be mastered in her class. So what are you waiting for? Sign up for her classes here right away.
Where: Gujranwala Town, near Model Town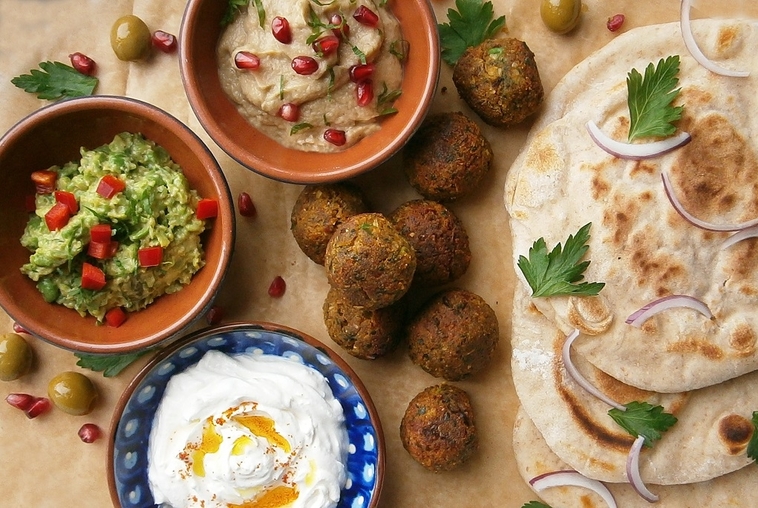 Image source: TripAdvisor
Featured Image Source: pexels.com