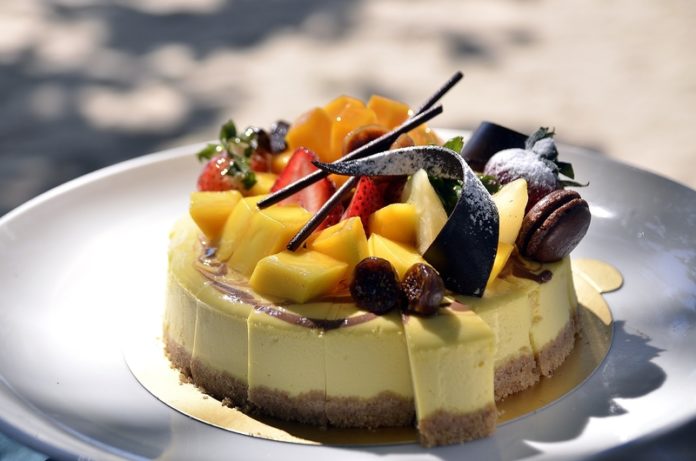 Happy? Eat Cake. Sad? Eat Cake. Angry? Eat Cake.
Is this something you relate to? We all know how a rich, flavorful, and freshly baked cake can turn our frown upside down. So peeps, the next time you are looking for the yummiest cake to celebrate any occasion or just feel like feasting on the freshness of this baked marvel, here are the top spots to grab them in your city.
1. Bombaykery
No matter what occasion you are celebrating and what type of cake you are looking for, Bombaykery has it all. Rich in cream and fresh in taste, your guests will not be able to stop gushing about your taste in the choice of confectionery. And why should they, when you are serving them the best? Try their Red velvet cake, Chocolate Hazelnut cake, and their assortment of cheesecakes!
Where: Cyber Hub, DLF Cyber City, Gurgaon
2. Whipped
Best known for their cheesecakes, Whipped is a legendary name when it comes to all things desserts! The variety that they offer is exhaustive and each bite that you take will totally melt in your mouth. They also have a midnight doorstep delivery so that you can surprise your loved ones on their birthdays. Awww! Do not forget to try out their Blueberry Cheesecake. However, if you are not too big a fan of cheesecakes, then their Mud Pie is also equally delectable.
Where:3, Main Market, Near Citibank, Defence Colony, New Delhi

3. Miam Patisserie
A little new in town, Miam Patisserie has risen to prominence in a matter of months and how! With their range of customisable baked goodness, they also provide a unique variety of cakes that you should try out. Founded by Bani Nanda, Miam aims to introduce the rich taste of classical French Pâtisserie and confectionery right here in Delhi and experiment with different flavours. Try out the Belgian Chocolate & Salted Caramel flavour, the Cream cheese mousse and Red Velvet cake.
Where: F-321A, Old MB Road, Lado Sarai, New Delhi
4. Big Chill Cakery
Kaun hain woh, jisne doobora mudke Big Chill ka cake nehin khaya? The mother of cakes and confectionaries, Big Chill never disappoints. Be it a simple Vanilla cake or a luxe and heavy chocolate cake, they always nail it in terms of freshness, taste, and quality. If you have a loved one's birthday coming up soon and don't want to experiment, then this is your go-to spot! Try out their Chocolate Truffle, Blueberry Cheesecake, and Peach Cake.
Where: Main Market, Khan Market, New Delhi
5. Defence Bakery
Defence Bakery is another famous name that has been around in the city for as long as 60 years and is one of the most established and respectable names when it comes to bakeries in Delhi. Be it someone's birthday, anniversary, or any other event, you can just place your request and ask them to customise the cake the way you like it and voila, you will have everyone licking their fingers at your party! If you are confused for choices, try their Chocolate Mousse Cake and Lemon Curd Cake. We cannot wait to get our binge on with Defence Bakery!
Where: 34, Main Market, Defence Colony, New Delhi
6. Wenger's
Another age-old established and reputed bakery, Wenger's has been in town since the British era and was established in 1926. The aroma of the cakes is enough to drift you to the land of desserts. They have always kept up with the changing trend and have some of the best cake options that you will find in the city. Their world-famous Tiramisu and Chocolate Truffle Cake is a popular choice amongst one and all. Oh, and let's not forget to mention their health bar for all those of you watching your diet!

Where: A-16, Middle Circle, Connaught Place, New Delhi
7. Elma's
If you have been in Delhi for a while, there is no way you haven't heard of this name. Elma's has been a constant for many South Delhi folks. Their Red Velvet cake and the Victorian sponge is a personal favourite. They are easily reachable and you can also try their various savoury items and freshly baked breads in case you are looking for something to satiate your hunger pangs.
Where: 31, 2nd Floor, Hauz Khas Village, New Delhi
Featured image source: Pexels