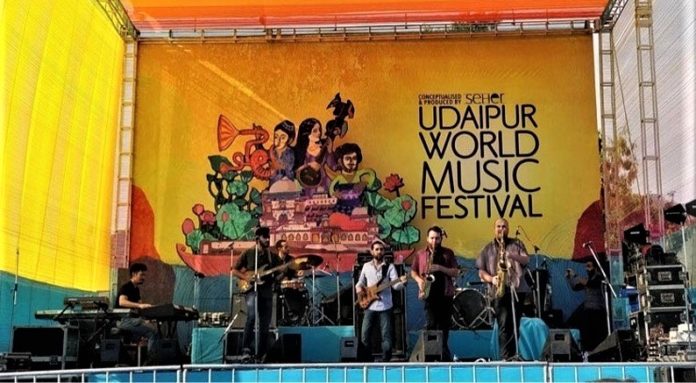 Looks like February is definitely the underrated festive time of the year. With so much happening in and around the city- be it the Mughal Gardens, Bharat Rang Mahotsav Festival or the Surajkund Crafts Mela, the good times just keep on rolling! And now since the Valentines Day is just around the corner, we thought you could make the best of it by whisking away your love to (not so far from the city) romantic destinations. But for those of you who are willing to go the extra mile, or are simply music lovers, must check out the Udaipur World Music Festival 2019, taking place this weekend.
Needless to say Udaipur, the city of lakes, is one of the prettiest cities in our country. And luckily, it's just a couple of hours away from Delhi. And come this weekend, Udaipur will see the grandest celebration of international music at the Udaipur World Music Fest. Musicians from over 10 countries, such as Spain, Israel, Iran, Greece, Cuba, Switzerland, South Africa etc. are participating in the festival. From India, the alternative rock band from saddi Dilli– The Local Train would be participating in the fest.
And guess, what? The fest would be taking place at three different picturesque locales in Udaipur city- Amber at Amet Haveli- a beautiful lakeside hotel; Fateh Sagar Paal– which is also called the best place in the country to watch the sunset; and Gandhi ground.
The icing on the cake? It's free entry, people!
Here is the entire schedule of the fest:

When: 15-17 Feb
Where: Udaipur
Featured Image Source: Facebook/seherindia