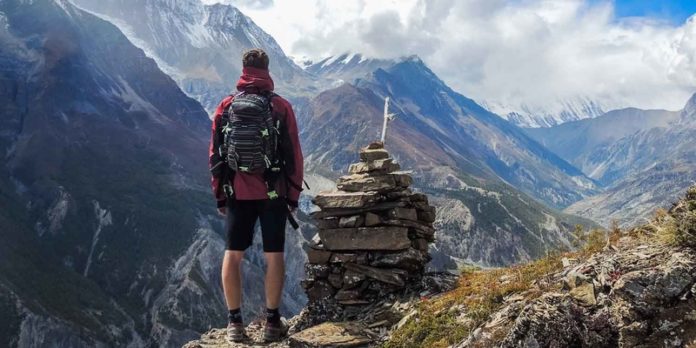 To all the people who are single this V-day, we know the struggle of going gthroygh your Instagarm and socail media feed and watching lovey-dovey couples post mushy pictures and videos. But don't worry, This Valentine's day you don't stress over your singlehood. Instead, embrace it in style and treat yourself to some super cool V-day things to do!
1. Go on a solo date at a gorgeous Book Cafe

Who said you need a date to go on a date? This Valentine's Day treat yourself to a good book in a quaint and serene cafe and lose yourself to the world of fiction. Delhi-NCR and has many such beautiful book cafes like Cha Bar and Cafe Turtle to name a few where you can relax and enjoy a good book along with a good cup of coffee. There's nothing a soothing read cannot fix!
2. Indugle in a short getaway Trek
Dilliwallas, aren't treks just the best getaway from the madness of this city life? So why wait for a Bae when you can explore the bountiful beauties of nature alone? There are many places around Delhi where you can go for a trek and spend some quality time with yourself along with giving yourself that kickass workout! It is the perfect way to rejuvenate and take a break from the hustle of daily life. This is also the perfect excuse to take the Friday off. Whi can say no to that?
3. Shop you heart out at The Indie Souq Shopping Festival
Now, don't we all just need an excuse to shop? As they say, retail therapy is legit the best therapy. Explore a unique and enchanting shopping experience at the Indie Souq Shopping Festival taking place on Ambience Mall, Vasant Kunj that offers a blend of shopping, some entertainment, and lots of fun! They also have live music and food counters. Doesn't that sound like the perfect way to spend your V-Day?
Image source: Ambience Mall, Vasant Kunj
4. Announce your singlehood on the streets of CP!
Aren't we all obsessed with Apna Time Aayega from Gully Boy! Inspired by the very song Satyam Aggarwal has invited all the singles to join in this amaze and take the singlehood to the streets by shouting Apna Time Aayega in CP. So gather your single AF buddies and do not miss out on this cray event!
5. Dance the night away with your gang and lots of alcohol!
Sad about nit having a Bae this Valentine's Day? Don't worry. Have a special Girls night out or Boys night out this 14th and drown all your sorrows in alcohol. After all, drinking is the solution to every problem. Dance the night away at some of the coolest bars on town and go home with nothing but amazing memories (or not if you plan to get sloshed)! Also, ladies, Saints and Sinners, Gurgaon are having a special Karaoke Night! We are just as excited as you are!
6. Plan an open-air movie with your buddies at Sunset Cinema Club
Are you someone who is also waiting for your Raj or Simarn to show up in your lives like us? If yes, then head to the open air screening of the epic DDLJ hosted by the Sunset Cinema Club with your buddies and drown your single hood in their love. They have an great spread of food and personal wireless headphones! You never know, you might just find the Raj to your Simran right here. We are totes soigning up for this event here!
7. Hop on to the HOHO Bus For a Mughal Garden Tour
Take a tour of the beautiful Mughal Garden located in Rashtrapati Bhavan with the HOHO bus and spend your V-Day the 'natural' way! The garden only remains open in February and March and has some of the most exquisite flowers you wil ever see. Hosted by HOHO Delhi, they will also take youoj a treip aroynf the major tourost attractions in Delhi on the HOHO bus with almost 24 spots! Now that's some Valentine's celebration!
8. Treat yourself to some laughter therapy
Tored of watching those mushy couples always romancting it out with their partners? So is the famous stand-up comedian Vaibhav Arora. Join him in a night of laughter therapy with his single special "Love Me Or Love Me Not" and totally relate to his over-excited approach towards finding his one true love! Find out more about the event here.
Image source: Khiski Khopdi
9. Pamper yourself to a spa date
Self-love is the best love. Pamper your skin and body at ESPA Spa, Chanakyapuri and go in or their special Royal Leela Facial for that perfect youthful and peachy skin glow. They use only their homegrown products to thoroughly exfoliate your skin so that it is cleansed thoroughly while you relax in their ambient room. Trust us, you will discover a New You post this session! There are many other spas in the city you can check out that offer exclusive special treatments and packages.
Image source: Outlook India