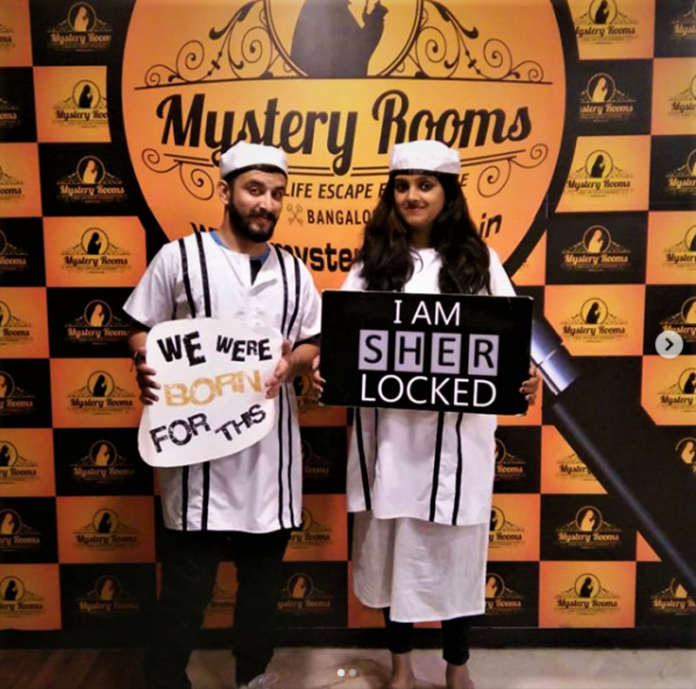 Going for a romantic candle night dinner at fancy restaurants, getting a drink at rooftop restaurants, going for a weekend getaways – these are all amazing date ideas but are very common and sometghing your partner will definirely be exoecting. If you are someone who likes doing things out of the ordinary and indulging in out of the box activities, then we have the perfect ideas for you to execute this Valentine's Day and make it an extraordinary affair!
1. Try out new and exciting Adventure sports
For all you adrenaline junkies and adventure lovers, there is nothing better than trying out new adventure sports with your Bae. There are many such areas in and around Delhi-NCR for adventure activities when you can thrill it out. Try out some paragliding or bungee jumping and start your Valentine's Day on a 'high' note.
2. Catch a play at the 20th edition of Bharat Rang Mahotsav
If you and your SO are a theatre buff and love checking out plays, then there is no date that can get better than this. The National School Of Drama, Delhi is organising the biggest theater festival of Asia right here in the city with over 111 shows in the span of 21 days. Buy your passes for an evening filled with emotions and action and surprise your date to some enthralling performances.
3. Indulge in some shopping and fun at the Surajkund International Mela
The 33rd edition of Surjakund International Crafts Mela is here and has some of the most stunning pieces if decor and craftsmanship from various Indian and international artisans. If you love going for fun melas as a kid, then relive your childhood with your significant other this Valentine's Day. They also have a giant Ferris wheel and lots of yummy food. Excited? So are we!
4. Go for a Heritage Walk around Delhi
Delhi is a hub of splendid ancient archaeological sites as it was the main capital city for many rulers and dynasties throughout the centuries. With its reigns having passed through so many hands, the art and architecture also flourished majorly in the form of buildings and forts that hold a grand position in India's history till date. If you love history and learning about the various historical rulers and sites, then you should check out Delhi Heritage Walks, which is organising heritage walks all month long to various parts of the city. You can also customise a package as per the tourist spots you would want to visit! Take a stroll down these roads and re-live the Mughal or the Sultanate Era. Now isn't that the recipe for the perfect date?
5. Go for a Spy session at Mystery Room
Always wanted to play Watson to a Sherlock? Reading thrillers and suspense novels? If you are a buff of such spy novels and movies like us, then make this Valentine's Day extra thrilly and sign up to solve a mystery with your partner at one of the Mystery Rooms spread all across Delhi and NCR. With various mind-boggling challenges and missions, you get to uncover deep secrets and be the new avenger of crime. We know where we will be this Valentine's Day! Similar to Mystery Rooms, you can also head to The Hidden Hour in Gurgaon or Ctrl.Shift.Escin Hauz Khas as well.
6. Bake it Out with masterchef Ratna Saluja
BAKEDbyRatnaSaluja and TrustVardi, this is going to be a super fun baking sesh where you and your bae will get to bake desserts together. Ratna Saluja is a mastermind when it comes to baked goods and will guide you step-by-step to make the fluffiest and yummiest desserts that you both can enjoy later. If that's not aphrodisiac enough for all you foodies, you also get to bake your own Pizza!
7. Get Tagging with your partner
Love is all cool and chill, but why don't you rev it up this V-day by getting into a harmless competition? There are many laser tag gaming arenas in Delhi-NCR where you and your partner can go and rekindle the joy of being a kid again. Be in separate teams and watch how cutely competitive your partners can get! Don't you want to find out if they are the Monica's or the Rachel's of your life? Check out Barney's Den in Hauz Khas or Oh My Game in Gurgaon for the best laser tag experience.
Featured image source: mysteryrooms/instagram