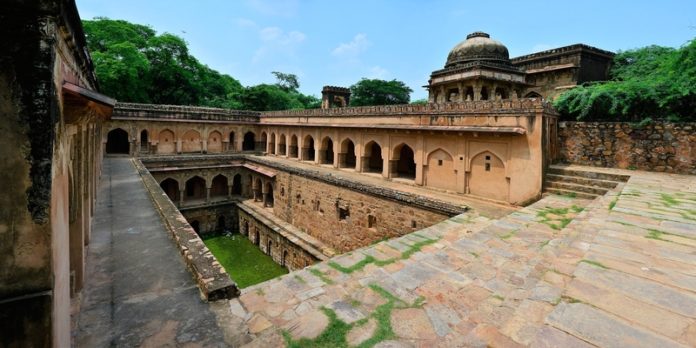 Now, Delhi peeps, we all know of the touristy places to visit in Delhi! Red Fort, India Gate, and Qutub Minar, Jama Masjid etc. are just a few of the most popular places we all know of and are flocked by tourists all year round. Markets like Sarojini Nagar, Janpath, and Lajpat Nagar are also pretty popular and a MUST visit if you're new in Delhi. But do you know of the many quaint and stunning touristy places around Delhi that you can visit? Want to find out what you've been missing? Scroll down to know more!
1. Mehrauli
Famously known for Qutub Minar, Mehrauli also has a plethora of other options when it comes to heritage and archaeological sites.There are many Sufi mausoleums here as well that are constructed in a Mughal-style architecture. The next time you are in the area, do not forget to take a short heritage walk and visit places like the Tomb of Qutubbudin Aibak, Adham Khan's Tomb, Gandhak ki Baoli, and the Mehrauli Archaeological Park.
Image source: Trawell.in
2. Mughal Gardens
Open to the public only during the months of February and early March, Mughal Gardens is a beauty to watch as the flowers are in full bloom. Located inside the Rashtrapati Bhavan, feast your eyes to 1,000 tulips, 137 varieties of roses and over 70 varieties of seasonal flowers! Just imagine the flora around you.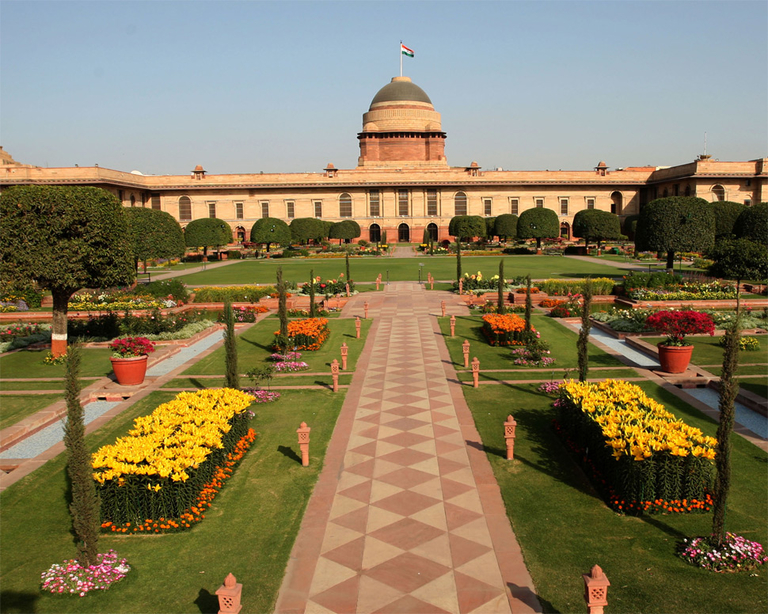 3. Siri Fort
Built by Alauddin Khilji of the Delhi Sultanate, Siri Fort is located in the heart of South Delhi. When you visit this place, you will be transported back into the 14th-century era with the historical ruins of the beautiful fort. The area around Siri Fort has now been developed into a complex that was restored by the Archeological Survey of India during the Commonwealth Games and hosts several cultural and sports events in this day.
Image source: Plan Mi Trip
4. Jawahalal Nehru Stadium
With beautiful structures and state-of-the-art architecture, Jawaharlal Nehru Stadium is the fourth largest stadium in India. That's not it. It is also the 27th largest stadium in Asia. It was built during the 1982 Asian games and was recently re-constructed for a grander appearance. If you are in Delhi, don't forget to attend a concert, show, or a sports event here as it is always buzzing with some activity or the other.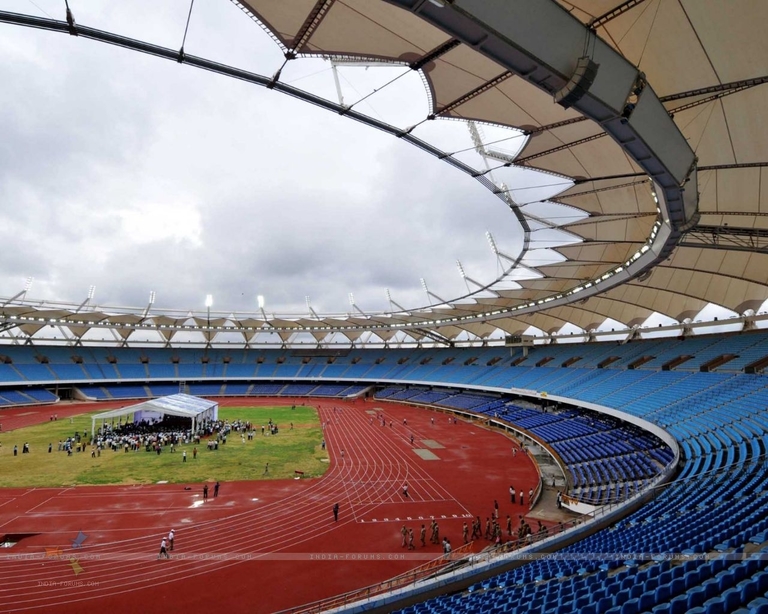 Image source: mouthshut
5. Majnu Ka Tila
Built in 1950, Majnu Ka Tila is one of the most prominent Tibetan colonies teeming with colourful shops and amazing food joints. If you are looking for reasonable markets to shop from or craving some delish Tibetan food, this is your go-to place. Don't forget to check out the pretty decor and antique stores as well!
Image source: HolidayIQ
6. Indian Habitat Centre
Situated at the Lodhi Road Area, Indian Habitat Centre is very famously known as India's most inclusive convention centre. The entire building is equipped with all facilities such as conference halls, a huge auditorium, guest rooms and an open centre. There are several art exhibits and galleries that you can browse through here and they also have a library where you can relax and read some good books. All though there are some areas for members only, but you should definitely check out its lush, open spaces and eating outlets like American Diner and Eatopia.
Image source: Indianhabitat.orgImage source: EENADU India
7. Nizamuddin Dargah
A haven for people, not just people belonging to the religion of Islam, but one and all, Nizamuddin Dargah located in South Delhi near the Nizamuddin Railway Station welcomes one and all. Housing the mausoleums of famous Sufi saints in Islam, Khwaja Nizamuddin Auliya and Amir Khusro , this dargah is visited by hundreds of people every week, especially during Thursdays as it is famous for their qawwali nights (you might remember it from the song Kun Faya from Rockstar). Do make it a point to visit this Dargah on a Thursday and lose yourself to the soulful qawwalis being sung here.
8. National Crafts Museum
If you are a fan of arts and crafts, then this the ideal offbeat touristy place for you to visit. Located in Pragati Maidan, you can see some of the best works of rural and local artisans and is also known as one of the largest craft museums in our country. There are many paintings as well by Indian artists that you can admire while on your trip to the museum.
Image source: Flickr
9. Parikrama Restaurant
Delhi, a never before dining experience awaits you. How would you like to have your food in a restaurant that will literally make you spin? Situated on the 24th floor in Connaught Place, Parikarama Restaurant is India's first concept restaurant that provides a dining experience that you will remember for a lifetime as it keeps revolving. Yes, the entire restaurant! With a view of the entire city before you, gorge on their tasty food and sip on some refreshing beverages and have a story to tell your friends once you leave this place. Trust us, they will be swooning over your experience!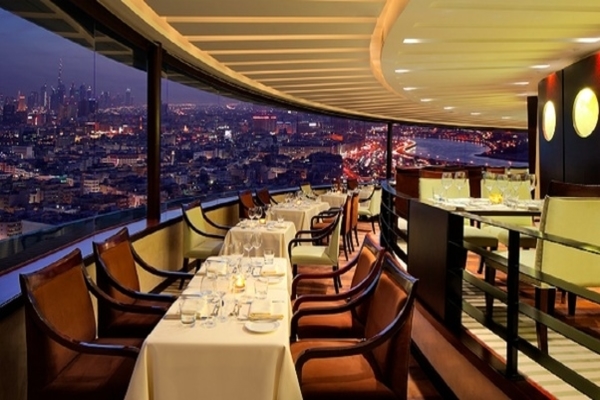 Image source: the Curly Tales
Feature image source: Sahapedia
Now that we have your weekend plans sorted, don't forget to take your cameras along and click some stunning pictures!