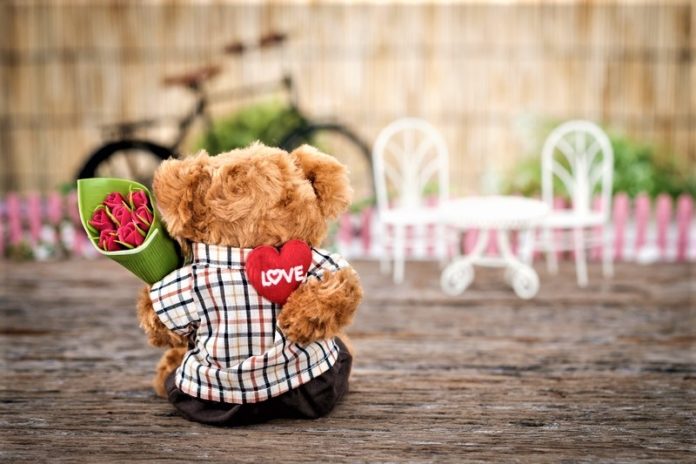 To all the people in love and in relationships, it is that time of the year again! Love is in the air, sounds of the violin are wafting through the wind, and romance has found a new address. You guessed it right! It's time to prep for every lover's paradise, Valentine's Day!
For those unaware, week-long celebratory events ensue before the actual Valentine's Day. So here's a guide of all the days you get to celebrate with Bae and how you can amp it up this 2019 in a special way!
Kickstart this Valentine's week with Rose Day (7th February)
Don't we all absolutely love getting pampered with the flower of love every once in a while? Roses not just signify love but also passion and friendship. So this Valentine's Day get your SO some gorgeous roses from these top 3 florists in Delhi.
Image source: Pexels
1. Ferns N Petals – The biggest market of flowers for all types and ranges, FnP has some of the most gorgeous bouquets that you can gift. They have both an online and an offline presence.
2. Flor Box – With customizable flower boxes and luxury carnations, Flor Box can create jaw-dropping and exquisite bouquets for your Bae. They also have delivery available all across Delhi-NCR. You can also opt for their special Valentine's Day bouquets that you can check out.
3. Flower Aura – If you are forever hustling and looking for an exclusive online portal to order some stunning bouquets and flowers for your SO, then Flower Aura is your go-to place. With a range of designs and prices, you will definitely get what you are looking for here.
Spill your heart out to that special someone on Propose Day (8th February)
Image source: Pexels
Always wanted to ask that girl out who makes your heart go "Ek ladki ko dekha toh aisa laga?" Or that cute guy you've had a crush on forever? Or ask the love of your life to marry you? Wait no more! Ask them out on a date this Propose Day and plan a spectacular evening at these beautiful romantic restaurants.
Pamper your love with some delicious cholcoates on Chocolate Day (9th February)
"All you need is love. But a little chocolate now and then doesn't hurt."


Charles M. Schulz
Image source: Reddit
Our dear sweeth-toothed friends, truer words have never be spoken. This Valentine's Day week, gorge on some yummy chocloates with your love from these places
1. Celeste Chocolates, Lodhi Colony – They are famous for their handmade crafted cholcoates. With a range of flavours to choose from, experience heaven right here rigjt now this V-day!
2. Choko La, Vasant Kunj – When it comes to chocolates, Choko La has nailed it with their special recipes and melt-in-your-mouth drops of pure bliss.
3. L'Opera – Known for their dark and white chcolates, L'Opera is a French bakery and confectionery that has some killer variety of chocolates to try out. You can take your pick from their best-selling collection of Lemon Delight, Rumnana, Rocher Hazelnut, Salty Caramel, and much more.
Make this love week a little more teddy-licious with Teddy day (10th February)
Image source: pexels
Fact: Even the strongest girls are suckers for fluffy teddy bears! After all, what's comfier than sleeping next to the most huggable things besides your man? Gift your lady love some cutesy teddies this 10th of February and watch her eyes light up with love. A few places you can check out are:
1. Hamleys – Renowned for their reputation of being the world's largest toy store, they have some kickass collection of the cutest soft toys ever! Don't forget to have a look at their super cool toys while you're there.
2. Archies – Our very own desi version of Hamleys, Archies never gets old for gifting options. They have a superb collection of soft toys and teddy bears within a flexible and reasonable price range that you can check out.
3. Kriti Creations – One of Delhi's most well-known gift shops, Kriti Creations also has multiple options in teddy bears you can take your pick from. They also have both small-sized and life-sized cuddly bears depending on your requirements.
Exchange some meaningful promises this Promise Day (11th February)
Love is not just about being cheesy, mushy, or intimate. It is also about making commitments to each other and about those little gestures that stay with you forever. This Promise Day, profess your love for your significant other with profound and meaningful exchanges. You can make it a little fun by quirking those promises up and adding a humorous touch. After all, a little humour goes a long way in making a relationship last.
Image source: Pexels
A few funny quirky promises we found that are relatable AF were –
I hope to be the only people we can stand at a cocktail party forever.
I promise to love you, honor you, but not obey, because that's a little creepy.
You are the one I want to binge watch Netflix with forever.
– Anonymous
Hug it out with Bae this Hug Day. (12th February)
Image source: Pixabay
All the hug addicts in the house, raise your hands up! We know we totes love long and warm hugs. This Hug Day, give your Bae an extra long hug and show him/her how much he/she means to know. You can totally imagine them melting with that one hug, can't you?
Be kiss-ready on Kiss Day (13th February)
Image source: Urbann Female
Kisses are the most intimate way of showing someone how much you love them. A soft forehead kiss or a lingering peck can take all our worries away in a jiffy. Ain't that true?
Featured image source: Pexels
So, which of these special days will you be celebrating with your loved one?