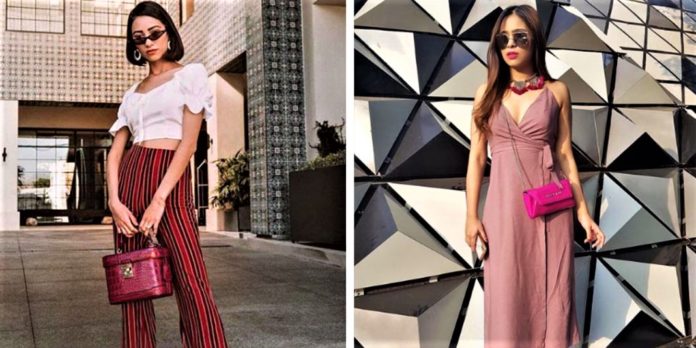 How many of us are waiting with bated breath for the summer sun to finally come out? We know we are! Soon it'd be time to pack those layers and jackets away (yes!) and bring out our cutesy florals and prints to dive into summer. And don't we just absolutely love styling our crop tops, mini skirts, denim shorts, and gorgeous dresses, girls? Yes, summer is the time to be on top of your fashion game. We are totes imagining our summer OOTDs in our head! Are you?
With the new season comes new trends and of course, we all want to nail that perfect look every once in a while, right? So, to make your lives much easier, we got in touch with Ayushi Singh Gaur, an established fashion blogger with a refreshing style and lots of sass.
So girls, get your notepads out and jot down the trends that are going to add some extra fire this time in summers!
1. How excited are you to try out some new summer trends in 2019?
I honestly think summer is the best time to try out new prints and play with colours. It brings out new and fresh styles which I love experimenting with. So I am pretty excited to try out new trends this summer.
2. What do you think will be the prints that are going to dominate the summer trend?
I think vertical stripes have been in rage in recent years and it's going to continue this summer. It not just makes you look taller, but also can make you seem slimmer. And who wouldn't want that, right?
3. Any colour that you think can be played with and will look refreshing this summer?
Personally, I love lavender. And I think its very unique and refreshing colour to try out. It can be paired with a lot of other colours as well, so that's always a plus point.
4. Any favourite summer trend that you have always followed?

Co-ords are my new fav and they are absolutely LIT! They are easy to style and look sexy at the same time. Pastel colours are something I always love to style, so yes, these two trends I personally swear by. Also, you can match co-ords with other outfits too.
5. What are some of the fashion faux pas to avoid this summer?
Fanny packs and fringes for sure. They have been overdone in the recent few years and I don't think they work anymore.
6. Your personal favourite brands for summer clothing
Like every girl, Forever 21 always tops my list. When it comes to denims, Zara is my go-to brand. They have great fits in jeans. And Koovs is also an evergreen favourite when it comes to online shopping because they have some kickass styles and outfits.
Featured image source: Forever21/Instagram