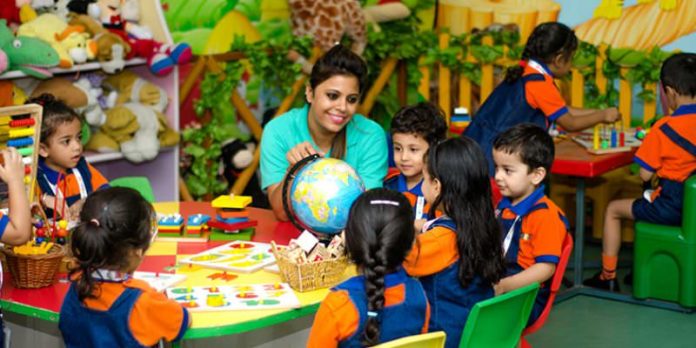 Mommies, we know how important it is to find the perfect play school for your little ones because it is their first step into entering the world of education and the real world. A playschool that stimulates your child both mentally and physically is what you need and what you should aim for. After all, All work and no play makes Jack a very very dull boy. Here are a few unique playschools you should definitely have a look at that will ensure that your child has the best foundation towards a bright future.
1. Step By Step Nursery School
With focused attention on the physical, mental, and spiritual development of a child, Step By Step is one of the best play schools in Delhi-NCR. With a beautiful wooden building where they have a few classrooms, a super engaging activity centre that includes a dollhouse and music room there is nothing your child will not get. They also have a large garden and swimming pool for your little one to explore.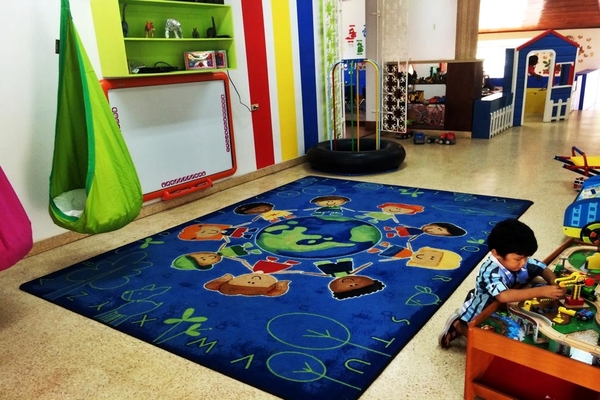 Image source: StepByStep
Where: Block – N, Plot No. 1, Panchsheel Park, New Delhi
2. The Ardee Montessori School
With a Montessori training center that focuses on the availability of the best-trained faculty, The Ardee Montessori School was established in the year 2003. With a sustainable and eco-friendly campus, your kids can also enjoy facilities like an outdoor wooden play jungle gym, sandpit, and water play zone. Sounds fun, right?
Image source: EduStoke
Where: Maharishi Raman Marg, Sujan Singh Park, New Delhi
3. Euro Kids
One of the leading names when it comes to playschools, they are spread all across the country. Along with world-class faculty and state-of-the-art architecture, they also have a swimming pool, a tiny gym, outdoor play area
library, pool, euro gym, playground, outdoor play, and a dedicated activity area. You can blindly entrust them to care of all the needs your tiny tot has.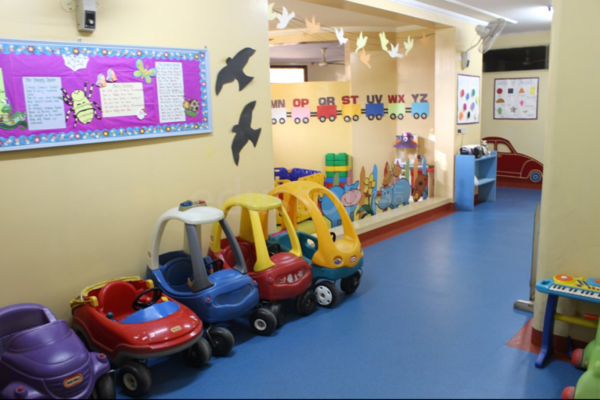 Image source: EduStoke
Where: S-185, Greater Kailash, Part – II, New Delhi
4. Tender Feet Nursery School
Looking for a school that is a one-stop destination for all that your kid needs? Then Tender Feet Nursery School is the perfect option for you. Apart from the daily fun activities that they conducted, they also have excursions, picnics, and nature walks for kids so that they learn about nature and can interact in a larger setting. Give your precious ones a lifetime experience with Tender Feet.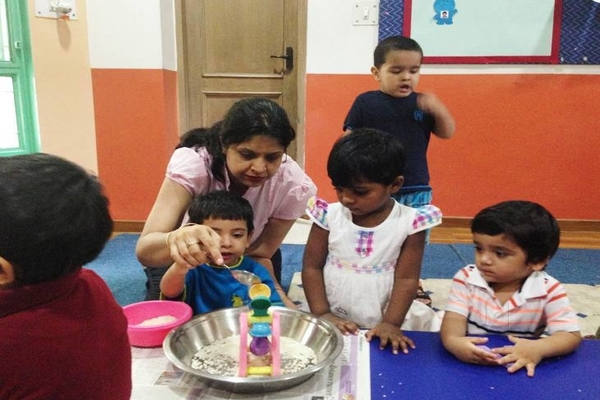 Image source: Justdial
Where: Sector C, Pocket 8, Vasant Kunj, New Delhi

5. Pallavan
Managed by the Usha Nath Kapur foundation and founded by Arun Kapur in 2001, Pallavan is learning sanctum that is not just a school but a resource center as well. The school aims at holistic development of children and has special learning zones like the story corner, a cooking area, a reading room, an art corner, and a role play center. They also have a huge garden space for your child to play in, and it's set in a beautiful farmhouse.
Image source: Pallavan
Where: Farm House No. 02 Anandgram Mehrauli – Gurgaon Road Ghittorni, New Delhi
Featured image source: Doon Circle