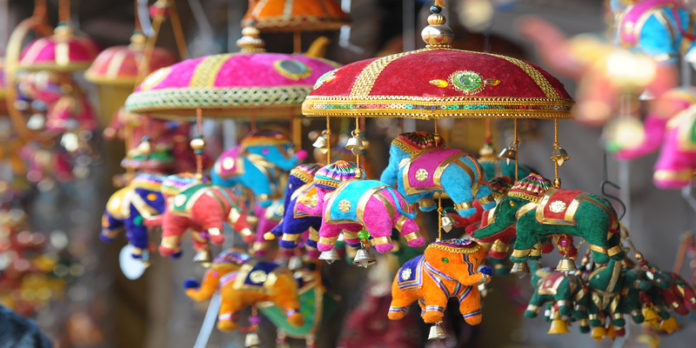 Every year around this time, our city gets to witness the most stunning handicrafts, textiles, accessories and much more at the Surajkund Crafts Mela.
With a grand display of regional and internal crafts and traditions, Surajkund International Crafts Mela is by no means an ordinary affair.
The 33rd edition of this world-famous mela will see the confluence of a celebration of the rich and diverse traditions of the Indian heritage.
The entire event is organized by the Surajkund Mela Authority & Haryana Tourism in collaboration with Union Ministries of Tourism.
With live folk performances in the background by renowned cultural artists, you can check out exquisite handlooms and handicrafts of India. Also, artisans not only from our country but all over the world participate in this fair.
Now, how cool is that?
For the 33rd edition of the Surajkund International Crafts Mela, the state of Maharashtra has been chosen as the theme state and will witness the participation of all the states of India along with 20 other countries and 1000+ artisans. Also, Thailand has been chosen as the Partner Nation Country for this year.
Other attractions to check out:
Besides the super amaze arts and crafts that you can check out, the mela also has a multi-cuisine Food Court with mouth-watering ethnic cuisines from all over the world.
To entertain the young kids they also have designated places with adventure sports and joy rides so that they can also have a gala time out here while you can shop your hearts out!
When: 1st – 17th February, 2019
Where: Surajkund Mela Ground, Faridabad
Price: Rs. 120
Featured image source: Skymet Weather