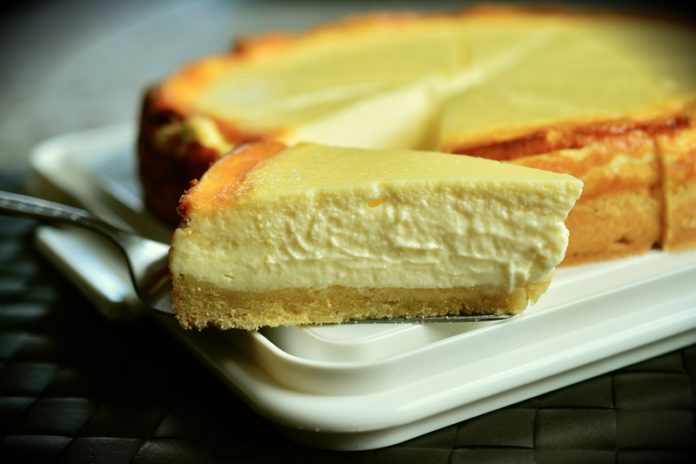 1. Big Chill Cafe
When it comes to desserts, there are no doubts about the fact that cheesecakes are absolute heaven! Fluffy and creamy, they have the perfect ingredients designed to lift any mood and dispel our worries away. So peeps, we have curated a list of the best cheesecakes you can find around Delhi-NCR that will lift up your spirits in a jiffy with one bite. After all, Stressed spelt backwards is Desserts for a reason.
No surprises there, ain't it? Big Chill Cafe continues to be a number 1 in the matters of all things dessert. With exceptionally creamy cheesecakes, they also maintain very high standards when it comes to preparing fresh and hygienic food. With food so yummy and dessert so relishing, this is a MUST visit place for everyone.
What to try: Baked New York Cheesecake, Irish Cream Cheesecake
2. Smoke House Deli
Don't worry, health freaks, we know how important desserts are in anyone's life and we have got your back! One of the best restaurants in the country, Smoke House Deli has an array of desserts made especially for all the calorie conscious peeps out there. Next time you want to glutton it out while watching your weight, you know where to go!
What to try: Seasonal Fruit Cheesecake, Cacao nib and Soya milk cheesecake
3. Jom Jom Malay
With a variety of exquisite flavours and exciting options, Jom Jom Malay has been a popular hit for quite some time. Their cheesecakes are the perfect way to finish your meal on a sweet note and will keep you hooked on for more.
What to try: Homemade Coconut Cheesecake
4. Bread Et More
Established in 1988, Bread Et More is a niché and known name when it comes to desserts in Delhi. With a selection of classic cheesecakes done to perfection, these fluffy and creamy babies will melt in your mouth. The next time you are craving for delicious desserts, head to GK 1 and let your soul sink into the sweetness of the cheesecakes.
What to try: Couture chocolate Cheesecake, Lemon Cheesecake
5. Elma's Bakery, Bar and Kitchen
Another very popular name where satiating your sweet tooth is concerned is Elam's Bakery, Bar and Kitchen. With their range of creamy and light, yet flavourful cheesecakes, Elma's has got a cult following after their super famous cheesecakes. Located in Hauz Khas, the bakery is super easy to reach and trust us, you will definitely go back for more.
What to try: New York Cheesecake, Philadelphia Cheesecake
6. Theo's Café
If you are a true blue cheesecake lover, you would have definitely tried out Theo's at least once. They have a range of both baked and non-baked cheesecakes, so you can take your favourite pick. If you haven't been here yet, we suggest you gather your gang and dig into some delectable desserts. Thank us later!
What to try: Japanese Cotton Cheesecake, Ferrero Rocher Cheesecake