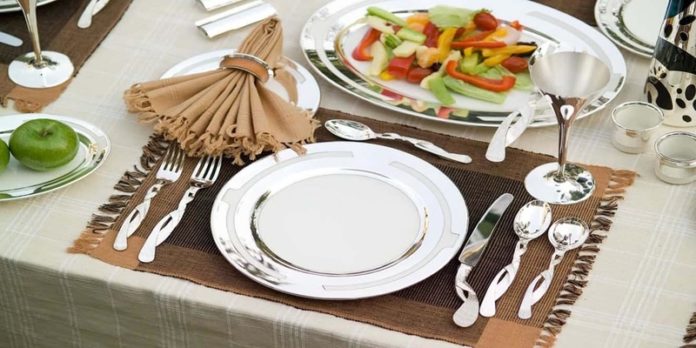 How many times have we seen our parents or personally bought silverware or items to gift to someone? Isn't it just perfect in every sense? It's not too expensive, not too cheap, and always super pretty! Right?
Which is why you totally need to check out Episode, an iconic silverware brand company, which has now been around for 125 years! Yes, no kidding!
They offer some of the most stunning silver items you will see (which are also customisable, btw). With dainty items that are perfect to gift to a loves one at a wedding, birthday party or any occasion, trust us, there is no way you would want to walk away without buying anything.
Founded by the Whorra brothers in the late 19th century, Episode has created a niche for themselves in India and overseas and has collaborated with couture brands like Gerrards of Uk, Hamilton of UK, Vera Wang, Gunther Lambert Germany, Liberty UK, John Lewis UK, Armani, and many more. We are already swooning over the craftsmanship and detailing of their enchanting products!
Did you know?
When the British royalty visited the Indian subcontinent before World War I, the Whorra brothers were commissioned to make the first mementoes.
In their list of patrons, they have dignitaries like Field Marshal Manekshaw, Shri Rajendra Prasad, and many such glorious names.
Products to check out:
From business mementos to wedding gifts, shagun, and trousseau items, you can find high-end lifestyle and décor options such as tea-sets, candle-stands, trays, utility products like glasses and bowls, cutlery and even traditional items like prayer thalis, various designs of Lord Ganesha, bells and incense stands.
Where to find them:
They have retail outlet stores spread across India in Mumbai, Bangalore, and Delhi.
In Delhi, you can visit their store at N-10, N Block, Greater Kailash I, New Delhi.
Featured image source: Www.episodesilver.com
Now whenever you are confused where to find the perfect gift, don't forget to check them out! Click this link to head to their online store.