What if we told you that we can make you fly right here in Delhi-NCR? Confused? Quite contrary to popular belief, Delhi has a few spots where you can indulge in exhilarating and electrifying experiences, and believe us, you would not want to miss out on trying these suer adventurous and fun activities, right in your city! After all, Darr ke aage jeet hain! So all you adventure seekers, gear up and sign up right away.
Flyboy Air Safari
Now take a tour of the landscape of Delhi-NCR up in the air! Excited much? Assisted by trained pilots, you can now soar up in the sky in an air safari that basically uses a small automobile attached to a parachute, which powers the paraglide and helps you fly. You can literally give yourself your own wings now!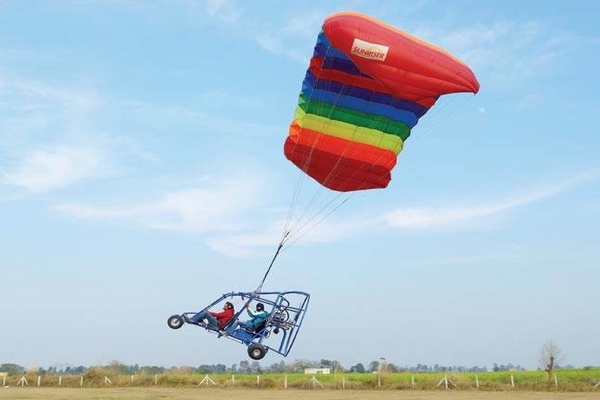 For more information click here
Image source: We Are Gurgaon
Where: Flyboy Aero Park near The Westin Resort and Spa, Sohna, Gurgaon
2. Bunjee Jumping
Now, Delhi, you no longer have to wait to take a trip to Hrishikesh to try out the world-famous adventure sport of bungee jumping. Nestled in the centre of South Delhi, Sainik Farms, the entire activity is conducted by Wanderlust in association with Delhi Tourism. You get to soak the thrill of jumping from a cliff from a 150 ft crane and it's oh-so-mindblowing!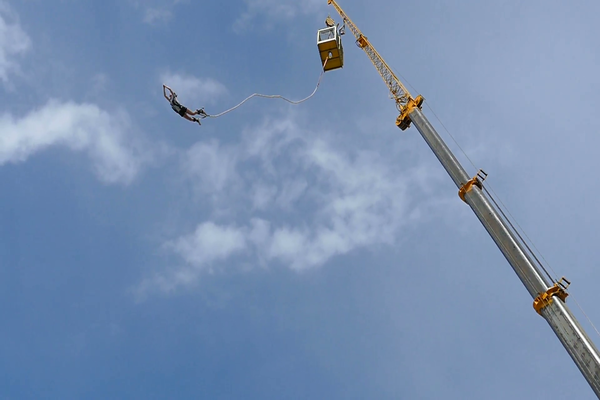 Image source: Video Blocks
To learn more about them, click here
Where: Garden Of Five Senses, Saket
3. F9-Go-Karting, Gurgaon
Go-Karting is the latest rage in adventure sports this season, and we are loving it! The adrenalin pump and the kick that you get out of swerving the tiny vehicle on off-roads is the perfect way to spend your weekend. Located in Gurgaon, you can now experience it first hand. So get your buds along, and get kartied-away!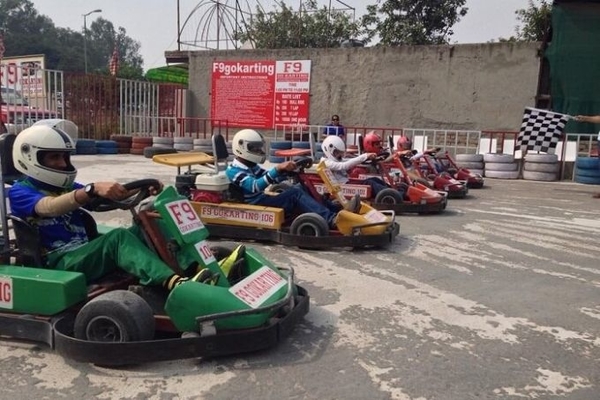 Image source: Vicinito
To learn more about them, click here
Where: Sector 17-18 Link Road, (near IFFCO Chowk), Gurgaon
4. Indian Mountaineering Foundation, South Campus
Mountaineering and rock-climbing is not just a very popular adventure sport, but it is also extremely healthy and keeps you fit AF! At the Indian Mountaineering Foundation, you can now try out this fun sport with friends and family. They will ensure that you are placed in the correct category according to your fitness level and experience.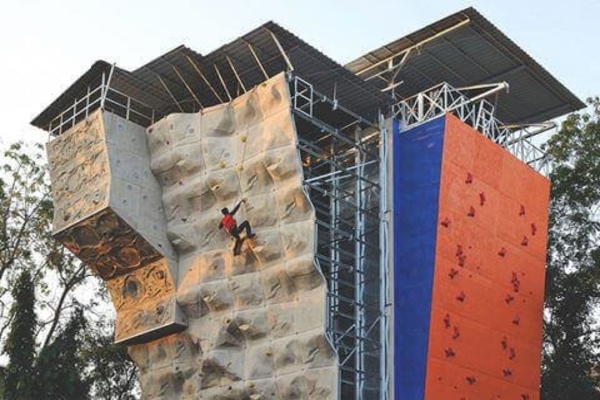 To learn more about them, click here
Image source: Climbingwallsindia
Where: Benito Juarez Road, Next to Springdales School, Dhaula Kuan, Delhi
5. Damdama Lake Adventure Resort
Looking for a different way to spend your entire weekend? Trying to keep in sync with your New Year resolution of keeping fit? We have you covered. Head to the Damdama Lake Resort, Sohna-Gurgaon Road and discover a world of fun adventure spots that also test your muscle strength and will keep your cardio track in place. You can choose from options like zip-lining, target jumping, jumaring, crossing a suspension bridge, commando net, tire crossing, air walking, and boating. Phew! We can feel the sweat already. Can you?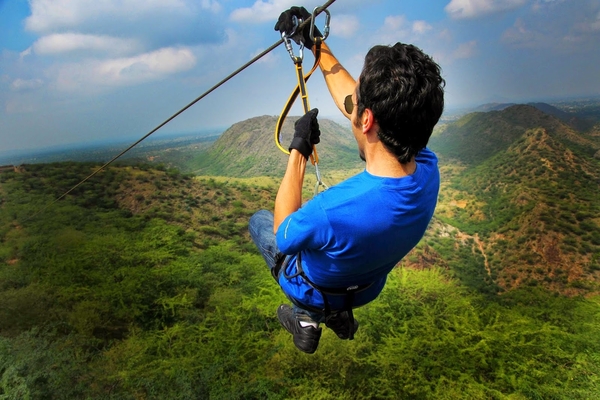 To learn more about them, click here
Image source: Events in Delhi
Where: On the banks of Damdama Lake, Sohna – Gurgaon Road
Featured image source: Adventure Nation