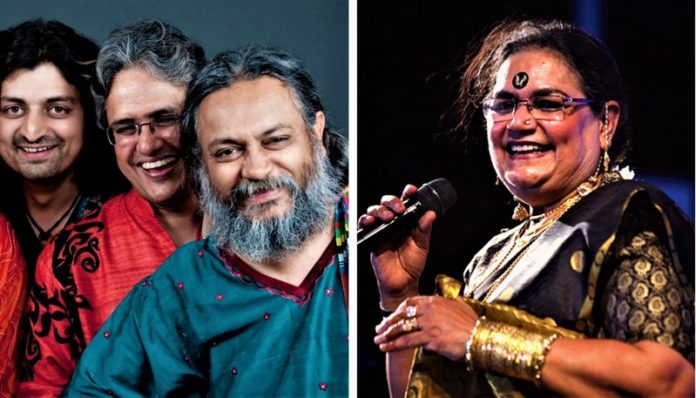 We're sure you are aware that this year the Jaipur Lit Fest is taking place from 24-28 January. And just like last year, this time also it's going to be larger than life! And why not?
After all, the JLF is one a kind fest in the entire nation, which is the melting pot of art, culture and popular discourse. Every year, experts from various walks of life- authors, politicians, journalists, artists etc. get together to discuss and debate over popular issues.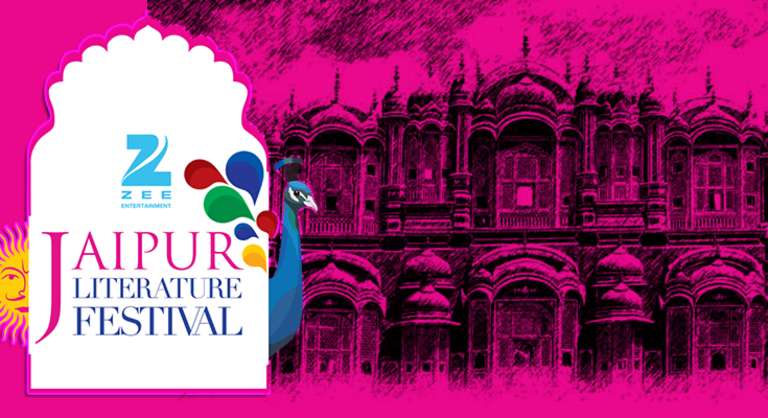 Image Source: DUbeat
While the fest would, of course, be graced by the who's who of various artistic fields, the line up of performers, is sizzling this year, really! On one hand, the lit fest will go on in full swing, on the other, Jaipur Music Stage, with all the entertainers would make sure there's no dearth of fun in the atmosphere. Check out the super amazing line up of artists:
1. Usha Uthup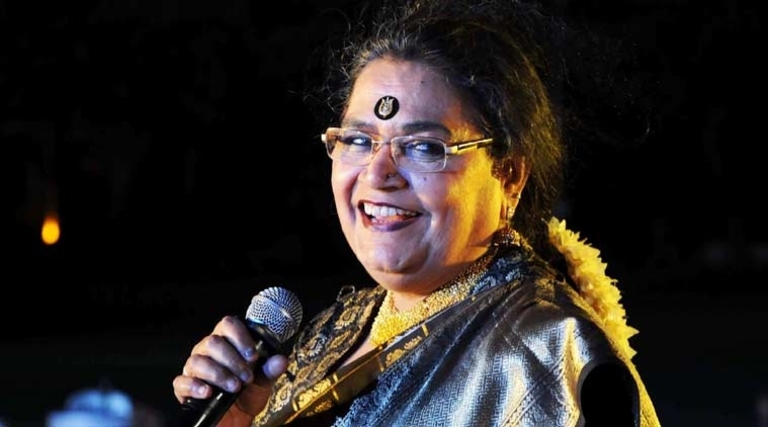 Image Source: thesentinel
Yes, the legendary singer would be present at the fest to woo you all with her mesmerizing tunes. And of course, we all know that she's not only a great singer but a great performer too. Once she steps on to the stage, you know that you're in for a gala time. We predict some sizzling fire on stage with her performance!
2. Indian Ocean
All the lovers of indie rock would already know what amazing music creators the Indian Ocean band is. And they've been around for over three freaking decades! Their music is this unique blend of traditional tunes, folk music, with rock beats, and probably that's what sets them apart. We're sure like always, they'll churn out some great performances at the fest too.
3. Nooran Sisters
The raw and rustic singers from Punjab, you'd know the Nooran from 'Ptakha Guddi' song. the sister duo have an amazing and unique voice quality which sets them apart from the rest of the vocalists and their rawness simply adds to their appeal. The sisters belong to a long lineage of Sufi singers and it definitely reflects in their voice. If you're visiting the fest, you should definitely not miss out on their performance.
4. Midival Punditz
Those into indie music scene would definitely know of this Indian fusion band, Midival Punditz. They have been around close to two decades, and over that span of time they have create some great music. The band consists of Delhi-based musicians, Gaurav Raina and Tapan Raj, who combine traditional instruments with modern electronic ones to create some sick beats. This is definitely the unique punch this fest needed!
5. Jasbir Jassi with Kutle Khan
The 'Dil Le Gai Kudi Gujrat Di' singer, Jasbir Jassi absolutely needs no introduction. He's been one of the most popular Punjabi singers of our times and he still continues to create the same magic as he did decades ago. For the Jaipur Lit Fest, he's teaming up with the voice from Rajasthan- Kutle Khan who has gained popularity with his amazing folk & Sufi music. We surely know there's going to be fireworks when these two team up on stage.
6. Dub Fx
If you're looking to find some new and totally different music at the fest, then Dub Fx is who you should definitely check out. The Australian singer and musician creates live music with real-time looping and sings over it. Pretty unique, right? He dabbles in hip hop, reggae, drum, bass and much more.
7. Niyaz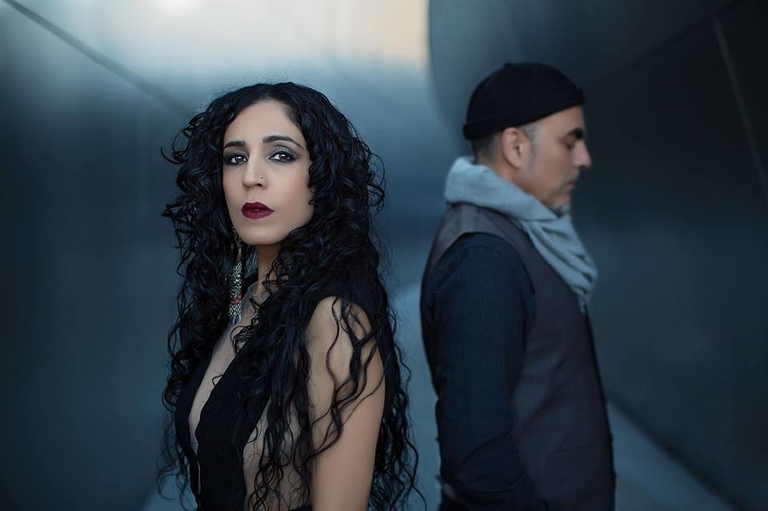 Image Source: facebook/niyaz
Ever thought how middle Eastern music would sound like when clubbed with electronica? Well, that's exactly what this Iranian-Canadian musical band does. The band is a two-member team- Azam Ali and Loga Ramin Torkian, who combine Sufi tunes with electronica to create some beautifully soulful music. We bet you'd definitely gel with their vibe.
There'd be some more amazing performances at the fest. Are you guys heading there already?
Featured Image Source: umirror.in, youtube