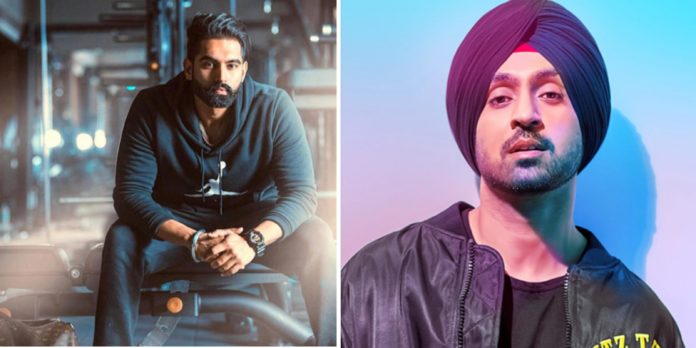 Delhi to Punjabi music is like Cheese to Mac! You cannot imagine the two co-existing without each other! We all know that when our favourite Punjabi tune drops, there is no way we can stay without showing off out sickest Bhangra moves. Ain't that right? So get ready to party with all our favourite Punjabi stars and don't forget to wear your dancing shoes!
Diljit Dosanjh
Catch the evergreen and favourite Diljit Dosanjh on his India tour this February with his energetic and mind-blowing performances and groove to his beats. After all, he is the OG new-age Punjabi star. With soul warming songs like Ek Kudi and high-energy songs like Proper Patola, this will be a night to remember.  BRB! Just going to book our tickets for only the most awesome show ever!
When: 2nd February
Where: Leisure Valley Ground, Gurgaon
2. Sukhbir Singh
No wedding function can start without the famous "Oh ho ho ho" by Sukhbir Singh. Scratch that, no party in Delhi is complete without this song. Gear up for a night filled with all the nostalgic songs and re-live all your favorite Punjabi tunes with Sukhbir Singh. *Already dancing to Oh ho ho ho in our heads!*
When: 1st February
Where: Imperfecto Ruin Pub, Noida
3. Nawab Aka Expert Jatt
With smashing successes like Expert Jatt and Korwalia Mann, Nawab is back with a power-packed live show featuring all his hits! Trust us, it's going to be a raging success. So book your tickets right away because #JattLife!
When: 8th February
Where:  Club Tivoli, Gurgaon
4. Gurgaon Times Winter Carnival
How excited will you be if we tell you that your favourite Punjabi singers will be performing for you live while you indulge in fun activities and some extravagant shopping? Don't believe us? Jassie Gill, Parmish Verma, Shibani Kashyap, and lots of other popular artists are coming to rock the stage and jam to some of the most popular tunes of 2018. We recommend that you book your tickets right away before it is all sold out!
When: 9th and 10th February
Where: Oysters Water Park, Gurgaon
Featured image source: Radio and Music 
Come on, Delhi, let's get our best foot forward and party like there's no tomorrow!