How many of you are as excited as we are to switch on our television sets and watch the Republic Day parade this Saturday? This year's chief guest for the Republic Day celebrations will be Matamela Cyril Ramaphosa, the fifth and current President of South Africa.
But once the parade is over, there's a lot which you can do on this day. Here are a few of the things you can do around Delhi-NCR to celebrate this day.
Republic Day Celebrations At Adventure Island
What better way to celebrate Republic Day than with your friends and family the extravagant way at Adventure Island? With live band performances, fun activities, and cultural shows such as patriotic dance performances and magic shows, this event is designed for one and all. So get your fam and friends together, and head for this event this R-Day!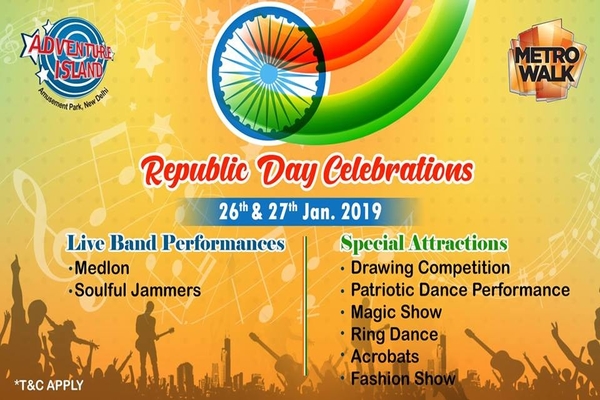 Image source: Adventure Island/Facebook
For more information. click here
When: 26th and 27th January
Where: Opposite Rithala Metro Station, Sector 10, Rohini, New Delhi
2. Republic Joyride – A comedy night
This Republic Day, get ready to laugh your heart out at the Republic Joyride with 4 outstanding comedians Shimit Mathur, Ravi Gupta, Mayank Pandey, and Nitin Mandal. Hosted by Oriole Entertainment and Studio Xo Bar, this is going to be one laughter marathon that you should definitely attend.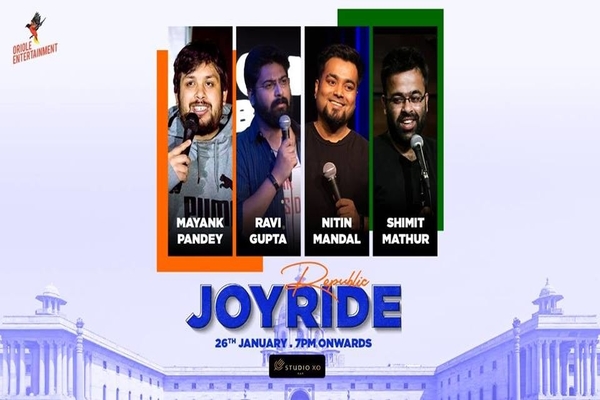 Image source: Oriole Entertainment/ Facebook
For more information. click here
When: 26th January
Where: Studio Xo Bar- South Extension 2, M4 second floor, New Delhi
3. Luxury Dining and Classical Kathak performance in Old Delhi
Indulge in the rich classical heritage of India with an evening of Classical Kathak performances followed by a luxury dining experience hosted by the popular Haveli Dharampura. Take your family or your SO for a night out that you will remember for a lifetime.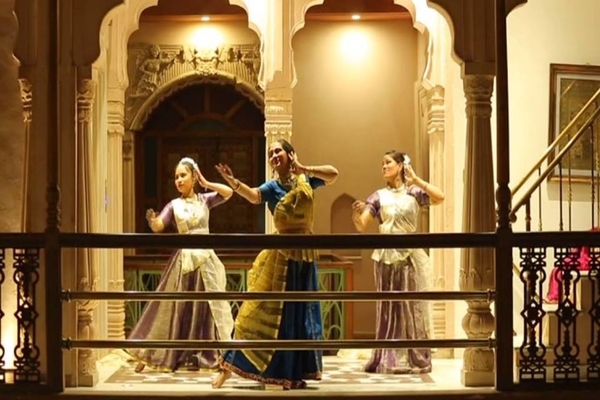 Image source: Haveli Dharampur/Facebook
For more information. click here 
When: 26th January
Where: Haveli Dharampura, 2293, Gali Anar, Bazar Gulian Road, Old Delhi
4. Republic Day Brunch at K3
Pamper and satiate yourself to a luxurious brunch this Republic Day at one of the finest restaurants in the city of Delhi-NCR. With authentic regional cuisines being served on your plate from live counters, relish and tickle your taste buds to the finest cuisines and food at the JW Marriott Hotel.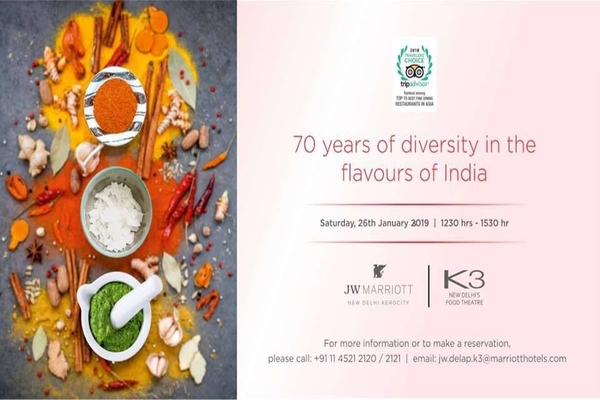 Image source: JW Marriott/Facebook 
For more information. click here 
When: 26th January
Where: JW Marriott, Asset Area 4, Hospitality District, Delhi Aerocity, New Delhi
5. Royal Mavericks – Nation Salute Ride 2019
Hosted by the Royal Enfield Riders Community, this event is going to be a special one as hundreds of Royal Enfield bullet riders come together to flag off the 70th Republic Day in style. Commencing at the Indraprastha Park, Delhi and ending at Choki Dhani, Sonipat, the ride will be flagged off after a ceremonious recitation of the National Anthem at 6 AM in the morning.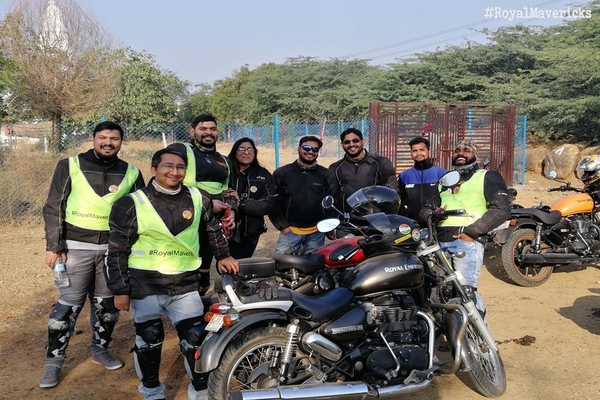 Image source: Royal Enfield Riders Community/ Facebook
For more information. click here 
When: 26th January
Where: Vishwa Shanti Stupa, Indraprasth Park, Delhi, India
Featured image source: Dance n Inspire