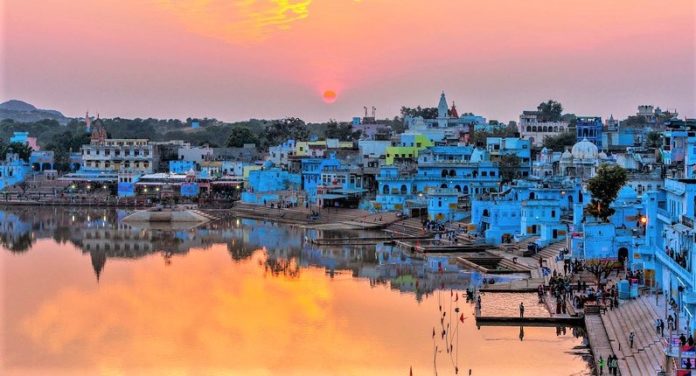 Planning to attend the legendary Jaipur Literary Festival this January? Often described as the "Greatest literary festival on Earth", The Jaipur Literary Festival (JLF) is taking place on the 24th of January till the 28th of January. It will see the confluence of some of the greatest authors on Earth and over a million book and literature lovers from all around the world. And, yes, you can spot mega-celebrities like Kangana Ranaut, Manisha Koirala, and many more as well!
If you haven't booked your passes yet, we suggest you do it right away and enjoy the conflux of the love for literature and the passion for poetry mixed with fun-filled events as well! We for one are super stoked for this festival. Are you?
But why not make most of the opportunity while you are in the Pink City- Jaipur? After all, Rajasthan is also home to some of the most incredible tourist destinations in India. With some of the most colourful and royal palaces, traditional melas, and lip-smacking food, here are 7 places within a 6-hour drive from Jaipur that you must visit if you are headed for JLF!
Ranthambore National Park
If you are a wildlife enthusiast or love to explore natural habitats, then Ranthambore National Park is the perfect destination for you. With many safari packages available, you can take your pick that suits your budget and need. The timings for safari during the month of January is from 7 AM to 10.30 AM and from 2 PM to 5.30 PM in the evening. The National Park has both budget hotels in the price range of Rs, 1,600 to luxury hotels in the range of Rs. 15,000. We definitely cannot wait to get packing and see some tigers now!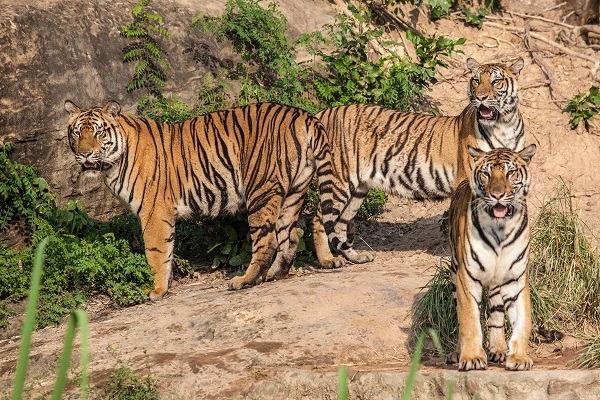 Image source: Active India Tours
Distance from Jaipur: 155 kms
Drive Time: 3 hours 40 minutes
2. Pushkar
With quaint, serene, and spectacular sights, Pushkar is one of the oldest cities in India and is a major tourist and religious destination. The city has the only temple dedicated to Lord Brahma in the entire world and it is believed that when he dropped a lotus to the ground it immediately created a lake. The city is hence named after the flower, Pushkar. Being a top pilgrim site, it has beautiful temples like the Brahma Temple, the Rangji Temple, the Savitri Temple, and many more. If you are looking for some scenic beauty and peace of mind, you should definitely not miss out on this one.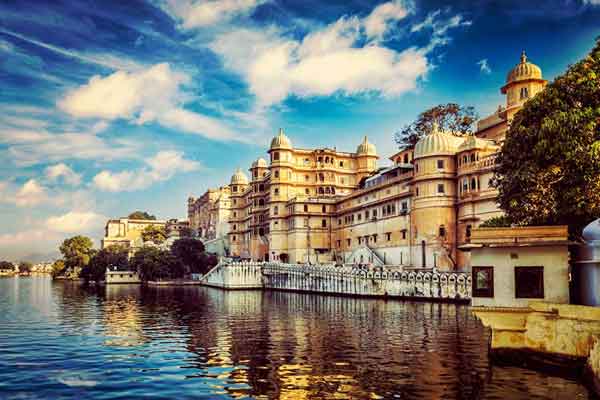 Image source: Rajasthan Tour Planner
Distance from Jaipur: 146 kms
Drive Time: 2 hours 50 minutes
3. Ajmer
Home to the world-famous Khawaja Gharibnawaz (R.A) Dargah that is built in honour of Khwaja Muin-ud-din Chishti, Ajmer is a revered pilgrim destination which is visited by thousands of tourists every year. It is believed that whatever you wish for at this holy Dargah comes true. Ajmer also has other places of attraction like Ana Sagar Lake, Taragarh Fort, Akbar's Palace and Museum, and many lively markets where you can pick up handicrafts and ethnic clothes at reasonable prices.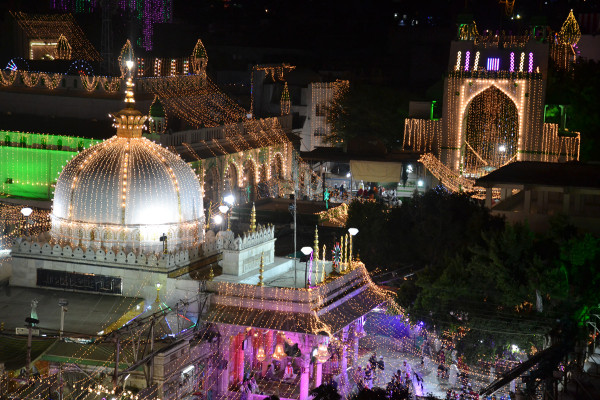 Image source: Travenix
Distance from Jaipur: 146 kms
Drive Time: 2 hours 40 minutes
4. Sambhar Salt Lake
Sambhar Salt Lake is a lesser-known tourist destination near Jaipur. It is India's largest inland salt lake and is encircled by the beautiful Sambar Lake Town. The Sambhar Lake is also a wetland where you can spot The Flamingo and many other migratory birds. The Shkambhari Devi Temple and the Devayani Tank are other places of interest you can visit.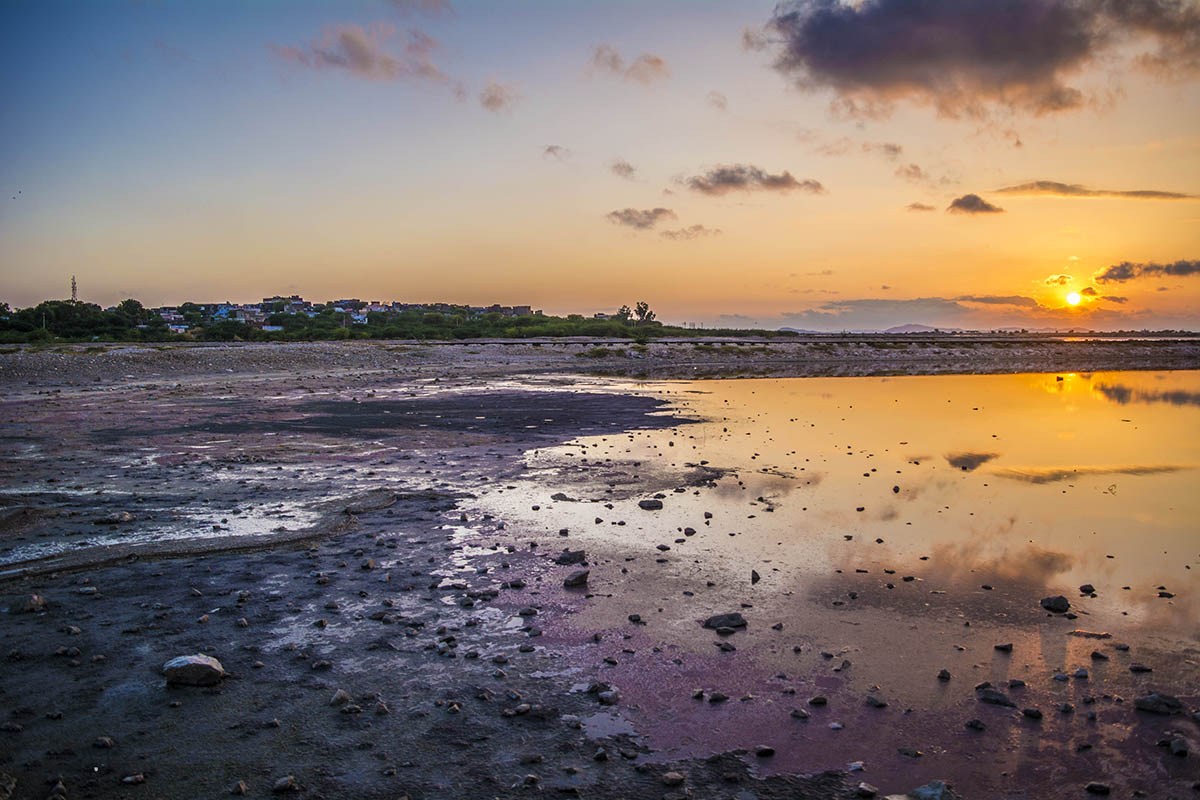 Image source: Beautiful Jaipur
Distance from Jaipur: 82 kms
Drive Time: 1 hour 50 minutes
5. Agra
India aaye aur Taj Mahal nehin dekha toh kya dekha? Flocked by millions of tourists every year to have a glimpse of the majestic Taj Mahal that is also one of the 7 wonders of the world, Agra is a heritage city with stunning buildings of architecture. It was the capital of the Mughal empire till Shah Jahan's reign and is now a UNESCO certified city with other historical monuments within the city like the town of Fatehpur Sikri, the Agra Fort which is also known as the Red Fort, and the beautiful white marble Moti Masjid. Even if you have seen Taj Mahal before, one can never see it too many times, right!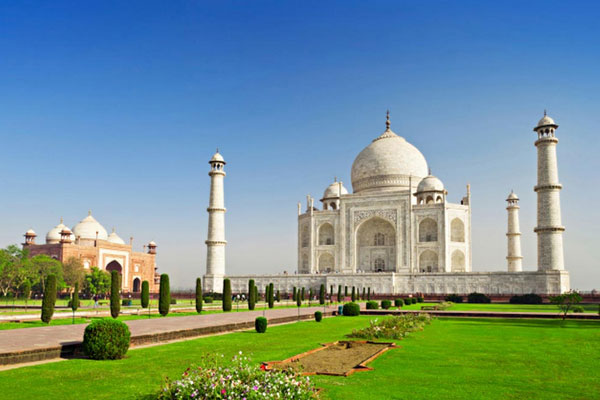 Image source: Excellent India Voyages
Distance from Jaipur: 240 kms
Drive Time: 4 hours
6. Keoladeo National Park
Formerly known as the Bharatpur Bird Sanctuary, Keoladeo National Park is one of the biggest bird sanctuaries in India and is also a World Heritage Site. It is home to about 250 species of birds including exotic birds like Demoiselle, the rare Siberian Cranes, Wagtails, Warblers, Larks, and countless others. You can also spot wild animals like the Hyena, the Golden Jackal, Sambars, Wild Boars, Blackbucks, etc. The timings for safari during the winter months are from 6 AM to 5 PM, and the entry fees are minimal. You can also visit the Bharatpur Palace and the Lohagarh Fort to catch a sight of the marvellous blend of Indian and Mughal architecture.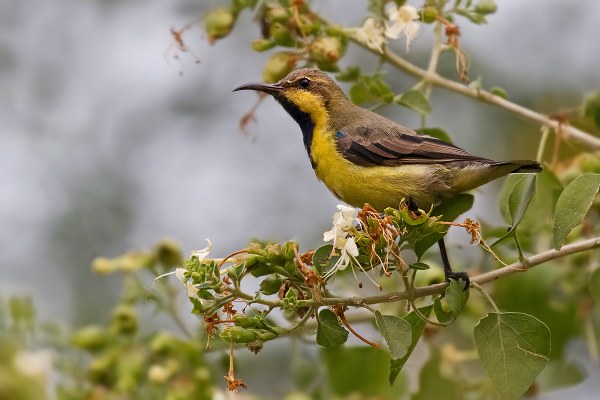 Image source: JuzaPhoto
Distance from Jaipur: 187 kms
Drive Time: 3 hours 15 minutes
7. Chittorgarh
If you have watched the Indian epic period drama film, Padmaavat, you will be aware of the name Chittorgarh. The city is known for the chivalric tales of Rajput men and women and has remarkable historical monuments like the Chittorgarh Fort, Padmini Palace, Gaumukh Reservoir, the temple of Tulja Bhavani, Fateh Prakash Palace, and lots more. Travellers flock here every day to see these majestic sights and learn more about the heroic stories of the Rajputs.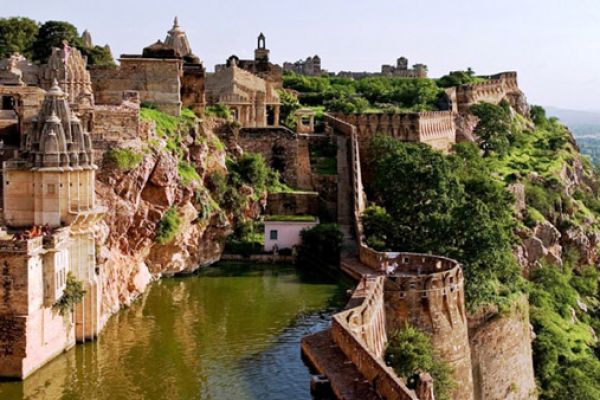 Image source: Rajasthandirect.com
Distance from Jaipur: 300 kms approx.
Drive Time: 5 hours 40 minutes
Featured image source: tourmyindia
We are ready with our bags packed to tour the beautiful state of Rajasthan. Hope yours are too!