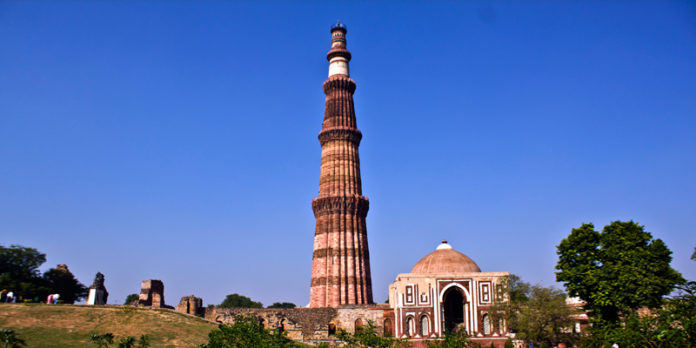 There's no doubt that Qutub Minar is one of the most charming and beautiful tourist spots in Delhi, located in the area of Mehrauli. It was built by Iltutmish after Qutub-ud-din-Aibak started its construction in 1192 during the Delhi Sultanate dynasty. Set within the Qutub Complex that is a UNESCO World Heritage Site, it is surrounded by other historical monuments like the Quwwat-ul-Islam Mosque that was constructed around the same time as the Minar, and the Iron Pillar of Delhi which was built 1600 years ago. But that's enough History lesson for you, right!
There are tons of stuff- from shopping to eating, to do while you are visiting Qutub Minar. So, the next time you are planning to head to Qutub Minar, make sure you indulge in these interesting things to do near the area.
Places To Eat:
The area around Qutub Minar has some of the poshest restaurants with a stunning view of the area. From authentic Asian to Italian food, here are a few places every foodie MUST try!
Qla
With quaint and serene settings, Qla is a luxury restaurant serving pan-European modern cuisine with French, Italian and Spanish influences. It has classical interiors and beautiful outdoor seating as well. Be it a date night with your Bae or an evening out with your friends, this is one restaurant you should not miss out on!
Where: 4-A, Next to Qutub Minar, Seven Style Mile, Kalka Das Marg, New Delhi
Dramz Whiskey Bar & Lounge
How would you like to have a lavish dinner with some yummy cocktails with a stunning view of the Qutub Minar as the background? Sound exotic, right? Dramz Whiskey Bar & Lounge has an array of whiskey cocktails and a variety of single malts and scotch that you can enjoy with the lip-smacking tikkas and Asian food that they are famous for.
Where: 1580/1, KD Marg, Near Qutub Minar, Mehrauli, New Delhi
En – Japanese Restaurant
With authentic and mind-blowing Japanese food enjoyed with delicious Sake, En should definitely be on your "Go-to list" if you are visiting the Qutub Minar. The ambiance is spectacular and makes for the perfect evening once you are done with your tour and sit down to savour some good food and drinks.
Where: 1580/1, KD Marg, Near Qutub Minar, Mehrauli, New Delhi
The Grammar Room
Located right next to the famous Olive Bar and Kitchen, The Grammar Room is famous for its insta-worthy decor and Gin&Tonic drinks. With a tropical theme, the restaurant overlooks the Mehrauli forest and is absolutely worth a shot! Their menu is as unique as their interior, so the next time you are in the area, do not forget to visit this laidback and drool-worthy place!
Where: One Style Mile, Kalka Das Marg, Mehrauli, New Delhi
Places to see:
There are many other heritage destinations that you can explore in and around Qutub Minar as this region is filled with archaeological sites. Some of the important ones are:
Firoz Shah Tughlaq Tomb
Located around 4 kilometers away from Mehrauli is the tomb of Firoz Shah Tughlaq of the Tughlaq dynasty. It is believed that he stayed at this very same area after winning wars and consolidating his vast empire. The tomb he is buried at was built by him as well.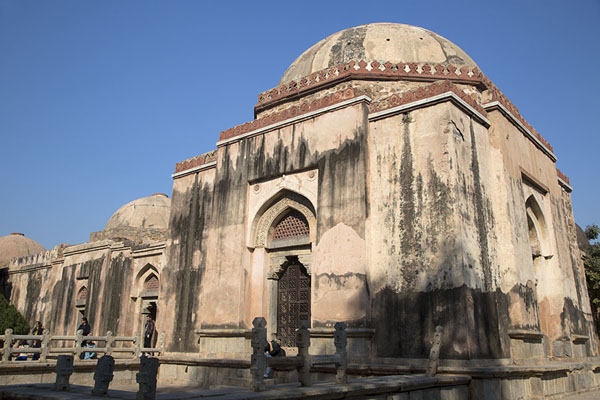 Image source: Around the World in 80 Clicks
Iltutmish's Tomb
Located within the very Qutub Complex itself, this is the tomb of Iltutmish, the Sultan who constructed the Minar. The intricate arabesque and geometrical carvings in the tomb makes it a beautiful sight to behold. The mihrabs ("a niche in the wall of a mosque") are also decorated beautifully with marble.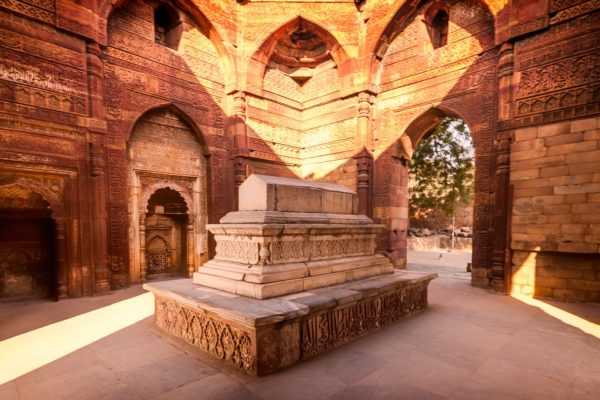 Image source: Indiadarshan.newsyojana.com
Quwwat-ul-Islam Mosque
Located inside the Qutub Complex once again, the Quwwat-ul-Islam Mosque was one of the first mosques to be constructed in India signifying the victory of the beginning to the long reign of Islamic rulers in India. It is beautifully constructed with quartz, red sandstone, and white marble, but with age has decimated. However, it is still a site you should definitely visit!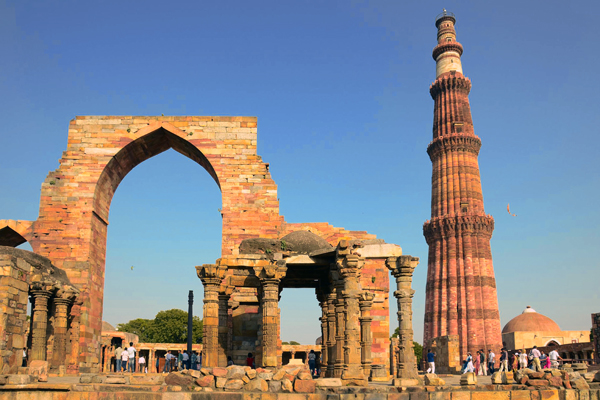 Image source: Ancient Origins
Places to shop:

Mehrauli is known for niché and couture showrooms like Sabyasachi, Manish Malhotra, Rohit Bal, Ogaan, and the likes. So, if you are looking for expensive designer wear for weddings, cocktail functions, or any event, you can take a stroll along the Kalkadas Marg and try on some of the most breathtaking outfits. For cheaper options, there is the Buzzaria Dukaan near the Qutub complex where you can pick up affordable options for footwear, body care, home decor, and the list goes on!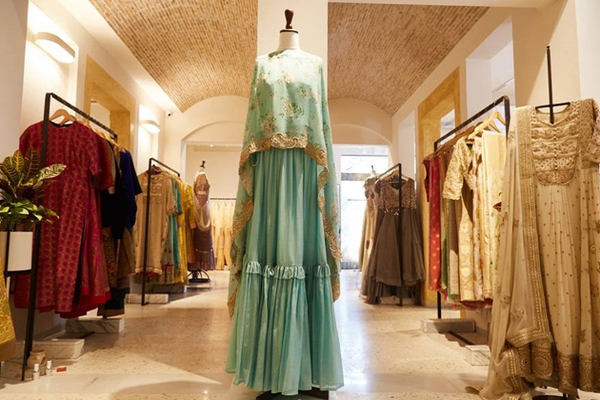 Image source: Retail4Growth
Featured image source: Travel India