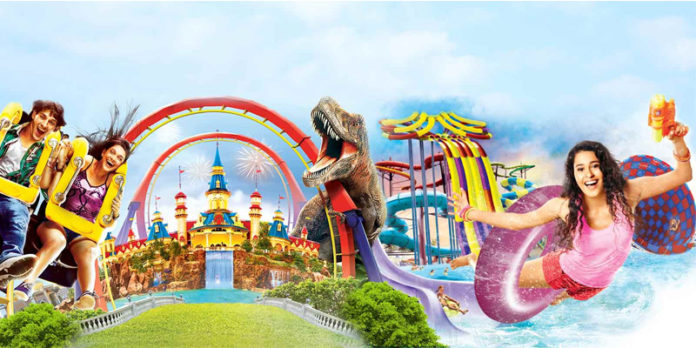 You all have to agree with us when we say whether you are an 8-year old kid, a 17-year old teenager or a mature adult, amusement parks are always the best option for a fun day out with either your friends or family. Agreed?
Especially if you have young kids, spending the day at an amusement park sounds like a perfect day out, right? The excitement of fun rides, splashing in the water during hot Delhi summer days, the thrill is never-ending. If you are in Delhi and looking for the best amusement parks to visit, we have got your back. Check out our list of the top amusement parks in Delhi NCR and never have a dull weekend out!
Worlds of Wonder
Worlds of Wonder is not just one of the largest and most popular amusement parks in India but in Asia. It has 20 fun-filled and unique rides with a world-class water park attached alongside the park with slides and exciting rides. The park is divided into 2 sections for convenience with the family zone on one hand and the teen zone on another. With many delightful rides for every age, this should be on your "To-do" list!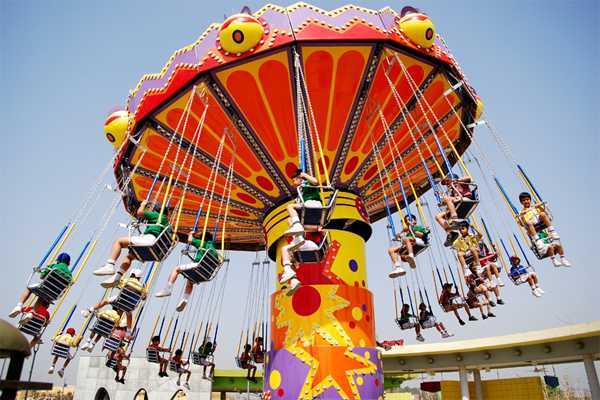 Image source: Zapplon Blog
Where: The Great India Place Mall, Sector-38 A, Noida
2. Adventure Island
As the name suggests, Adventure Island is a park for those seeking exhilarating, exciting rides. With rides like Twister, Rage, Jungle Maze, and much more, there is no shortage of fun here. It is a common favourite amongst the peeps in Delhi and also has fun options for food and beverages. And to top it all, you can also shop till you drop while you are exploring the park.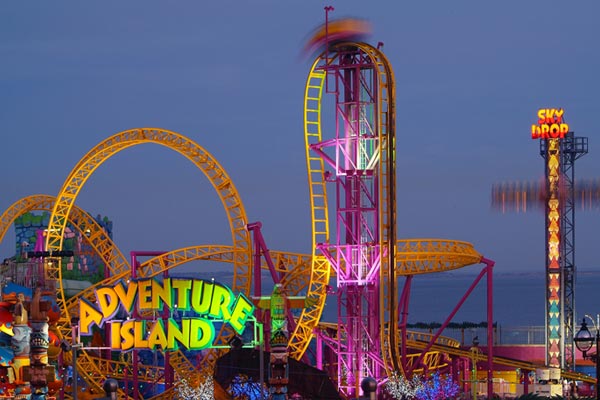 Image source: Holidify
Where: Rithala Metro Station, Sector 10, Rohini, New Delhi
3. Appu Ghar
Even if you are not from Delhi, you will be aware of the name Appu Ghar. It is one of the oldest amusement parks to have been established in India. It was renovated and revamped as Oysters Water park with new and more fun rides. The theme here is that similar to that of a Rain Forest and the variety of water rides here will leave you confused. The main attraction of this park is, however, its 90 feet tall slide, Free Fall that is one of the tallest slides in India. We are definitely excited for this ride ASAP! Are you?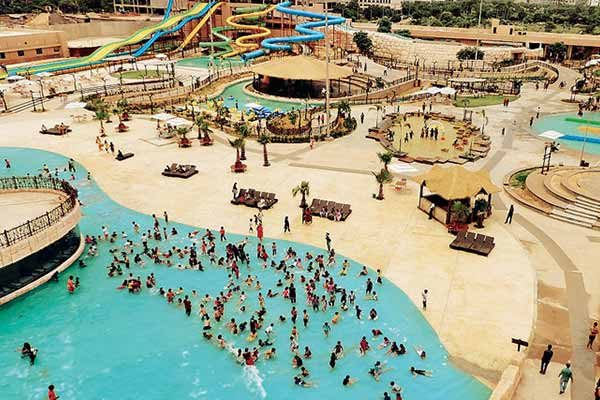 Image source: Udtikhabar.com
Where: Appu Ghar Marg, Behind Huda City Metro Station, Sector 29, Gurgaon
4. Fun N Food Village
With a variety of rides of every kind and a plethora of food options to choose from, this is definitely one of our favourite parks. Spread over acres of land it is the ideal destination to spend an entire day with your loved ones while having oodles of fun. With over 45 rides, you will be spoilt for choice. The main attractions of this park are the wave pool which is the largest wave pool in Delhi and its 400-feet long lazy river. Pack your swimsuits this summer and head there because we definitely are!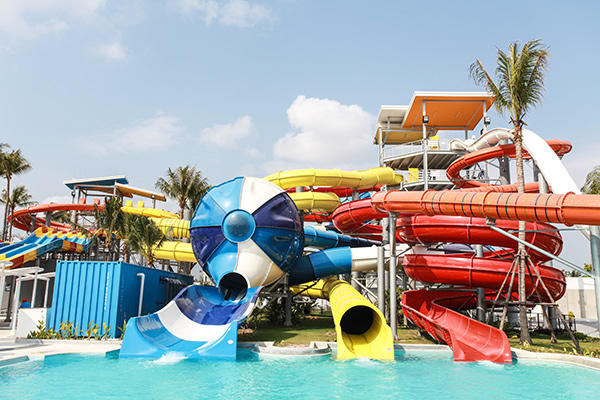 Image source: FabHotels
Where: Old Delhi Gurgaon Rd, Kapashera, New Delhi
5. Entertainment City
Once you enter Entertainment City or famously known as E-city you will notice that the rides are very similar to those of Universal Studios and Disney Land, as they are sourced from the same manufacturers. The main attractions of this park are its state-of-the-art rides, a luxurious 5-star hotel to stay at, and a fine-dine restaurant that makes it one of the top amusement parks in India. What more could we possibly ask for, right? Your little ones would definitely enjoy this!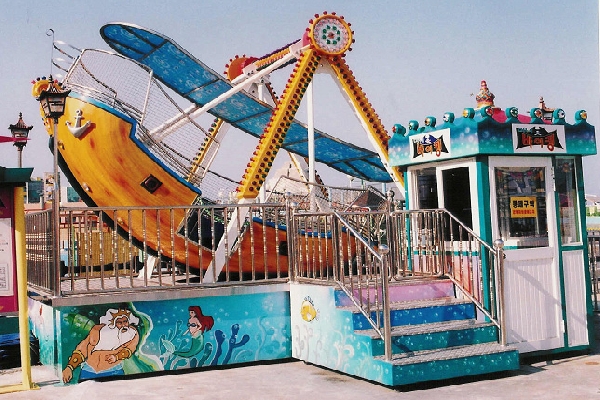 Image source: Indesign
Where: FC-7, Film City, Sector 16A, Noida
6. Drizzling Land
True to its name, Drizzling Land is everything about water! A popular aquatic-themed park, it has plenty of exclusive rides for you to enjoy. A few of the main attractions of this park are its popular wave pool, revolving tower, and the constant party vibe of the park with an in-house DJ who will play all the latest tunes for you to groove on. After all, "Aaj blue hain pani pani" is the constant state of mood for all you water babies out there, right? *Can't wait for summer already!*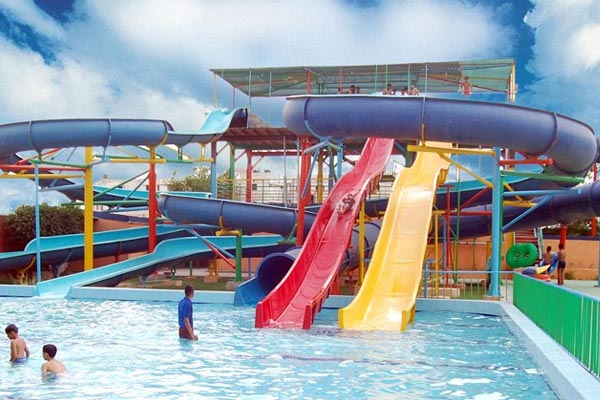 Image source: Post. jagran.com
Where: 8th Mile Stone, Delhi-Meerut Expressway
Featured image source: Pipl Delhi