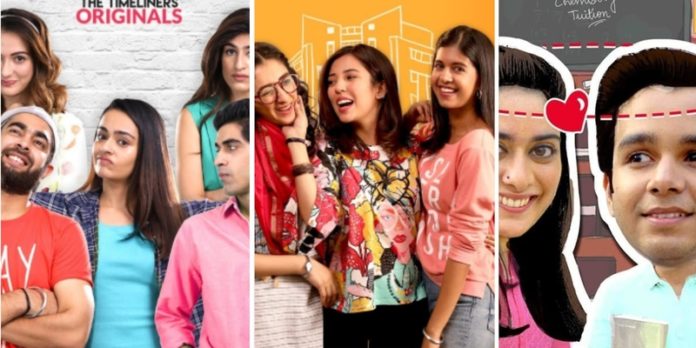 For all the teenagers in Delhi, how many of you are hooked to shows on Netflix and Amazon Prime? We are sure that almost everyone reading this article would respond in positive. Each one of us turns to the internet for our daily dose of entertainment. So, it's no shocker that the Indian entertainment industry has left no stone unturned and given the world of the Internet, some of the most popular and trending shows recently. So, to all the young lads and lasses, next time you are on a hunt for shows, here are the top 5 Indian web series that are too cool for school!
College Romance
Rated as high as 9.1 on IMDB, College Romance by The Timeliners is a fun-filled humorous yet dramatic story of 3 friends who fall in love with people very different from them. The series will take you on a gripping journey of their respective relationships with lots of laughter, drama, and love. We are ready with our popcorn buckets to binge watch this series. Are you?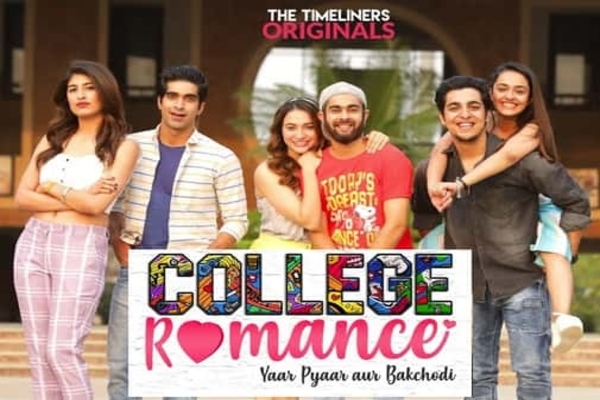 Image source: RVCJ Media
2. Flames
A heartwarming love story by The Timeliners yet again, Flames depicts the story of two high-school kids falling in love. The series will take you on a journey of young romance and heartbreak which is also set in a very 90s vibe. For all the youngsters out there, you will be able to relate to the excitement and nervousness of crushes and "first love", and for all the youth in the 20s, this will definitely take you on a nostalgic trip.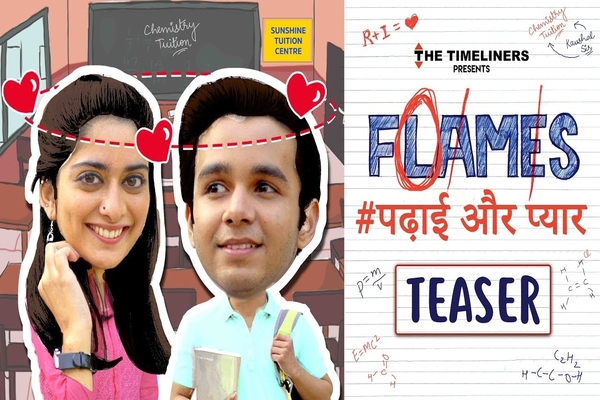 Image source: YouTube
3. Girls Hostel
Girls, how many of us can relate to the stressful yet unforgettable memories of staying in a hostel? Girliyapa's new show, Girls Hostel is totally relatable to everyone who has been or is a hostel'ite. Friendships, rivalry, love, hatred, everything is very meticulously and thoughtfully woven in the series with 4 supremely talented actresses in the lead. We are sure that once you start this series, you will be hooked to it like we are!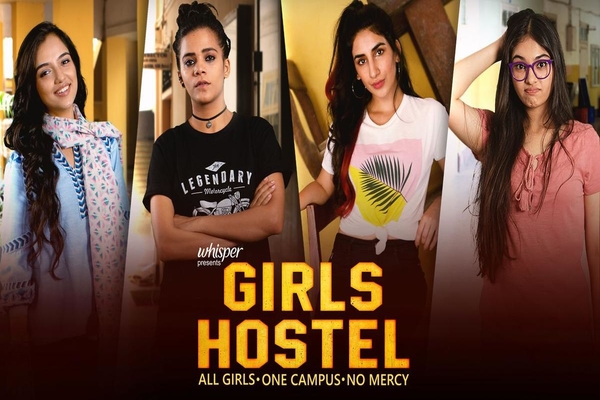 Image source: Scroll.in
4. Laakhon Mein Ek
Ever felt pressurised by your parents to pursue a career you did not want to? Many Indian parents have a stereotyped thought that pursuing Engineering or Medical is the only way a child can have a flourishing career. Based on these lines is a touching story of a young boy who is forcefully sent to an IIT coaching centre by his dad where he realises that this world did not belong to him. A rollercoaster ride of emotions and drama, it is a must watch not just for the youngsters but also for every parent.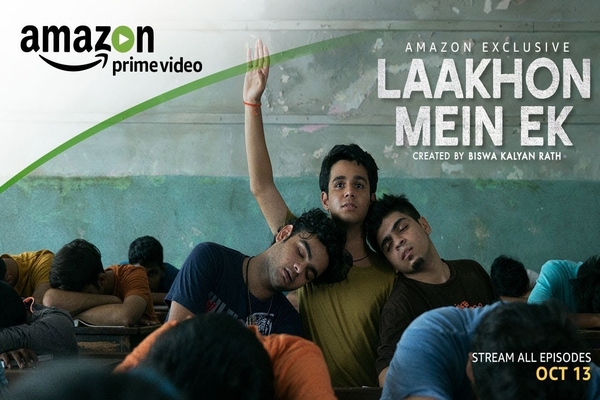 Image source: Quora.com
5. Engineering Girls
Another fun college-centric series by The Timeliners, Engineering Girls made major waves on the internet by depicting 3 young girls filled with hope and full of energy, pursuing their dream and trying to make their mark on the world. The remarkable acting by the entire cast and the simple yet relatable story of every young college student was deeply appreciated making this web series a huge success!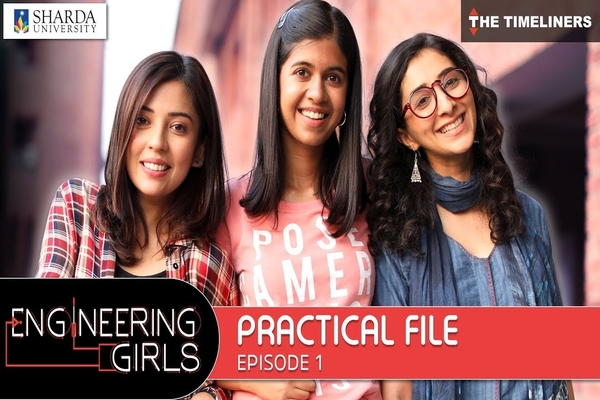 Image source: YouTube
Featured image source: YouTube
We have our Popcorn tubs ready and our favourite show on. Let us know which one was your favourite!