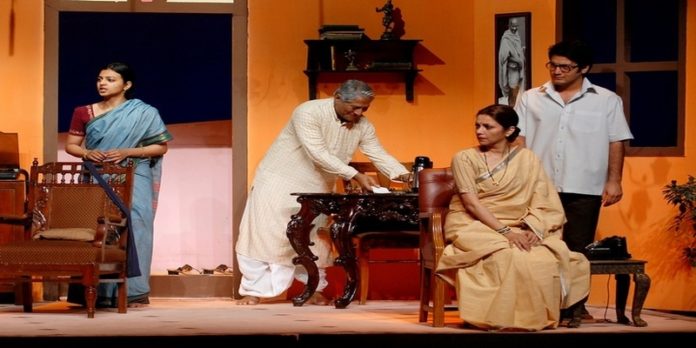 We hope you guys know that Delhi is home to National School of drama, and a lot of Bollywood bigwigs in today's day are its alumni. So there's no doubt that theatre is a big part of Delhi's artistic culture. Even if you are not a theatre person, trust us, checking out a live play is an experience in itself. Whether it's your first or the 100th time, the charm of a live play is definitely unmatchable. If you are a fan of theatre and creative plays or even if you are not, these interesting plays are a must watch this month!
Mahabharata- The Epic Tale
Now, we all know the epic story of Mahabharata. The ultimate battle on the fields of Kurukshetra between the Kauravas and the Pandavas has left us with an impressionable knowledge of history. But, what we did not learn was the small yet significant relationships that ensued in the play. A play by Felicity Theatre, it depicts a narrative by Mother Earth. This play focuses on the selfless, unconditional, and true friendship between Duryodhana and Karna. So, if you are a history buff or have enjoyed reading/watching the Mahabharata, you will not want to miss this one.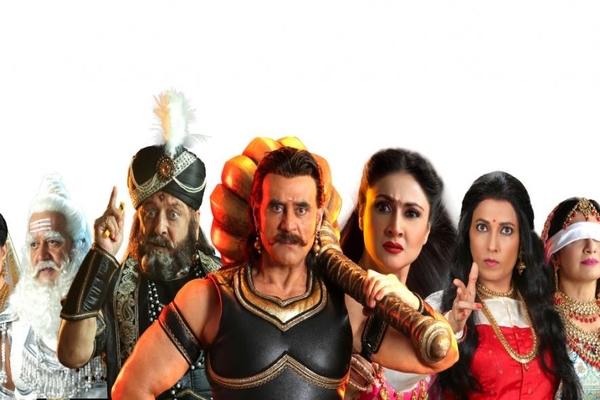 Image source: Hindi First Post
When: 19th-20th January
Where: Kamani Auditorium, Janpath
Cost: Rs. 700
2. Kanyadaan
Exploring the theme of modern-day feminism and written by one of the most talented playwrights, Vijay Tendulkar, Kanyadaan portrays the metamorphosis of a daughter from a high-class political and liberal family. She gets married to a man who is socially inferior to her but is extremely talented, and then it divulges into the changes she goes through when she becomes a mother. The depiction of superb interaction between social changes in India and the various textures of modernity has earned this play over 50 shows in India and abroad!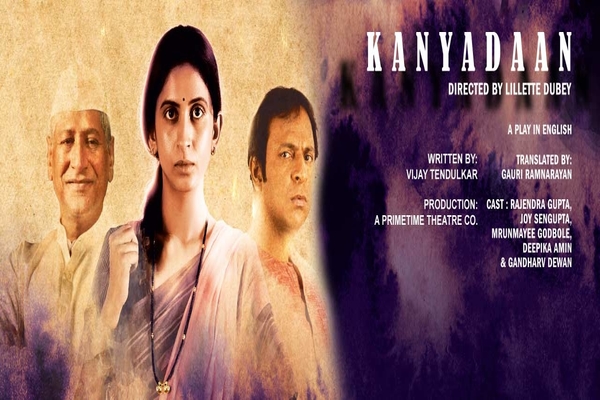 Image source: BookMyShow
When: 17th January
Where: Kamani Auditorium, Janpath
Cost: Rs. 700
3. The White Saree 
A brainchild of Amit Tiwari, The White Saree is a musical dance and drama production based on realistic fiction. It explores the topic of sexual and gender suppression in today's modern world and how people lead a suffocating life by repressing their urges, which is been beautifully depicted by the actors. The way the various characters explore their sexual dilemmas while wanting to deflect from the same due to the established moral grounds by our society is what makes this play a treat to watch!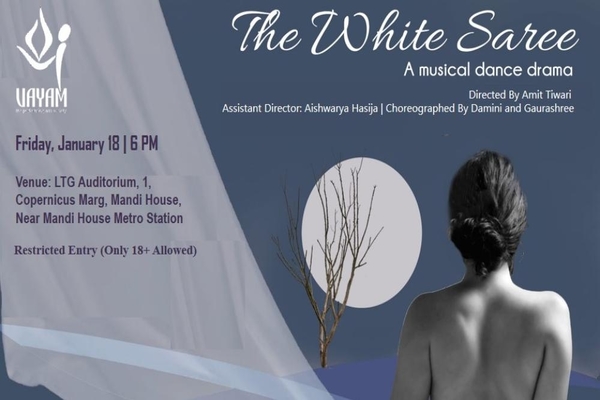 Image source: Events High
When: 18th January
Where: L.T.G Auditorium, Connaught Place
Cost: Rs. 150 onwards
4. Purity – Sukhmanch Theatre Festival'19
A collection of brilliant short stories depicting humour, drama, and pertaining social issues, Purity, by Shilpi Marwaha, will leave you speechless! With four different stories, she has created an excellent adaptation of Anton Chekov's "Misery" and Swadesh Deepak's "Tamasha" and explored topics such as inter-caste love, the story of eunuchs in India, and tussle to fight the standard norms of society. If you want a night where you can experience a roller coaster of emotions through a fantastic dramatisation, then do not forget to book your tickets today!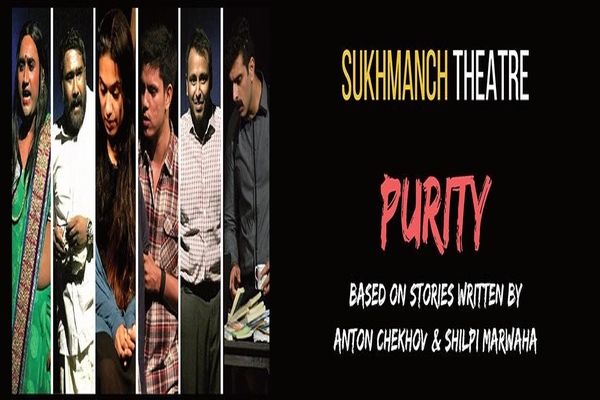 Image source: Events High
When: 20th January
Where: Lok Kala Manch, Lodhi Road, New Delhi
Cost: Rs. 100
5. Jab We Separated
Now, who wouldn't want to know the story of two lovebirds who got married in Jab We Met post their wedding? With incredible actors like Shweta Tiwari, Rahul Bachar, and Rakesh Bedi, this play narrated the story of a couple going through a rough patch in their marriage with issues like constant nagging at each other and infidelity. It depicts how couples in the modern scenario are so quick to the option of filing for a divorce instead of working things out. The court, however, thinks otherwise and gives the couple 6 months to try working their marriage out.  With humour and drama gripping you till the end, trust us that you will love every minute of this play!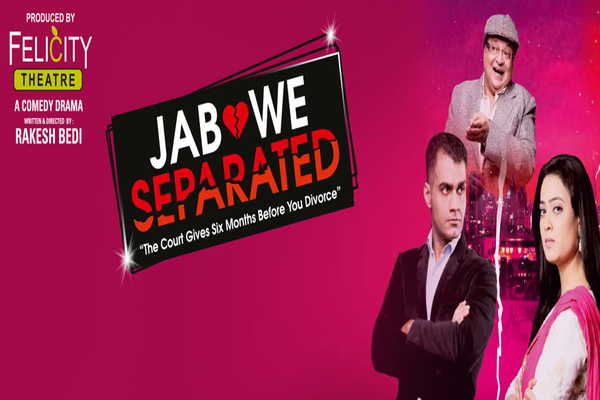 Image source: BookMyShow
When: 26th January
Where: Kamani Auditorium, Janpath and Epicentre at Apparel House, Gurgaon
Cost: Rs. 300 onwards
Featured image source: Theatre Olympics