With a month full of festivities around, the entire nation is gearing up to celebrate the oncoming harvest season in their own traditional way. From Makar Sankranti in the North to Pongal in the South, it is fun and food everywhere. Similar to Makar Sankranti, Pongal is also a harvest festival celebrated in the southern states, especially Tamil Nadu. It is dedicated to the Sun God, Surya, and is a 4-day long affair. The word "Pongal" literally translates to "boiling over" that is signified in their famous Pongal dish as well that is a rice-based sweet which is cooked until the pot overflows. From rangoli making festivities (kolam) to shopping and feasting on mouth-watering dishes, we can already feel the vibe of Pongal in the air.  If you are in Delhi and craving some yummy Pongal food, we've got you covered. Check out these super yum Pongal dishes and places where you can find them in Delhi.
Chakkara or Sakkarai Pongal
The most popular dish consumed during the festival is called Pongal itself. This variant called Chakkara or Sakkarai Pongal, which is a dessert cooked by boiling rice in milk with jaggery. Ingredients like grated coconut, cashews, and cardamom are added according to one's taste. Next time you are craving for something sweet, do try out this yummy Pongal.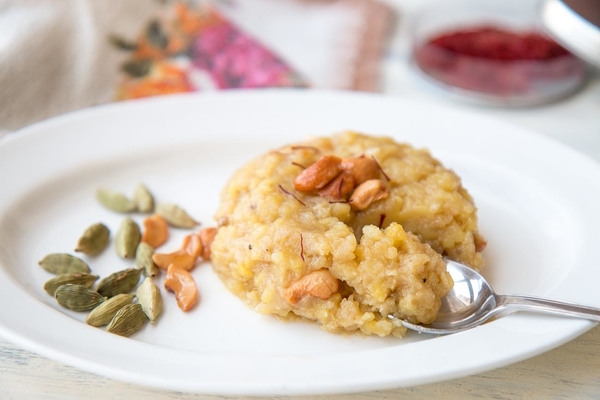 Image source: Archana's Kitchen
Where to find it: Saravana Bhavan, P-13, Connaught Circus, Connaught Place, New Delhi
2. Ven Pongal
This is the savoury version of Sakkarai Pongal and is the most popular delicacy during the festive season. The dish is cooked with rice and moong dal in ghee with mild spices and cashew nuts. It is often consumed as a breakfast dish and during the festive season, it's cooked in almost every household. You can eat it as it is or mix it with sambar and chutney.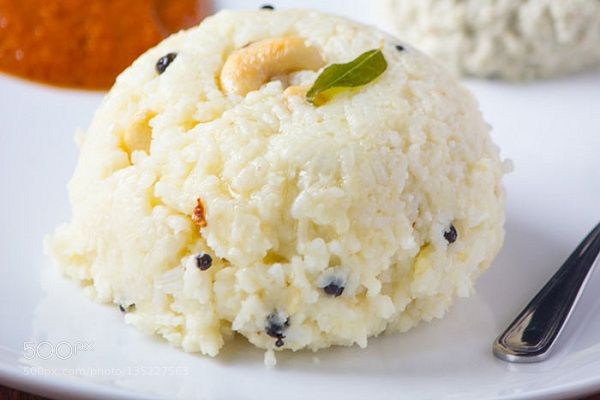 Image source: Pinterest
Where to find it: Guruprasad Udupi, DDA Shopping Complex, Phase 2, Munirka, New Delhi
3. Murukku
When it comes to an evening snack during Pongal, Murukku bags the prize! It is made of urad dal and is a crispy mouth-watering snack that is not just delicious but is wholesome as well. During Pongal, Murukku is a common favourite for all during tea time. We already are munching on ours!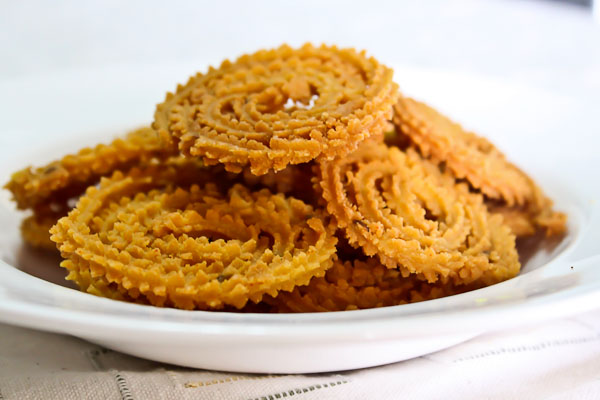 Image source: Archana's Kitchen
Where to find it: Juggernaut, HS-16, Main Market, Kailash Colony, New Delhi
4. Paal Payasam
The equivalent of kheer in the northern states, no list of South-Indian delicacies can be complete without their world-famous payasam. It is a creamy dessert made out of rice, milk, and cashews as its main ingredients and filled with a variety of nuts that forms a flavoursome crust. It's the perfect dessert to end your Pongal meal.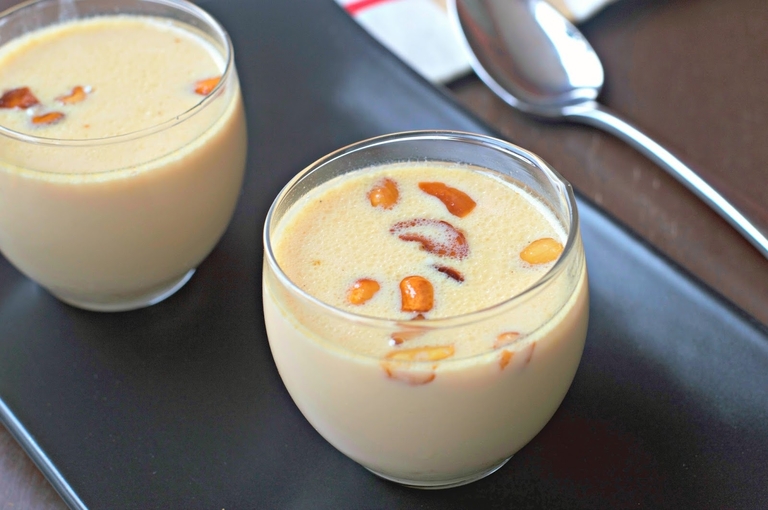 Image source: hungryforever
Where to find it: Mahabelly, MA-A05, Ground Floor, DLF Place Mall, Saket, New Delhi
5. Coconut Rice
This is a mild and light flavoured South Indian dish that is a popular choice during Pongal. It can be cooked either in coconut milk or in coconut oil for the flavour and is usually served with appetizing curry, piping hot! The burst of flavours that this dish has is what makes it really popular, plus it is super healthy as well. So this Pongal if you want to taste something hatke from the ordinary, this should be your go-to choice.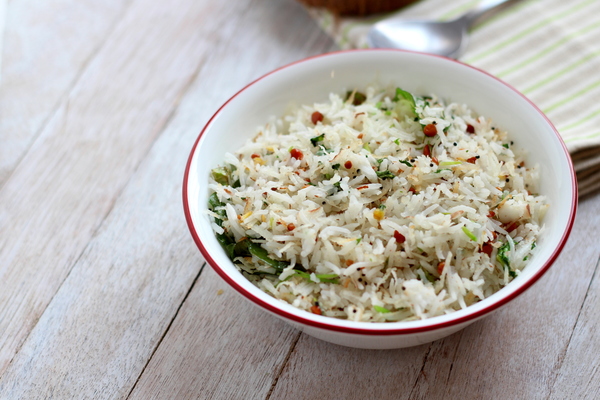 Image source: WeRecipes 
Where to find it: Sanadige, 22/48, Commercial Centre, Chanakyapuri, New Delhi
Featured image source: What's Up Life
Which one are you planning to eat this Pongal?