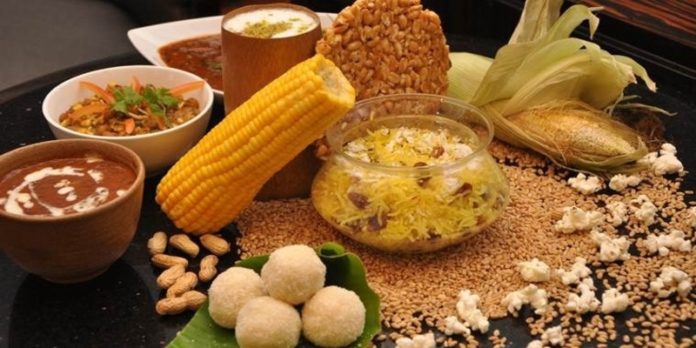 Come January and we all know that it is the start of Indian festivals in full swing. One after the other, the entire nations sees a string of festivals, majorly linked harvesting season. Now, who does not enjoy participating in the Lohri preparations, dancing to some Bihu tunes or devouring scrumptious food during Pongal?
Makar Sankranti, a festival dedicated to the Sun God, Surya, is celebrated to mark the beginning of the harvest season and the start of longer days, implying the end of winter. It is the festival when the entire clan comes together to celebrate joy and happiness with fun activities like melas, special Makar Sankranti food, which imbibes a sense of harmony among everyone. Food, being a very important part of this festival cannot be missed out on.
If you are looking for the best places in Delhi-NCR to enjoy the specials of this season, then here's the list curated only for you.
Til Laddus
This festival is popular for the preparation of Til (Sesame) or jaggery laddus throughout the country. These tasty laddus are roasted and crispy to taste. It is sweetened with jaggery and tastes absolutely delicious when had with milk. And the best part is, it is the yummiest way to replenish your calcium levels. Isn't that literally sweet?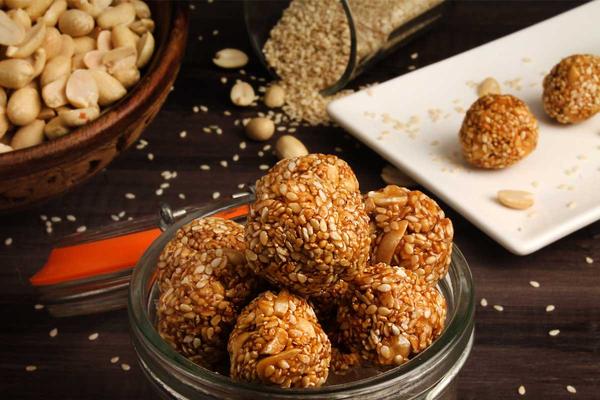 Image source: Neelam Foodland
Where to find it: Nathu Sweet's Pastry Shop and Restaurant, Sunder Nagar, New Delhi
2. Khichdi
Having been brought up in an Indian household, we have all had our mothers and grandmothers prepare mouth-watering Khichdi for us, right? For those who are not aware, this is an Indian traditional dish that is a mixture of rice and lentils cooked in a specific proportion. There are many variants to it but the Moong dal ki khichdi and Bajre ki khichdi are the most famous ones. During Makar Sankranti, it is one of the most popular dishes for all the regions observing the festival and is definitely one of the tastiest items on the platter.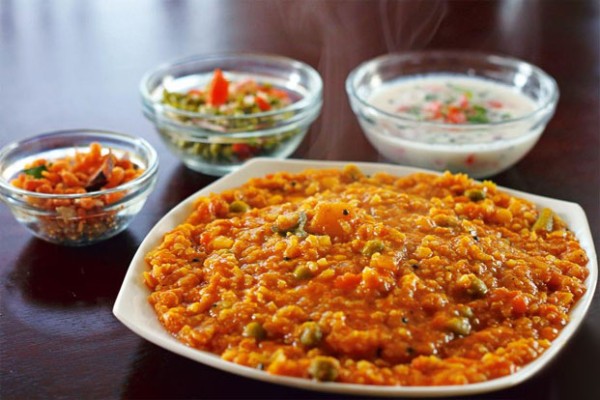 Image source: Travenix
Where to find it: Satvik Rasoi, D-14-193, Sector-7, Rohini, New Delhi
3. Gajak
While reading this list, how many of us are craving for desserts already? Here's adding another one to your list. A popular dish that is prepared in Madhya Pradesh during Makar Sankranti, Gajak is a popular dessert made using sesame seeds, groundnuts, jaggery mixed with desi ghee and sugar and the cooled off on a ghee coated tray. It is not only lip-smacking to taste, but also is healthy and hence is very popular across the northern states.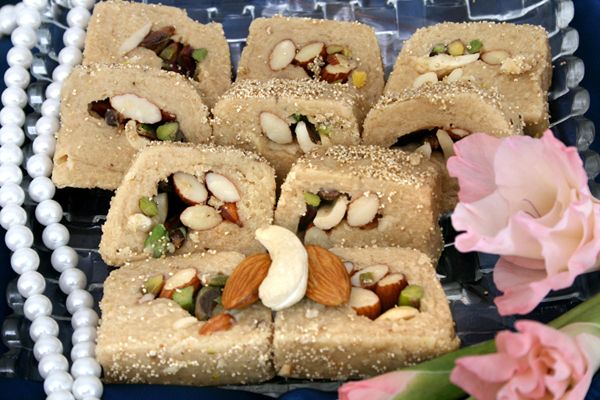 Image source: Rajasthan Direct. com
Where to find it: Morena Gajal Bhandar, 1818, Sher Singh Bazar, South Extension I, New Delhi
4. Undhiyu
Popular in Gujarat, Undhiyu is another famous Makar Sankranti dish that is a mixture of vegetables like yams, eggplant (brinjal), broad bean seeds (surti papdi), and green or unripe bananas. The dish is cooked in an earthen pot that is hung upside down and served with Indian breads like poori and bajre ki roti. TBH, our mouths are watering already!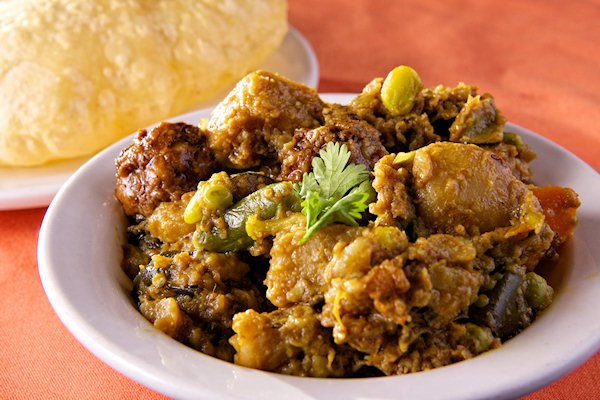 Image source: Vinod cookware
Where to find it: Suruchi Restaurant, 98, 15A/56, WEA Karol Bagh, New Delhi
5. Appalu
This dish originated from the Andhra region in the south and is served popularly during the festival of Makar Sankranti as a sweet snack. It is made out of rice flour, wheat flour (maida), and sweetened with jaggery. The dough prepared is then deep fried in oil to create a crispy dessert snack.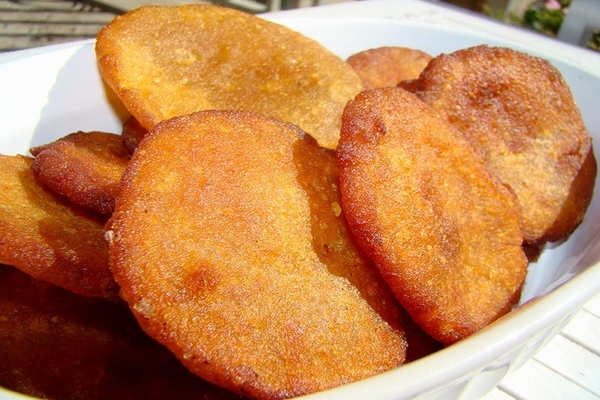 Image source: Manjula's Kitchen
Where to find it: Juggernaut, HS-16, Main Market, Kailash Colony, New Delhi
We are definitely heading to these places for a treat this Makar Sankranti. Are you?
Feature image source: Navi Mumbai. com