A child's mind is always full of curiosity and they are always willing to learn about the world. And why not? After all, childhood is the most important phase of anybody's life. Whatever you experience during this time stays with a person for a lifetime. In fact, childhood experiences have a major part to play in how a person develops their personality as an adult. Which is why people, it's extremely important to let your kids play, have loads of fun, and learn at the same time. How? Well, check out this list of some exciting events happening in Delhi-NCR for the young ones.
3rd Gurgaon Literature Fest
Reading is a habit that one needs to inculcate during his or her childhood for us to usher into a world of knowledge and vocabulary. The Gurgaon Children's Literature Festival (GCLF) is now giving young children a great opportunity to develop and explore the world of books and literature that will surely help them learn a lot and explore their creativity. There will be an author's hub where popular children's authors will be reading out their books to the young crowd, an interactive session for kids to sharpen their knowledge, and more fun activities for the young ones. Can't miss this one, Delhi!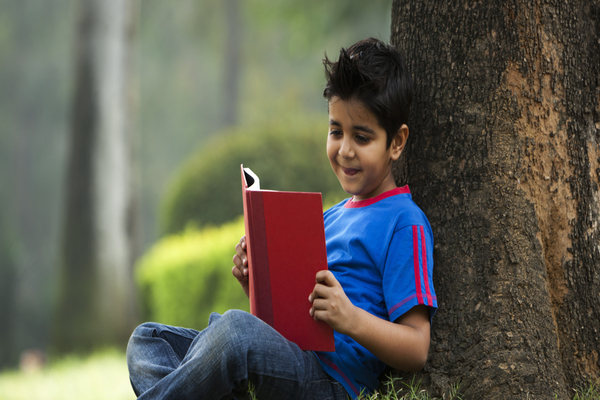 Image source: The Better India
When: 19th – 20th January
Where: Vega School, Sector 48, Haryana
2. Winter Robotics Camp
Robotics is the future of science! With various breakthroughs in the scientific field related to robotics, children are getting more and more interested in it. RoboClub is hosting an exclusive Robotics camp for your little Einsteins, which would include activities like doodling with 3D pens, building and programming their own bots and much more! It is an excellent platform where your little ones will learn the science of critical thinking, problem-solving, and research.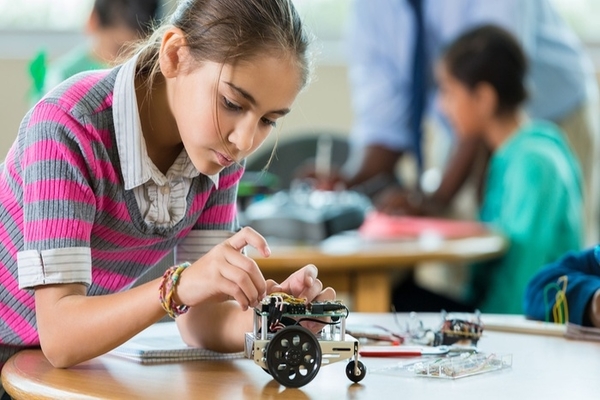 Image source: Groupon
When: 9th – 12th January, 10.30 AM – 12 PM
Where: Excelsior American School, Sector 43, C2 Block, Gurgaon
3. Kids Fair in Gurgaon
With the best fair in town for kids full of entertainment, joy, and lots of fun, the Kids Fair in Gurgaon is definitely a carnival of happiness you cannot miss! The fair will have various activities like games, art & crafts, different types of competitions, shopping, fun rides, fashion for kids, role-plays, science exhibits and will also have stalls serving yummy food. It also has various team building and edutainment activities like innovative and interactive sessions to stimulate the brain. Sounds like the perfect package, right?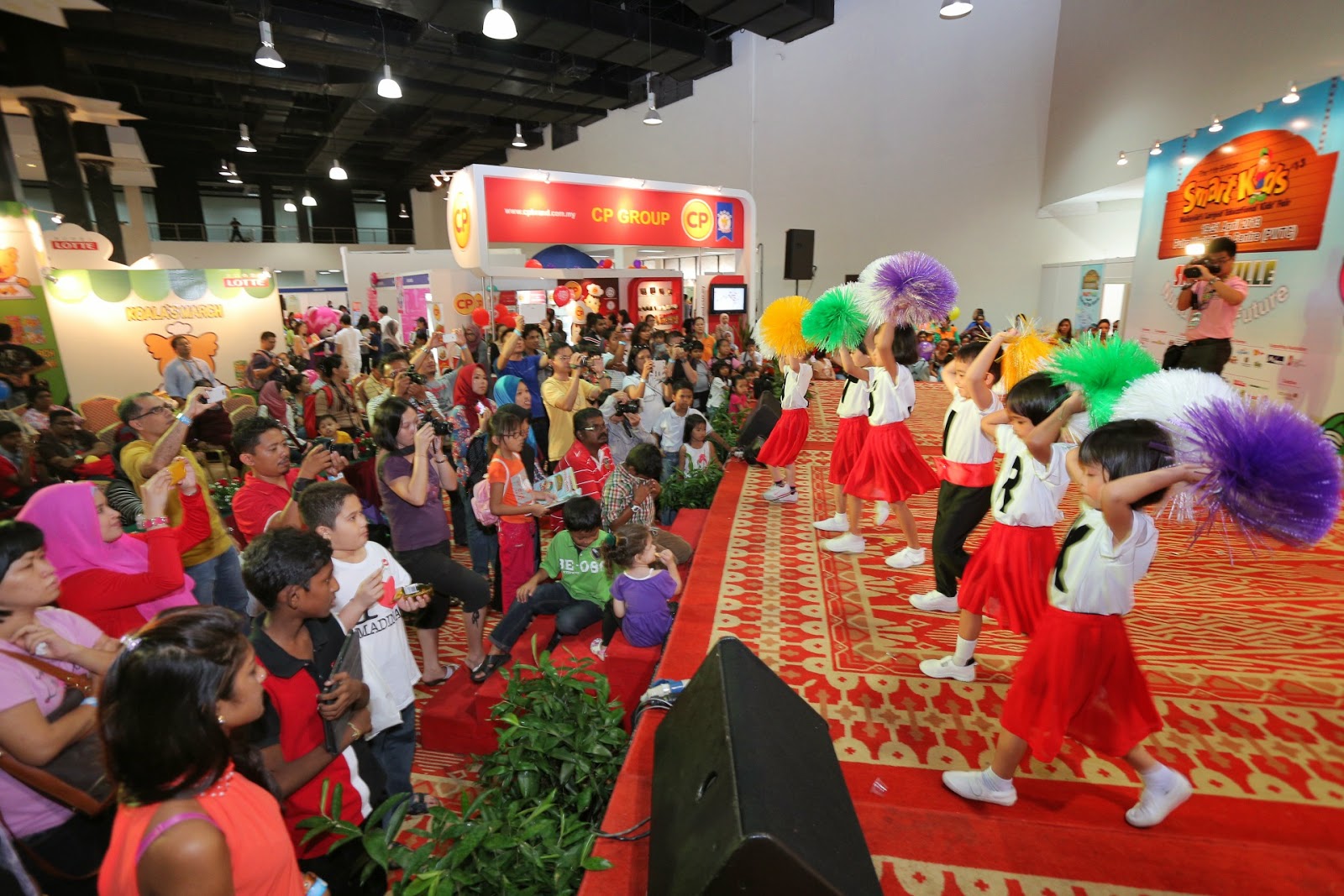 Image source: Share Your Essays.com
When: 15th – 17th March 2019
Where: Tau Devi Lal Sports Complex Medicity, Sector 38, Gurgaon
4. Hour of Code – With Team at Crack The Code
Now, don't we all know that children have a curious mind and love to learn about how to invent little things on his or her own? If your child is the same, then this is one event you should take your little one to explore the world of science and invention. It is an extremely engaging workshop in Computer Sciences which will also talk about what it takes to create the products and apps of tomorrow so that your young budding talents can make use of their creativity in a manner that is fun yet knowledgeable.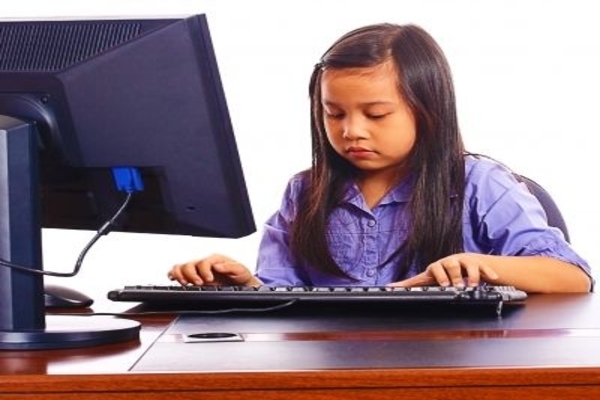 Image source: Pinterest
When: 2nd February, 11 AM – 1 PM
Where: Rayz International, Sector 19, Noida
5. Adventure in the Arctic Region At Orange Octopus
If you are a parent who is an enthusiast of the nature and environment and want your kids to learn the same, then bring them to the Adventure in the Arctic Region At Orange Octopus event where they will learn all about the Arctic region including how Eskimos live and the science of igloo huts, the presence of wildlife in such areas, polar bears, seals, and many other along with learning some fun facts about how people live there in such harsh climatic conditions. After all, kids, today, need to learn about the conservation and preservation of the melting polar caps to build a better and a more sustainable future.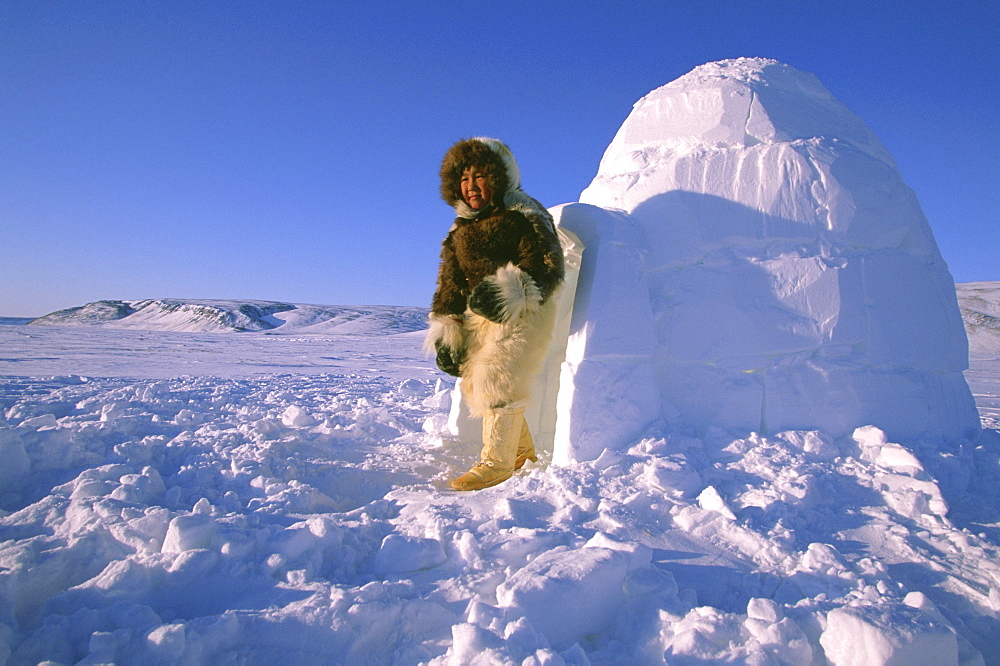 Image source: Robert Harding Blog
When: 15th January, 11 AM – 12 PM
Where: 36 Western Avenue, Sainik Farms, Delhi
6. Lego Robotics Santa & friends
With modern technology ruling the world, why leave your child behind from learning the cool mechanisms of robotics? This event, hosted by the Robo Club, will familiarize children to simple machines using fun and challenging Lego projects. They will also get to explore the mechanisms of simple machines and tools like gears, levers, pulleys, wheels & axles and build actual working models in each session. Now, let's get our little Bob The Builders enrolled already!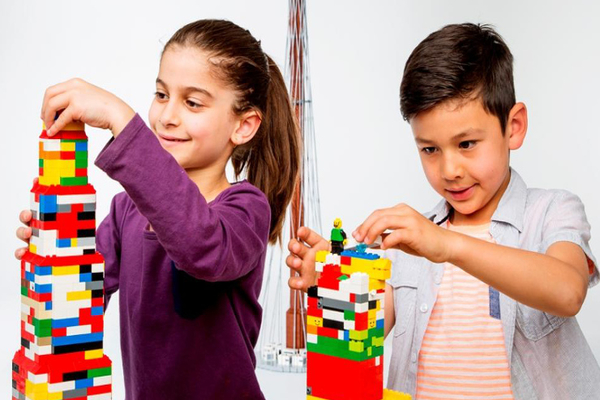 Image source: Kiddiwinks
When: 11 Jan, 12 PM
Where: Chirag Enclave, Opposite Nehru Place, New Delhi
7. The Magic Finger By The Beehive
Another interesting storytelling event is being conducted by The Beehive N Spin A Yarn. This event will witness the narration of Roald Dahl's books with a twist and an adaptation of the same. Societal issues that children deal with like bullying, topics our kids should know more about like wildlife and nature, and fun session related to magic and understanding another's perspective will be taking place here. This is one event you should definitely sign up your kids for as it will not only broaden their outlook but also help them grow as individuals.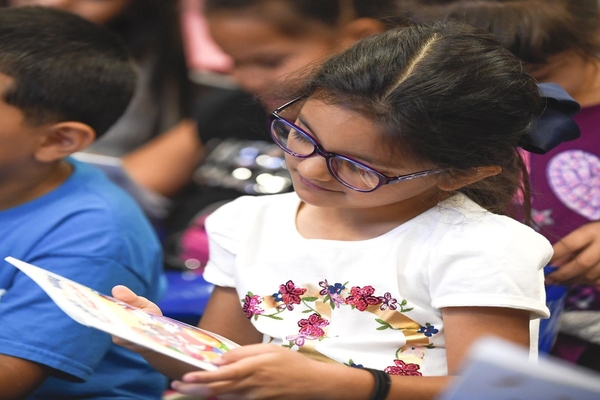 Image source: The Facts
When: 10th – 31st January, 4.30 OM – 6 PM
Where: The Beehive, 67A, Block C, Sector 43, Gurgaon
8. KNMA Kukdukoo Lit Fest
We all know the importance of books and the inculcation of the habit of reading in kids. The more books a child reads, the more it flares his or her imagination. Kukdukoo Lit Fest in association with Kiran Nadar Museum is hosting India's first interactive 2-day long literary festival where kids will not just listen or read a particular story but will create their own world of fantasy through stories. There will be over 40 authors, artists, and storytellers from all over the works who will guide your little one to enter the magical world of books. Parents, if you haven't signed up for this fest yet, we recommend that you do it right away!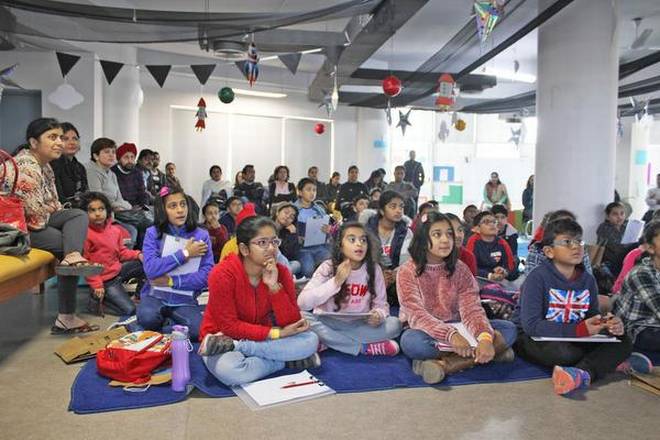 Image source: The Hindu
When: 2nd – 3rd February
Where: Plot No 3A , Sector 126, Noida
Featured image source: Shutterstock