The elderly group is often ignored when it comes to innovative products that could make their life easier and simpler as with progressing age.The body's strength and endurance relatively lower and they need more help and support. But today, thankfully, many manufacturers and designers have understood this need and have come up with unique products that aid the elderly to make life easier for them.
Carvaan Music Player
A portable music system that contains around 5000 Hindi classic songs (yes!), this is the perfect gift that you can gift your mom dad or to your grandparents. It's very simple to operate and is similar to a walkman and can be handled by one and all. After all, there's nothing better than watching them hum to Kishore Kumar and Lata Mangeshkar's classics, right?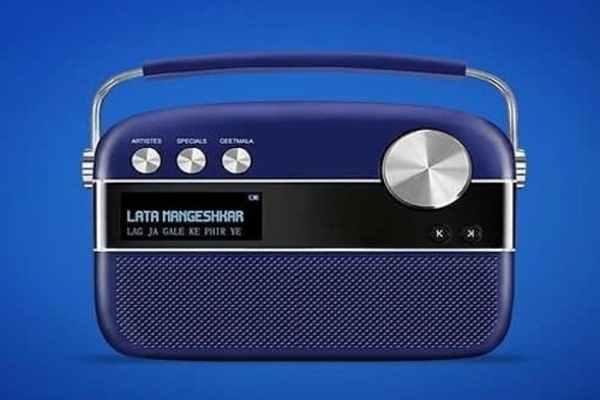 Image source: IndiaMart
2. Non-Electric Air Purifier
With the pollution in Delhi reaching unbeatable numbers, air purifiers have become an essential commodity. These non-electric air purifiers come in a sack-like bag and not only purifies the air around you, but also removes bad odour, allergens, and prevents mold. It is portable and extremely easy to use for the elderly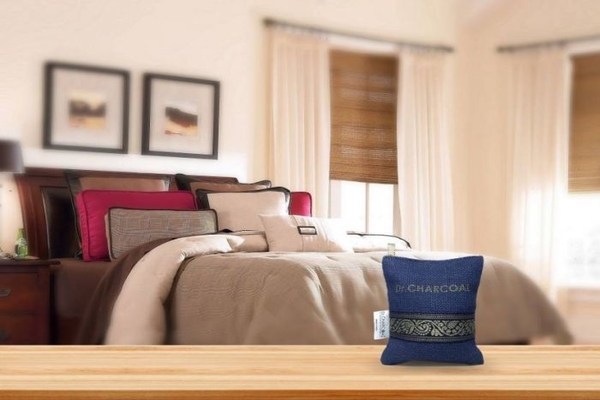 Image source: Seniority
3. Pill cutter
This might not be a path-breaking discovery but nonetheless is an extremely important product for seniors. So many times they need to take pills with half the dosage and need to cut the pill into half. This product does it neatly for them as it takes almost zero efforts to cut a pill which would otherwise take a lot of effort and time.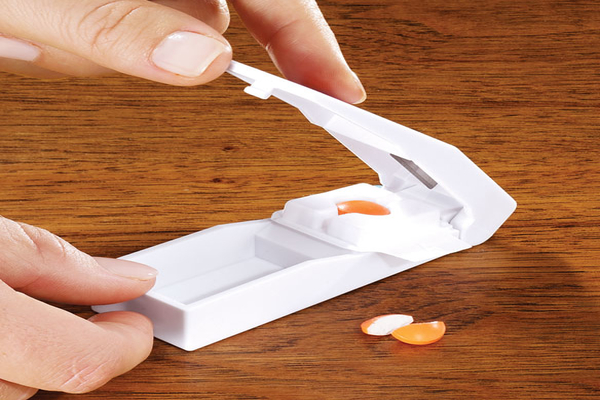 Image source: Easy comforts
4. Durable Foam Toilet Raiser
Many-a-times the elderly find it difficult to sit on the low commode seats that can be quite stressing. It can also hurt their back since the surface is quite tough and there's not enough back support. Old is Gold Store has come up with a long-lasting foam toilet raiser that can be fitted easily and is extremely comfortable to use as well.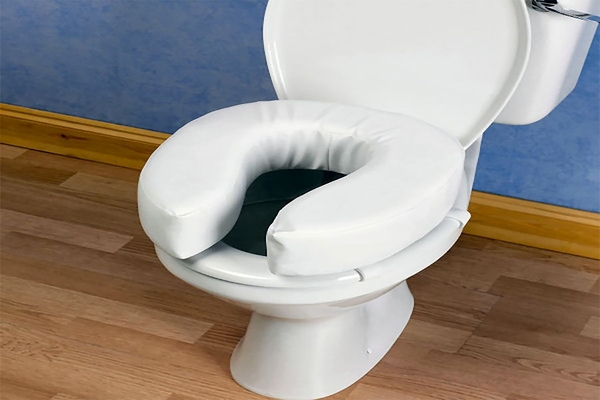 Image source: Welcome mobility
5. The New Back Rest for Yoga
Everyone needs to healthy and stay fit. Yoga is very beneficial not just for the body but for the mind as well and is especially very effective for the elderly as it is easy and one can do it in the premises of his or her house. The New Back Rest for Yoga is the perfect equipment to give you a stable back support so that you can continue your workout for a longer session without the least of discomfort. All you need to do is buckle it up from the back as you take your seat and the backrest will remain in the upright position until you unbuckle it, giving ample support for you to be able to do the yoga poses.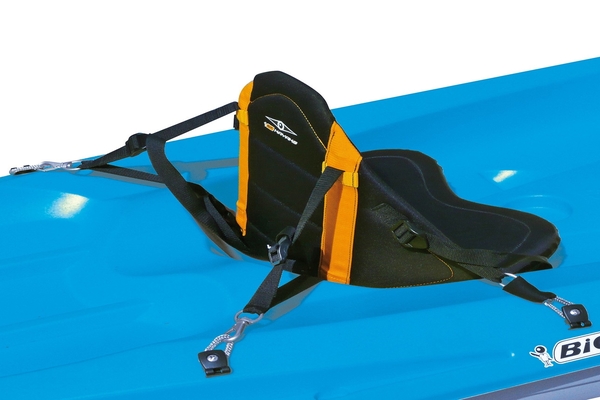 Image source: Bic Sport
6. Heel Anti-Crack Set
Protect the delicate skin of your feet from the harsh dry weather and pollution with this Anti-Crack Heel Set. It is very simple to use and will fit your foot like a glove protecting it from damage and has Orthopedic Silicone Heel Protectors that will help you walk without any issue. It also reduces the fine lines of aging.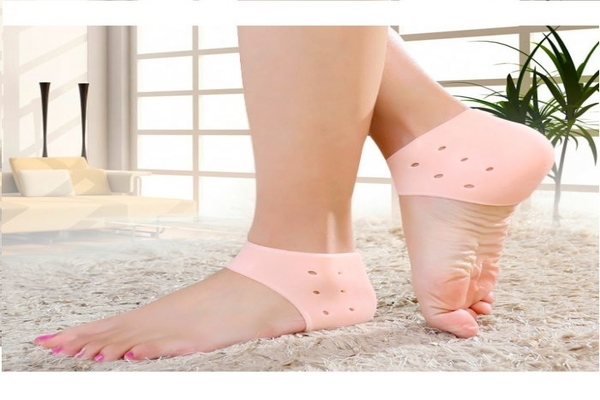 Image source: Seniority
7. Cushion Massager by Omron
Omron is a well-known brand known to design wellness products for seniors. This ergonomic massager not only cures chronic pain but also relieves stress. It applies the science of acupuncture that is known to prevent and cure any kind of body pain and is super handy and convenient to use as well. All you have to do is just lean back, relax and let it do the rest.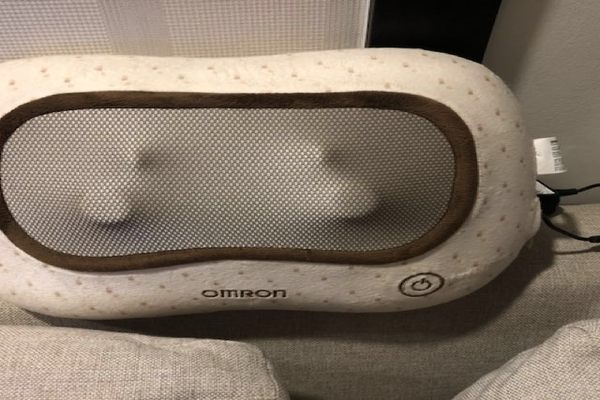 Image source: Carousell
Featured image source: Huffpost India