If you are in Delhi and have not visited Jama Masjid yet, you should go there TODAY! And even if you have already, this place deserves a visit over and over again! Built during the Mughal dynasty by Emperor Shah Jahan and set in the rustics of Old Delhi, it is one of the oldest marvels of architecture in the city. This area is one of the most famous and buzzing tourist spots in Delhi-NCR, given that is surrounded by heritage spots. It's also home to the best culinary experience you will ever find. Let's take a tour around the vibrant and bustling area of Jama Masjid and explore everything interesting one can do around here.
Places To Eat:
By now a true blue Delhiite knows that there is no other place that serves Mughlai cuisine as good as the places in Jama Masjid. If you are headed there, some of the places you MUST try are:
Karim's
Home to the best kebab and curries in the area, Karim's is the oldest and most popular restaurant in the area. You can take your pick from their mutton seekh kebab or their variants of korma and trust us, you will be begging for more!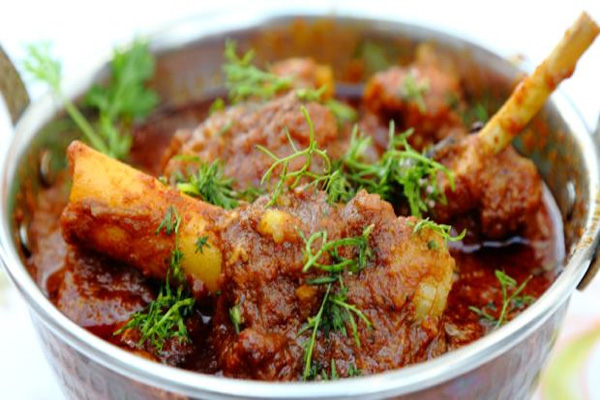 Image source: Pipl Delhi
Al Jawahar
Known to have been a favourite of Pt. Jawaharlal Nehru, this restaurant is always full as it serves the best Nihari and Mutton stew in town. All their food items are very unique in taste and their chefs make sure that everything is of top quality.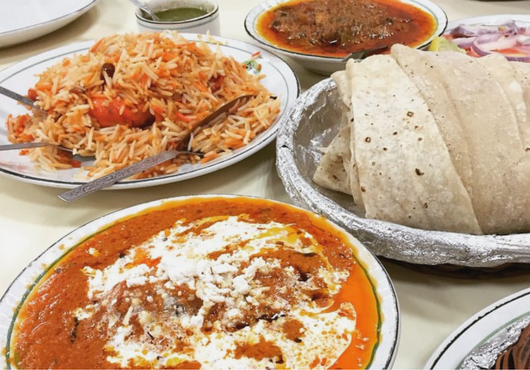 Image source: Brown Paper Bag
Aslam Chicken Corner
How would you like to have your chicken kebab oozing with butter? Mouth-watering, right? Head to Aslam Chicken Corner for the most delicious tikkas, kebabs, and butter chicken that will make you forget all the other delicacies you have tried before.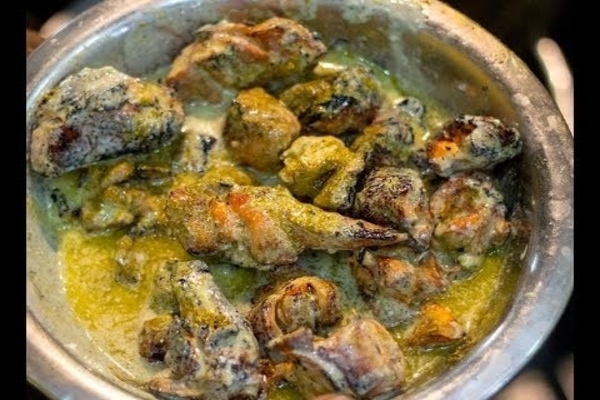 Image source: YouTube
Cool Point
If you have a sweet tooth then you simply can't miss the Shahi Tukda served at Cool point made with desi ghee. For those of you who don't know what Shahi Tukda is a royal Mughlai dessert made by deep frying bread crumbs and coating it with sugar syrup and condensed milk. This is one dessert that you HAVE to try while on your gastronomic tour.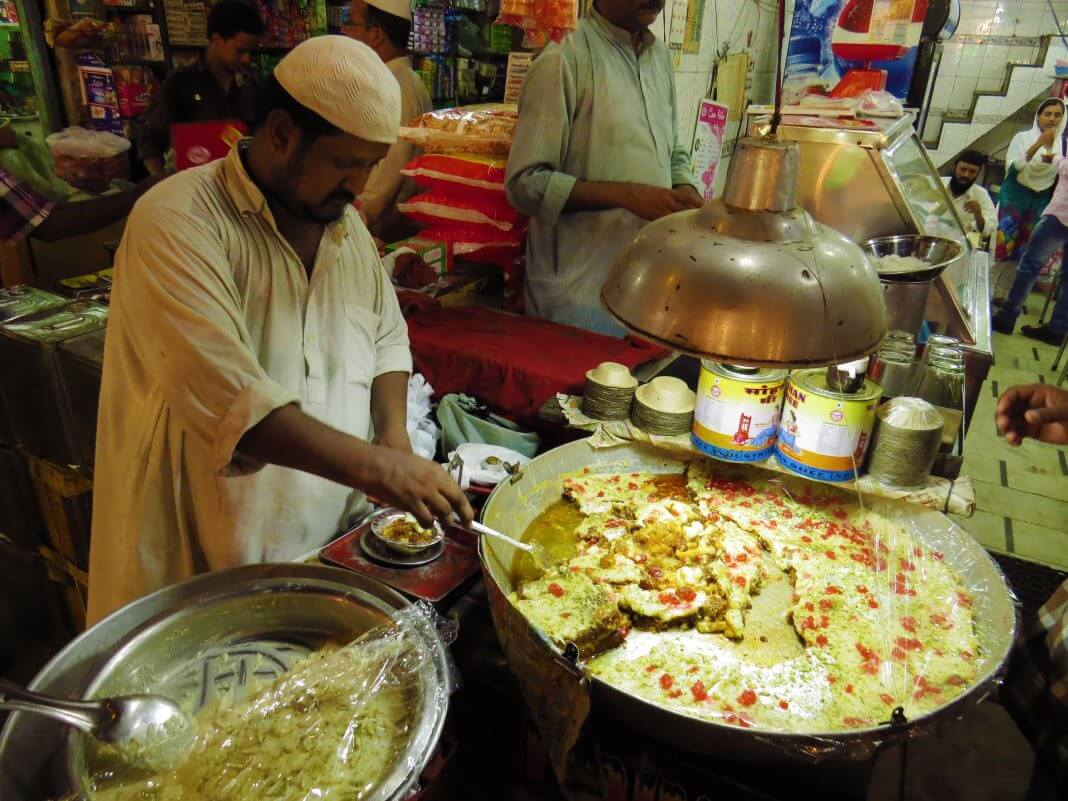 Image source: PandaReviewz
Places to see:
Apart from the obvious Jama Masjid that stands high and tall with red sandstone and pure white marble, there are many other tourist spots around the area you can check out as well:
Red Fort Complex
The Red Fort is one of the most important heritage sites in Delhi that was the home Mughal Emperors. The Fort hosts the Indian Independence Day every year and is one of the most strictly guarded properties in the region. It also has the Indian War Memorial Muesuem inside it.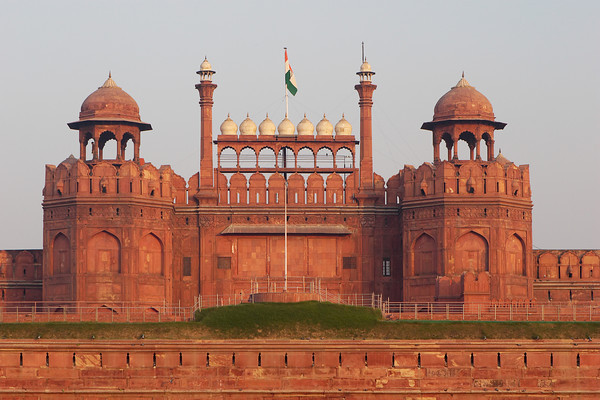 Image source: StartURTrip.com
Fatehpuri Masjid

Another beautifully constructed historical monument you can visit is the Fatehpuri Masjid that was built by one of Shah Jahan's wife. It also has a huge traditional prayer hall if you want to offer a prayer here.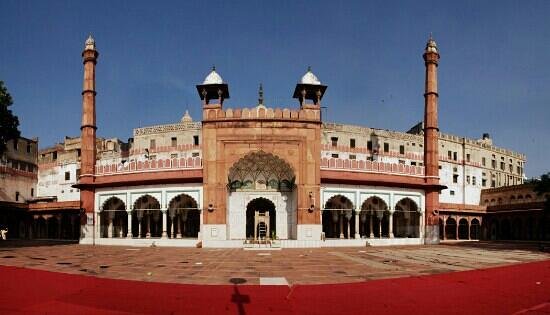 Image source: TripAdvisor
Mahatma Gandhi Park
If you want to sit and relax with your friends and family, head to the Mahatma Gandhi Park which is known to be a historic park with beautiful and quaint settings.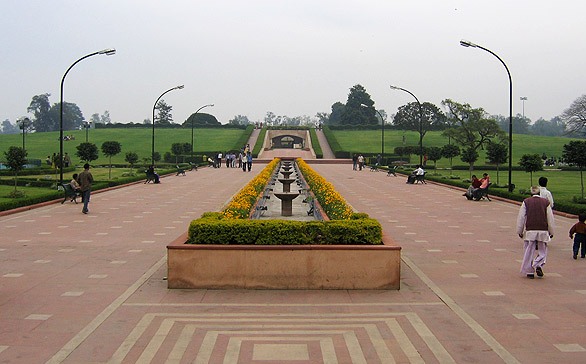 Image source: Amazing India Blog
Places to shop:
The area near Jama Masjid is thriving with multiple street bazaars and shops that can get you the best deals on anything you want- starting from clothes to spices to electronics. Some of the few street markets that cannot be missed are:
Chandni Chowk
If you've watched Kabhi Khushi Kabhi Gham, you cannot forget the charm of Chandni Chowk that they portray in the movie. It's really like that! From delicious sweet and snack stores to multiple stores selling Indian outfits, they have it all. It is the best place to get copied designer outfits and jewelry at a cheap rate.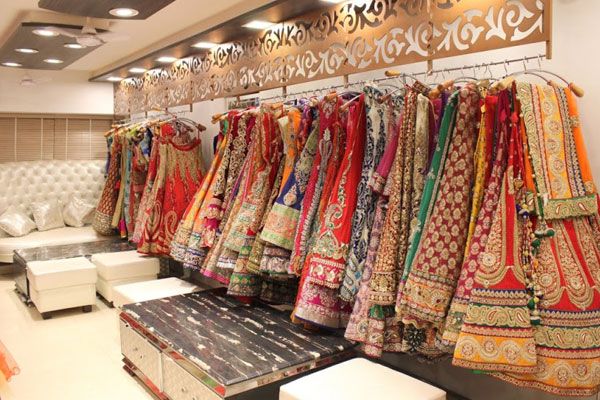 Image source: Pinterest
Dariba Kalan
Just a few minutes away from Jama Masjid, Dariba Kalan is an old market that deals in some of the most stunning silver jewelry and precious stones that you would have ever seen. The pieces found here are not just unique but very cheap as well.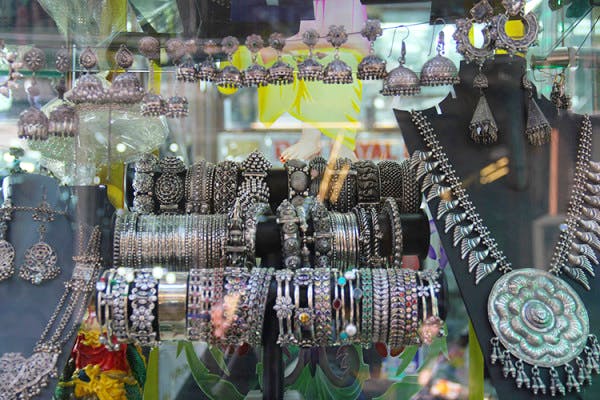 Image source: Indiatvnews.com
Khari Baoli
Home to Asia's largest spice market, Khari Baoli has been in existence for centuries now. From local to exotic spices, you will find it all here. Plus, the diversity in colours gives this market a beautiful look and vibe.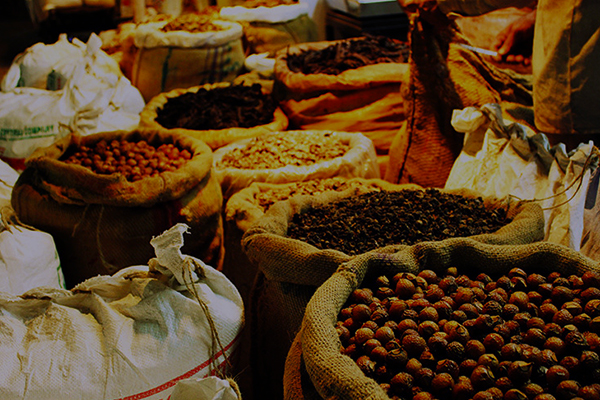 Image source: Expresstravel.in
Featured image source: RailYatri Blog